Located next to the beautiful Clark Fork River, Thompson Falls was named after famed British fur trader and explorer, David Thompson.
While the arrival of the railroad brought an initial buzz to the area in 1881, the Gold Rush craze cemented this northwestern Montana town's origin in new America.
Established in 1901, the town is now home to an impressive dam, Thompson Falls State Park, and some delicious down-home Montana cooking (Minnie's Montana Cafe).
Read on to learn more about the adventures you can create in Thompson Falls.
The Best Hotels For Thompson Falls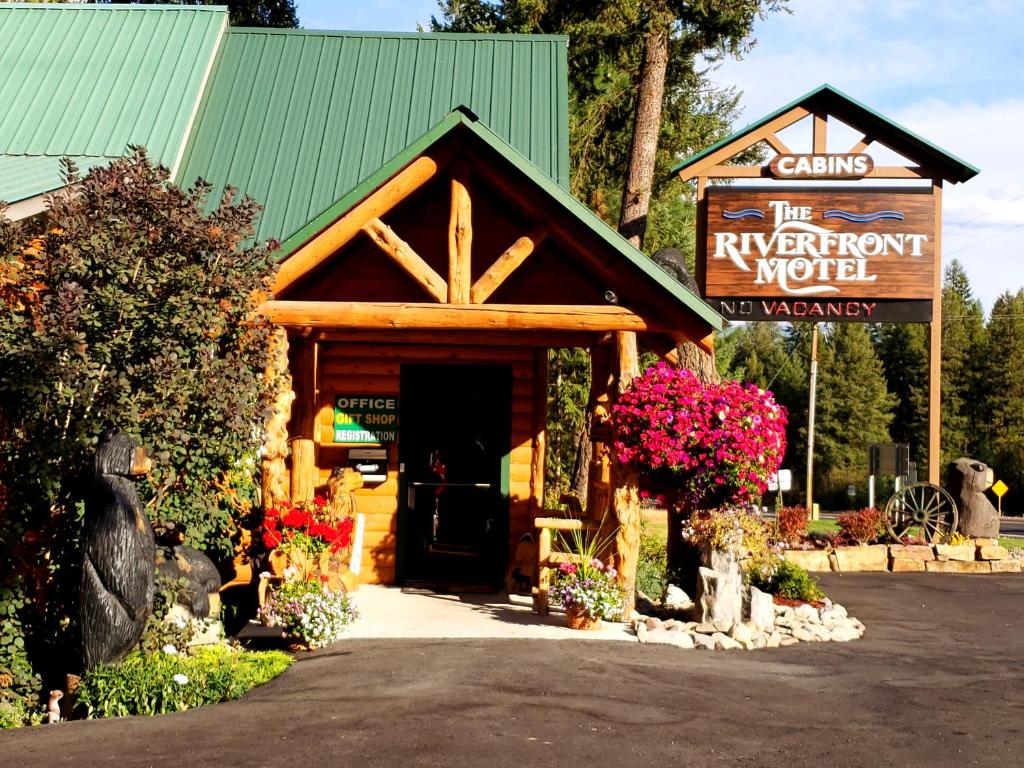 BEST LOCATION FOR COUPLES
Canoeing
Fishing
BBQ Facilities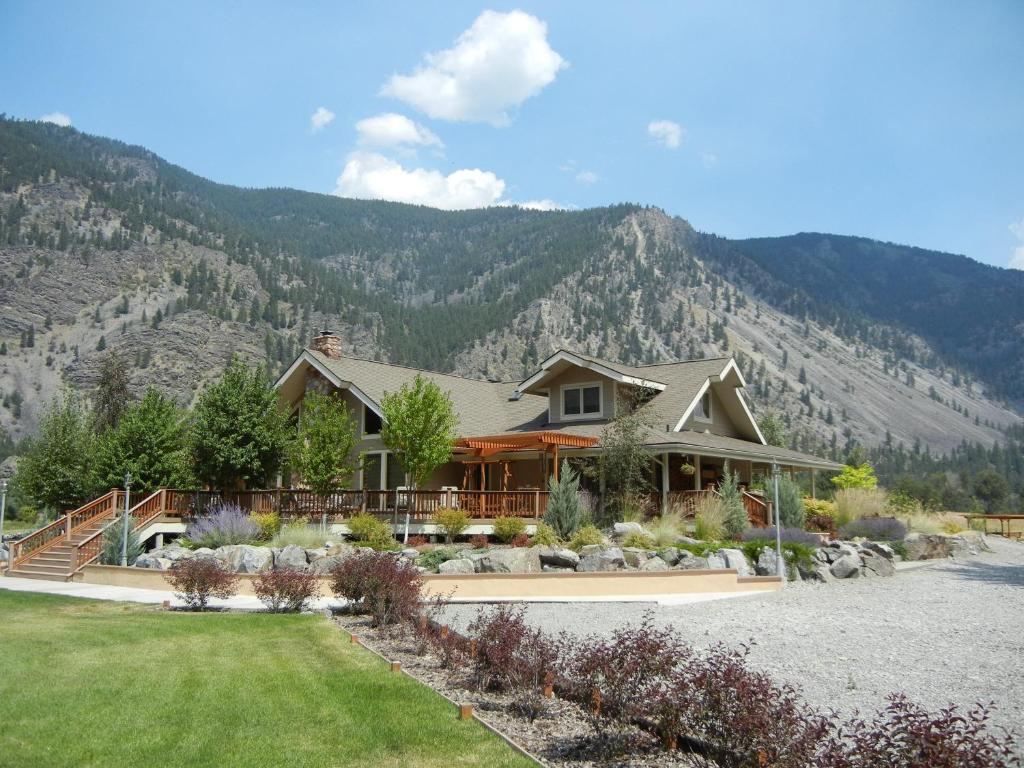 BEST OVERALL RANCH
Mountain View
Special Diet Menus
Temporary Art Galleries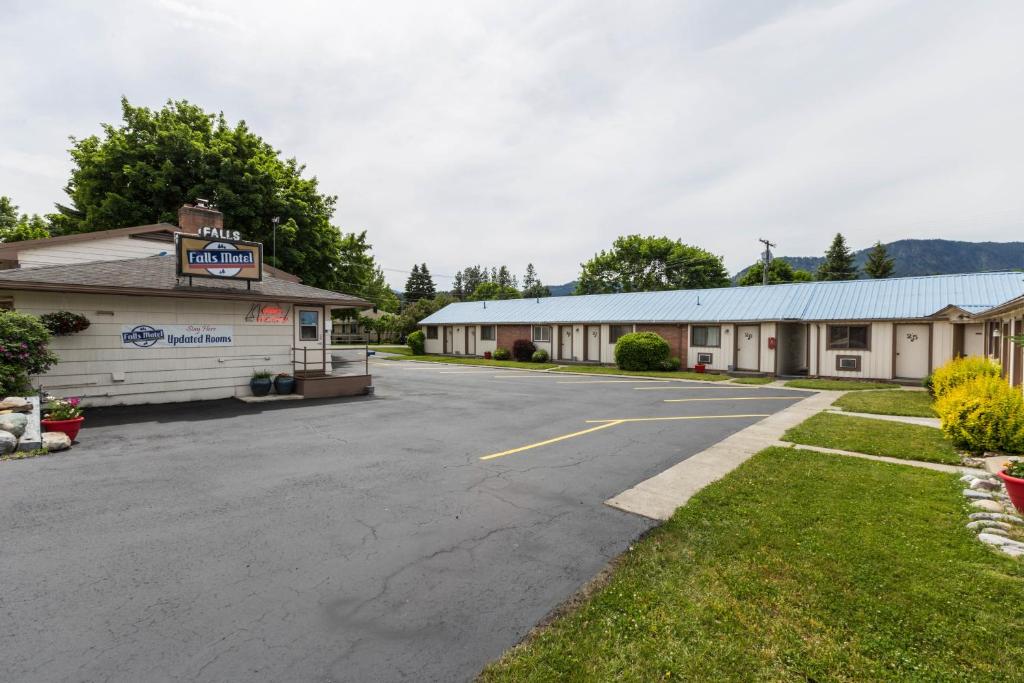 BEST BUDGET HOTEL
BBQ facilities
Pub Crawls
Hiking
Main Attractions
Thompson Falls Dam
You can't miss this gushing dam in the center of downtown! Thompson Falls Dam was originally a natural waterfall that got its glow up in 1915, now a complex of four dams right on the Clark Fork River.
If you're already taking selfies with the dam, venture over to Island Park for a picnic surrounded by water and dazzling mountain views.
Then, swoop by Linda's Montana Gifts & Gallery for your own Big Sky Country souvenir.
Old Jail Museum
Open from May to September, the Old Jail Museum preserves this area's local history – including information on famed fur trader David Thompson.
As the name entails, this museum was previously an old jail and many artifacts are exhibited in former jail cells. Numerous historic photographs share Thompson Fall's move from wilderness to a thriving town. A small gift shop is available!
Once you're done learning, visit Minnie's Montana Cafe for great service, friendly staff, and – most importantly – a hearty meal with local spirit.
Thompson Falls State Park
A local jewel, Thompson Falls State Park features an abundant and lush pine forest, as well as areas for camping, nature walking, swimming, and fishing. If you're lucky enough to visit Thompson Falls, this state park is a real treat for families and those traveling alone.
While you may choose to raise your tent at one of the park's 17 quiet campsites, there are also plenty of spaces to picnic and swim for a relaxing day trip before the next leg of your next adventure.
Koo-Koo-Sint Bighorn Sheep Viewing Site
Wondering what Koo-Koo-Sint refers to? It was the Native Americans' name for David Thompson: "the man who looks at the stars."
On your way out of Thompson Falls, visit this incredible site off of Highway 200 for an opportunity to observe Bighorn Sheep in their native habitat.
Part of the surrounding Lolo National Forest, this viewing site offers informative signs and information on these ibex-related animals. And as a reminder: while Bighorn Sheep can be social, it's recommended to keep your distance!
Recreation Activities
Thompson Falls Community Trails
Made up of the Powerhouse Loop Trail (2.3 miles) and the State Park Trail (1.4 miles), this scenic and well-maintained route takes you along the Clark Fork River from downtown toward the state park.
Great for all ages, this route has plenty of pit stops for photo opportunities (or handing out snacks), and hikers have especially noted its ample shade. Great for running or a leisurely stroll. But be sure to bring your hiking shoes for the wildlife viewing, beaches, and epic mountains.
Don't forget to take your dog to nearby Thompson Falls Dog Park, either!
Mule Pasture Loop
Separate from the above community trails, Mule Pasture Loop is 0.5 miles north of Thompson Falls – but well worth the short walk.
This wooded trail somehow feels entirely lush and remote, while technically still being in town. In short: Mule Pasture is casual and family-friendly, while still being off the beaten path.
Four Lakes Trailhead & Loop
For a more difficult hike, Four Lakes Loop is 8.3 miles of beautiful views. Make your way through Lolo National Forest's Cabin Lake, Porcupine Lake, Frog Lake, and Knowles Lake.
Hikers especially like this route because it's less traveled than the community trails and Mule Pasture, as well as for the wildflowers and stunning views. Then, stop into Limberlost Brewing Company for a well-deserved beer!
Accommodation
Whether you're in town to visit Thompson Falls State Park, fishing at one of the area's many lakes, or just in town for some R&R, here are a few local-recommended cabins, B&Bs, and motels to land your feet for the night.
Riverfront Motel & Cabins – Easily a local fave! This spot offers spacious rooms, log cabins, and trail access to the local river. Guests especially felt like they were tucked away in the woods, even when surrounded by other cabins. The natural setting and down-home environment (including ducks!) provide a rejuvenating environment for even the weariest of travelers.
Rocky Point Ranch B&B – SItting on a whopping 60-acre working ranch, this B&B boasts beautiful skies, spacious themed rooms, welcoming hosts, and a retreat from day-to-day living. Some rooms feature cowboy art and antiques, while others have a more tropical feel. Truly a gift for the senses!
Falls Motel – If you're just looking for a comfortable night's rest in a classic motel with 24 updated rooms, the locally-owned Falls Motel may be your match made in cozy heaven. Guests rave about helpful staff, smooth check-in, great towels, and close proximity to downtown shopping.
Special Events
Thompson Falls is undoubtedly a tight-knit mountain town that embraces family life, recreation, and niche crafts. Looking to visit Thompson Falls during a hometown favorite?
David Thompson Days in July is an interesting peek into the small town established by fur trader David Thompson – complete with reenactments. Check out some of their best events below:
April – Flatiron Quilt Show
June – Cabinet Ridge Riders ATV Rally
July – David Thompson Days (Especially recommended!)
October – Spaghetti Western Dinner
Activities Near Thompson Falls
Cities
Recreation Activities
Bull River Valley Scenic Drive (Troy, MT – Highly recommended!)
Big Spruce Creek Trail (Plains, MT)
Road to the Buffalo (Sanders County, MT)
Headley (Mt. Headley, MT)
Big Hole Peak (Plains, MT)
City Parks & Pools
Island Park
Thompson Falls Dog Park
Thompson Falls City Pool
National and State Parks
Local & Nearby Favorites
Limberlost Brewing Company
Big Eddy's Deck Bar (A town favorite!)
Minnie's Montana Cafe (Another town favorite!)
Beagle's Bakery & Espresso
Little Bear Ice Cream and Yogurt Parlour
Simple Simon Pizza
Related Articles