Heart Butte is a town located in Pondera County, Montana. It's on the Blackfeet Indian Reservation and derives its name from the small heart-shaped peak situated southwest of the town. As of 2020, Heart Butte was home to approximately 600 residents.
Notable people with remarkable history have graced Heart Butte town. They include Minnie Spotted-Wolf, Robert Crawford III, and Jim White Calf.
Minnie was the first Native American woman from the town to join the United States Marine Corps, while Crawford III was the first Blackfeet Army Officer who served since World War II.
Jim White Calf grew up in Heart Butte and later became a respected elder in the Blackfeet region. He kept the Blackfeet's culture alive.
Today, traditional Indian communities grace Heart Butte. History buffs will love it here. There's lots of history and culture to explore.
The Top 3 Hotels in Heart Butte

BEST FOR COUPLES
Live Music/Performance
Bar
Laundry
BEST OVERALL
Horse Riding
Golf Course
Restaurant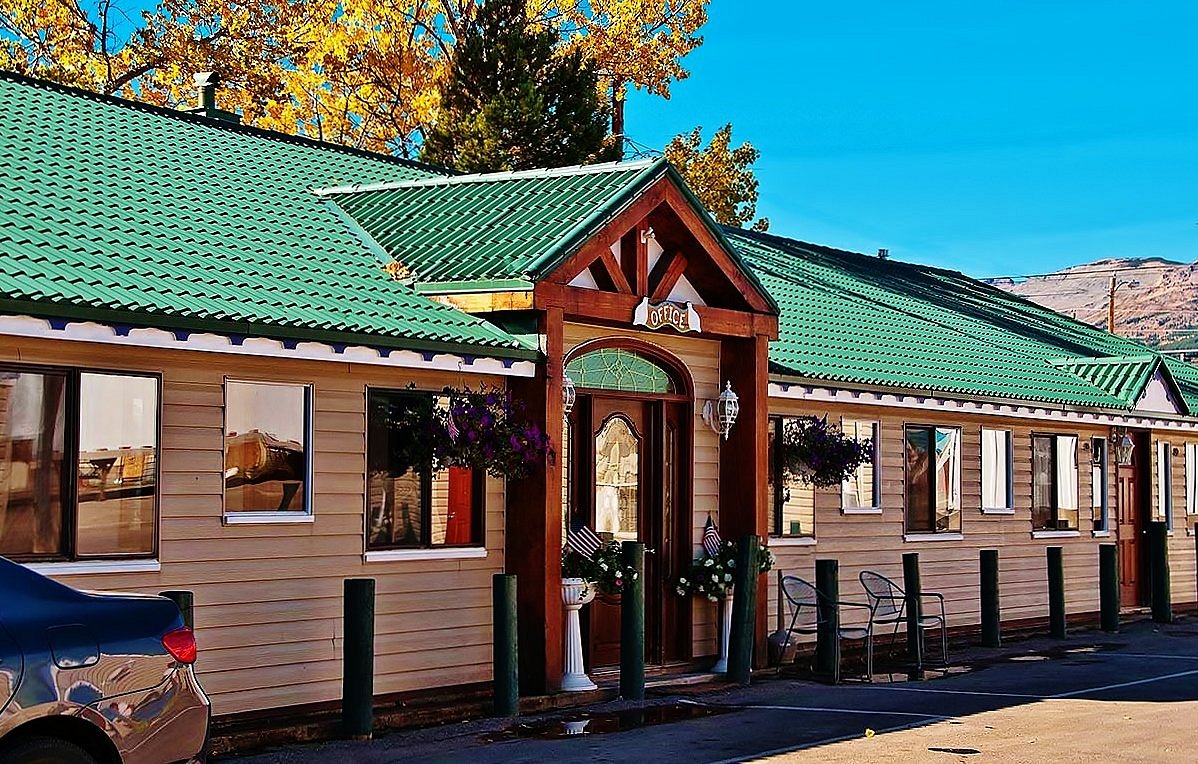 BEST BUDGET HOTEL
Fishing
Pets Allowed
Free WiFi
Main Attractions in Heart Butte, Montana
Marias Pass Obelisk
One of the most famous historical sites near the town is Marias Pass Obelisk. This outstanding landmark features President Theodore Roosevelt's memorial and a statue of John Frank Stevens.
Museum of the Plains India
As a history buff, you must visit the Museum of the Plains Indian. This museum has a rich art collection from Northern Plains Tribal people like Blackfeet, Northern Cheyenne, Sioux, Crow, and Shoshone.
Some of the art displays in the museum include horse gear, clothing, weapons, baby carriers, toys, and household implements.
Landmarks
Heart Butte is home to stunning ranches, parks, and mountains for outdoor enthusiasts. Visit the DeBoo's Ranch Adventure, best known for its fantastic scenery, horses, and home-grown beef.
Visit Swiftcurrent Pass Trail in Glacier National Park for stunning hiking trails and superb views.
If you wish to spend a day in a nearby national park, visit Great Bear Wilderness within Flathead National Forest. The park has various wildlife, including grizzly bears, deer, mountain goats, bighorn sheep, elk, and lynx.
Head to the valleys, where you'll find a dense coniferous forest with various tree species such as pine, spruce, and fir.
Specialty and Gift Shops
Visit Dupuyer Cache serves as a specialty and gift shop. The store has unique specialty items such as books, photography, artisan craft, local honey, groceries, and a local art gallery. It sits close to the Rocky Mountain and William Jones Memorial Park.
The Glacier Gateway Outfitters is ideal for travelers interested in outdoor activities and shopping. The beautiful landscape has trailing routes for people who like horseback riding.
Recreation Activities
Hiking
Swift Reservoir Loop has popular trails for visitors interested in hiking. Its longest trail is around 11.6 km long. Hiking along the trail will take you three hours and thirty minutes.
You can also try the Swiftcurrent Pass Trail to enjoy a change of scenery. Hiking along these trails allows you to enjoy superb views, animals, and tree species. Carry hand-curated trail maps and a camera to get the best out of your adventure.
Horseback Riding
Are you a horseback riding enthusiast, and you'd like to enjoy a day riding on a horse?
The Deboo's Ranch Adventure has gentle horses and idyllic scenery. Visit the ranch with your family and explore the various scenic points. Enjoy fireside conversations while taking home-grown beef at the end of the day.
Alternatively, visit the Glacier Gateway Outfitters to explore various sites on a guided horseback excursion. Your guide will take you to some picturesque sites, such as the foothills of Mt. Henry.
You can also take a trail ride towards the Two Medicine River George. Enjoy the sights of beautiful mountains, Native American lands, and wildlife.
Sightseeing
Take a helicopter tour with Kruger Helicop-Tours to explore Glacier National Park differently. The tour allows you to view active glaciers such as Harrison, Jackson, Blackfoot, Pumpelly, and Sperry.
If you're a fan of indoor recreations, visit the nearby museums and specialty shops to see unique art and historical items. Remember to buy gifts for your loved ones from various gift shops.
Camping
Heart Butte Indian Days Campground is a perfect site for camping with your loved ones. The campground is near the Heart Butte Fire Department and Heart Butte Public Schools. Landmarks near the campground include Horn Lake, Green Lake Dam, and Saint Anne Cemetery.
The campground is best known for hosting a popular event called Heart Butte Indian Days.
Accommodation
Here's a list of the best hotels and lodgings in Heart Butte, Montana.
Special Events
August – Heart Butte Celebration. This is an annual traditional Blackfeet Indian Festival and pow-wow held every August. The celebration runs for four days.
Each day there are new activities such as rides, prize giving, dancing, running, socializing, and Catholic Mass. Locals encourage everyone, including visitors, to attend the celebration.
Activities Near Heart Butte, Montana
Campgrounds
Museums
Public Parks
Specialty Shops
Towns
Related Articles