Want to experience Montana's rich mining history? Why not visit Marysville ghost town. Tucked away at the foot of Mount Belmont, just 25 miles west of Helena, Marysville was once Montana's leading gold producer.
Thomas Cruse established Marysville in 1876 with the discovery of gold in the area. This discovery also saw the development of Thomas' historic mine, the Drumlummon Mine.
Thomas was just but a poor immigrant from Ireland until he discovered the Drumlummon lode.
The Top 3 Hotels Near Marysville Ghost Town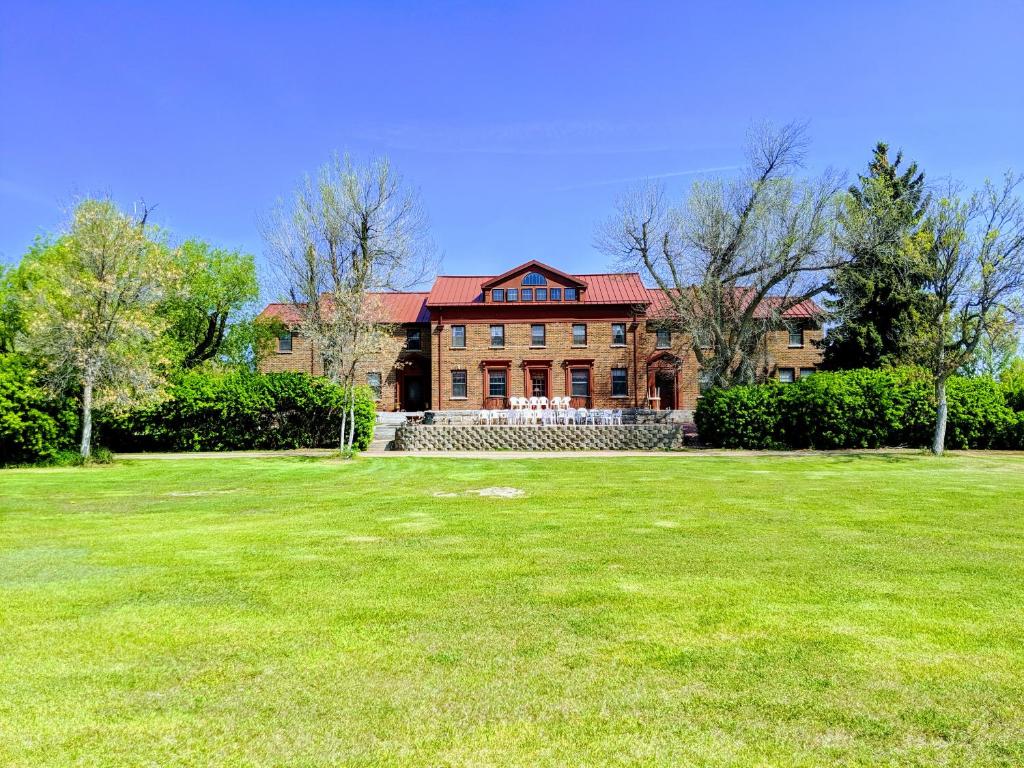 BEST FOR FAMILIES
Bike Tours
Themed Dinners
Outdoor Fireplace
BEST FOR COUPLES
Business Center
Tea/Coffee Maker in All Rooms
Beach Chairs/Loungers
BEST BUDGET HOTEL
Children's Pool and Gym
Free WiFi
Pets Allowed
History of Marysville Ghost Town
At its peak in the 1890s, Marysville was home to about 4000 residents. During this period, close to 60 businesses sprung up.
The town also had two newspapers and two railroads servicing it. Things were moving so fast that by 1900, Drumlummon Mine had produced about $50 million of gold.
Even though the Drumlummon Mine was a success, Thomas Cruse decided to sell it to an England-based company in 1882 for $1.5 million. He then moved to Helena to live with his family, but that didn't end the gold mining operations in Marysville.
The mine continued operating until the early 1920s when most mines closed. However, it got a new lease and reopened its does once again producing gold until World War II.
World War II brought a ban on gold mining, damaging Marysville beyond repair. Its residents abandoned it, leaving only about 80 settlers at the time.
Today, Marysville remains a small community with little mining still going on. Most of its old structures are preserved and listed on the National Historic Register.
Main Attractions at Marysville Ghost Town
Things haven't changed much in Marysville since the gold rush days. Most of the town's buildings stand firm and open for public exploration. Some businesses are still operational, making Marysville a semi-ghost town.
Marysville House
Built in the 1800s, Marysville House is a historic building that started as a railroad station.
It became vacant when the train stopped running but was acquired later in 1975 by Rick O'Connell, serving as the town's biggest Bar and Restaurant.
You don't want to end your visit to Marysville ghost town without having a bite at this restaurant. The food presentation, portions, and atmosphere take visitors back to the old days.
Methodist Episcopal Church of Marysville
This church was erected in 1886 by its congregation after acquiring land from the town's founder, Thomas Cruse.
However, it was near collapse after the community abandoned it in 1939. Things changed for the better when John W. bought and restored it in 1967.
Today, the Methodist Episcopal Church of Marysville is listed on the National Register of Historic Places. It's a place you can visit to experience how Marysville residents worshiped back then.
Marysville Pioneer Memorial Building
Built-in 1884 by John and Catherine Gehl, Marysville Pioneer Memorial Building is now a historic museum rich in the town's history. Here you'll find old pieces of furniture and handwork arts and pictures.
Baseball Field
Marysville had a unique baseball field with bleachers. Sitting on these bleachers shows how the old residents spent time watching baseball after a long day of work in the mines.
Recreation Activities
Despite being a ghost town, Marysville is a fun place to be. Here are some recreational activities to enjoy here.
Skiing
The Great Divide Ski Area provides a perfect ski hill for your skiing adventures, whether you're an expert or a beginner. This place has over 130 trails to ensure you have an unforgettable experience.
Hiking
Hiking trails near Marysville include the Spring Meadow Lake State Park, Black Sandy State Park, and Crow Creek Trail.
Accommodation Near Marysville Ghost Town
Find accommodation in these hotels/lodgings in and near Marysville, Montana.
Activities Near Marysville Ghost Town
Go skiing and snowboarding in the Great Divide Montana Ski Area
Fly Fish at the Gates of the Mountains
Taste the best burgers at the Windbag Saloon & Grill, Helena, MT
Have a historical tour of the beautiful Helena town with the Last Chance Tours
Experience a fun-filled day at the Flying Giant Adventure Park
Related Articles