Helena is known as the world-class destination for adventurous trips with its rugged volcanic landscape set against the national forests, trout-laden rivers, broad panoramic valleys, crystal-clear lakes, and natural hot springs.
With the possibility of endless recreational fun for every outdoor enthusiast, it only seems appropriate to opt for such lodging options that epitomize the spirit of Helena.
The Top 3 Hotels Near Unique Places Helena
BEST FOR HELENA
Health & Wellness Facilities
Snack Bar
Tea/Coffee Maker in All Rooms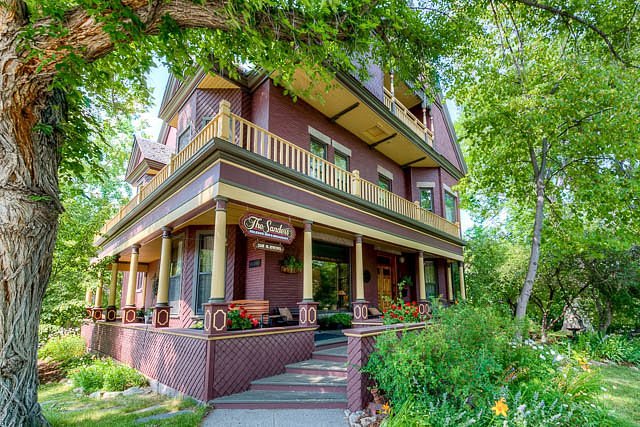 BEST FOR FAMILIES
Free WiFi
Free Breakfast
Free Parking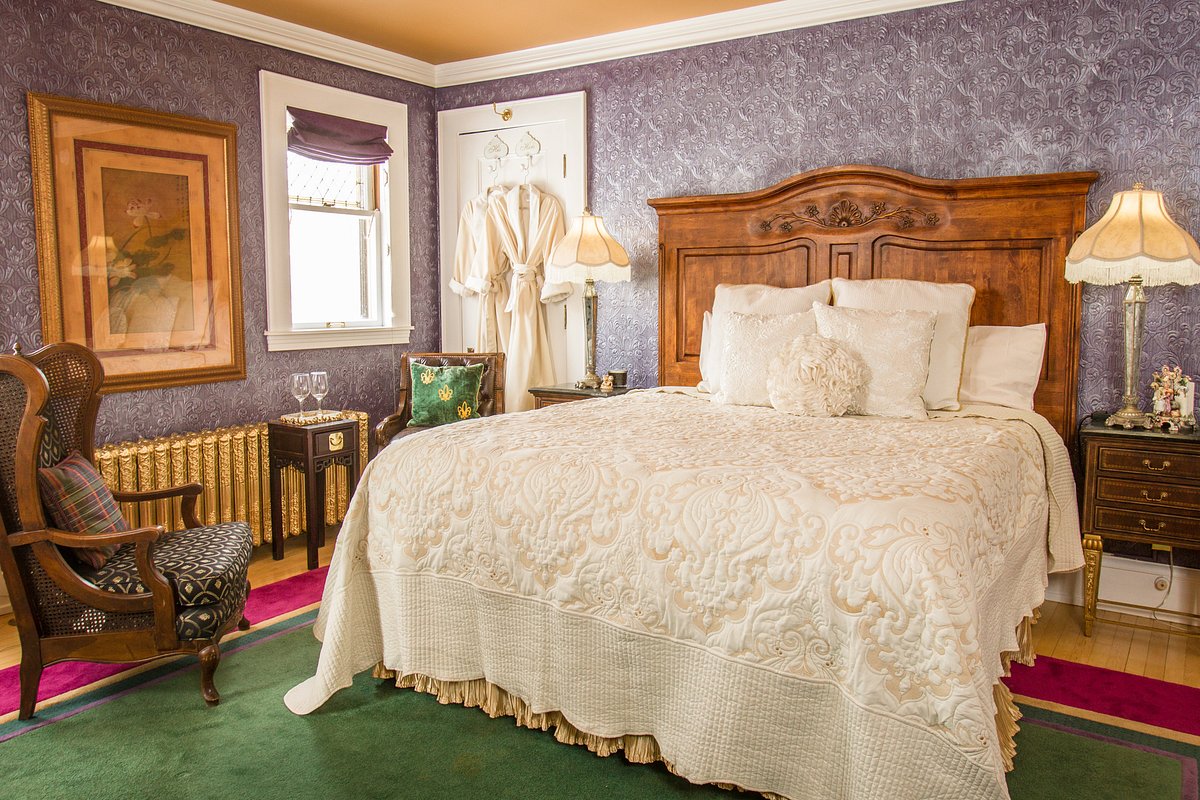 BEST BUDGET HOTEL
Free Breakfast
Free parking
Free WiFi
The Most Unique Places to Stay in Helena
How about taking things to the next level by finding accommodation in some unique spots; such as those overlooking the untwining river, or within the remote wilderness of a campground? If this is something you would consider, then check out our list below.
Whether you are looking for an engaging open-air ride around the capitol grounds or you are exploring the unparalleled Rocky Mountain beauty, Helena North KOA (Kampgrounds of America) will serve as your perfect base camp. Nestled in the "Heart of Rockies", this location is painted with spectacular mountain scenery to the north and south.
This is a unique place to stay in Helena, in contrast to conventional accommodations. Here, you can choose whether you wish to camp on RV sites, in tents, or in a camping cabin. This campground is open for all seasons, promising unlimited fun for as long as you wish to stay. Not only do they provide convenience to a traveling camper but they also serve maximum recreation to explore the wonders of true nature.
From hunting in the national forest and fishing in the Missouri River to hiking on the foothills of the Rocky Mountains to biking on the unraveling destination of the South Hills; this camping site is a haven for every dauntless traveler visiting Helena.
Who wouldn't want to stop by at the number one of all the 100 best B&Bs in the entire United States and Canada? Trust us, if you are in Helena, you need to stay at The Sanders for a one-of-a-kind experience. This place serves outstanding scenic views of the city's vibrant beauty, blending with the luxurious lifestyle.
People who stay here appraise how the tiniest details in this facility are taken care of. From helping with luggage to serving a cup of tea as a way to welcome their guests, and providing information about the city's attractions, restaurants, outdoor opportunities, and cultural events; this unique place to stay in Helena will give you one of the most hospitable experiences of your life.
Their delicious afternoon treats served at the parlor or front porch are only the beginning of the offered luxuries; their breakfast meal is the real masterpiece of this place. Nothing compares to this lovely gourmet Montana breakfast served in their wainscot dining room. From orange souffle, sourdough pancakes, and Grand Marnier French toast, to freshly ground coffee, assorted teas, fresh fruits, and home-baked loaves of bread and muffins – the Sander's will make sure to impress you with their very best.
This destination is highly popular among couples who enjoy the luxurious romantic dinner, right at the heart of Helena.
This is another B&B quite popular in Helena for its distinct old-school vintage-themed decor. In the heart of the city's historic district, it is crafted with original mahogany woodwork and leaded glass, making it yet another unique place to stay in Helena.
This is perfect for both business travelers and vacationers. Groups of four to five people prefer to stay on the third floor consisting of magnificently spacious two-bedroom suites including a living area and library. You can take a short walk from the property premises if you want to explore the St. Helena Cathedral and the historical architecture of the city's downtown. Another good thing about its location is the fact that it is just a 6-minute-drive away from the Helena International Airport, making it a convenient lodging option for tourists.
And of course, here, you can also enjoy one of the best La carte menus of Montana at the breakfast served here every morning for their guests.
Set out on a 60-acre ranch, at the base of the Helena National Forest within a 15-minute walk down the Canyon Ferry Lake, this place offers an exceptional outdoor lodging experience. They offer up to four aesthetically pleasing units, three of which have queen-sized beds while the fourth one has twin beds – a perfect place to stop for families, couples, and even solo travelers.
If you want to try the glamping lifestyle, this is your best option in Helena. You can also enjoy hiking, fishing, and boating during your stay. The property also includes a nine-hole executive golf course and an onsite restaurant, Highlander Bar & Grill, which is a cozy place that offers gourmet fare with signature dishes.
Guests can enjoy fine dining, live music, and a variety of great wines on a comfortable night out under the stars. This is truly one of the unique places to stay in Helena.
This is a place to enjoy the rustic tranquility surrounded by the majestic scenery of pine-covered mountains, making it another unique place to stay in Helena. The site not only offers mind-blowing views but is also a great spot to seek venture within the numerous hiking trails and abundant wildlife. And if you are in the mood to have some ski time, the Great Divide Ski Area is only a 30-minute-drive away.
The raised deck of the cabin overlooks lush green meadows and a creek. It also has the perfect patio area with the unique setting of mountainside views. The cabin itself is well-furnished, offering complete bedding, restroom, fully-equipped kitchen, fireplace, television, and Wi-Fi access. Staying at this cabin will give a perfect getaway amidst the peaceful nature of this spectacular canyon.
If you are vacationing with a larger group, and blend the cabin lifestyle with a hint of luxury, the LakeFront Cabin – Candlelight is the unique place to stay in Helena. Located on the northwest shore of Canyon Ferry Lake, this cabin can provide lodging solutions for up to twelve people. Its stunning interior, multiple living areas, and large outdoor patios are spacious enough for large groups to live peacefully.
The most striking feature, however, is the outdoor deck and surrounding views. This is where the property exceeds all the expectations. The magnificent views of the lake, surrounded by the wonders of Helena's beauty are what attract many visitors.
It is a great place to have an outdoor barbeque in the enormous fire pits of the stone patio. Besides the lake, this location is close to the Black Sandy State Park and Helena National Forest, thus providing limitless possibilities for outdoor recreations during your stay.
You can stay here for days, weeks, and even months. The longer you stay, the more discounts you get!
If you want to stay downtown while also being connected to the natural recreational stops at the same time, then this unique place to stay in Helena has it all. Not only is this location close to the Helena International Airport, but it is also a few minutes away from the Spring Meadow Lake State Park and Black Sandy State Park, giving you the chance to explore the natural sceneries of the city.
Holter Museum of Art and Cathedral of St. Helena are some other tourist attractions that can easily be accessed from here. Guests can even use the complimentary services of the shuttle, which can drop them off at nearby destinations.
A perk of this lodging option is that not only will you have the access to offsite destinations but you can make the most out of the onside recreations as well. Other than enjoying the indoor pool, spa, and jacuzzi; you can also dine in the finest at Ristorante Bella Roma.
This restaurant serves dishes prepared by the special recipes of Chef David Guiliani, who blends Roman cuisine with his contemporary creativity.
The suites are well equipped with the most luxurious setting, including all the amenities you will need during your stay. They are designed to meet your desires with their extraordinary services and amenities while providing a warm, hospitable environment for you at all times.
Staying at DoubleTree Hilton is your best bet when it comes to enjoying the wonders of Helena with a high-end lifestyle.
Final Thoughts
The diversity of lodging options is great in Helena, offering distinct kinds of lifestyles to the visitors. Whether you want to make the most out of your trip by taking adventurous challenges or you want to enjoy a quiet and peaceful visit to Montana's best-kept secret; you can always find a unique place to stay in Helena to make your experience worthwhile.
We highly suggest you explore your options, till you find your perfect lodging solutions because Helena promises to offer everything that matches your outdoor vacation dreams.