While Bigfork is a very small town, to visit it feels much like its motto: "small village, big adventure." What it lacks in size it makes up for in its prime location right on Flathead Lake, its proximity to several recreation areas, and the beautiful surroundings that the Flathead Valley envelopes it within.
If you've never been to Bigfork, Montana, it's time to start planning your visit.
But as tastes in holidays continue to evolve, consumers are increasingly demanding more unique properties; gone are the days of big-box hotels dominating vacation rentals as travelers are seeking more intimate, Instagramable rooms, apartments, and cabins.
If you're ready to visit Bigfork but you're looking for a more niche property, read on for some tips and recommendations for your upcoming holiday.
Travel Tips for a Trip to Bigfork
Though it's barely a speck on the map, Bigfork has a cultural cache far bigger than its size. In town, there's a surprising number of art galleries and studios, as Bigfork has long attracted creatives of all striped to relocate and work there.
While there may not be as much variety as Billings or Missoula, Bigfork prides itself on its delicious and beloved local restaurants. The Raven, known for its upscale bar food and meticulously made craft cocktails is a favorite among the local hipster set.
For casual fine dining, you can visit the lovely Great Northern Gourmet, which conveniently is also a wine bar. And if you're looking for a place to get a real Montanan breakfast, the Pocketstone Cafe is ready to help you out as early as 7 am.
Nearby are some of Montana's most incredible recreation areas, including the other-worldly Glacier National Park. But even closer are some places you must see while you're in town, especially the nearby lakes: Echo, Swan, and the just adjacent Flathead.
Bigfork is the perfect place to stay in the region for those who like a mix of city life and rural adventures. The town itself is quite small, but the influx of tourism brings to it a big-time sensibility, so you'll be sure to find everything you need.
Just beyond your doorstep, you'll find hiking, mountain biking, boating, swimming, and fishing, and if you need help finding the perfect place to do any of these, there are tons of friendly locals primed to give you recommendations.
The Top 3 Hotels in Bigfork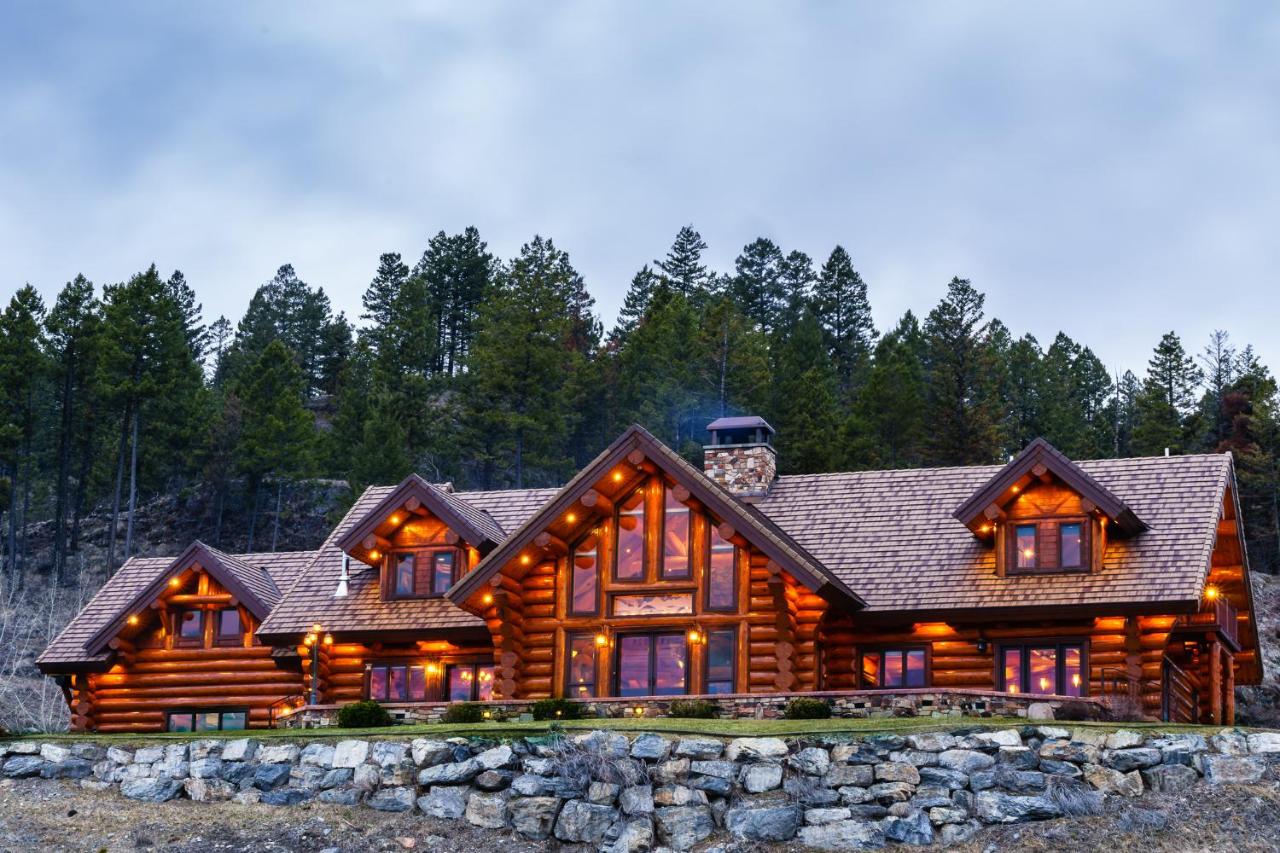 BEST OVERALL
Movie Nights
Bar
Horse Riding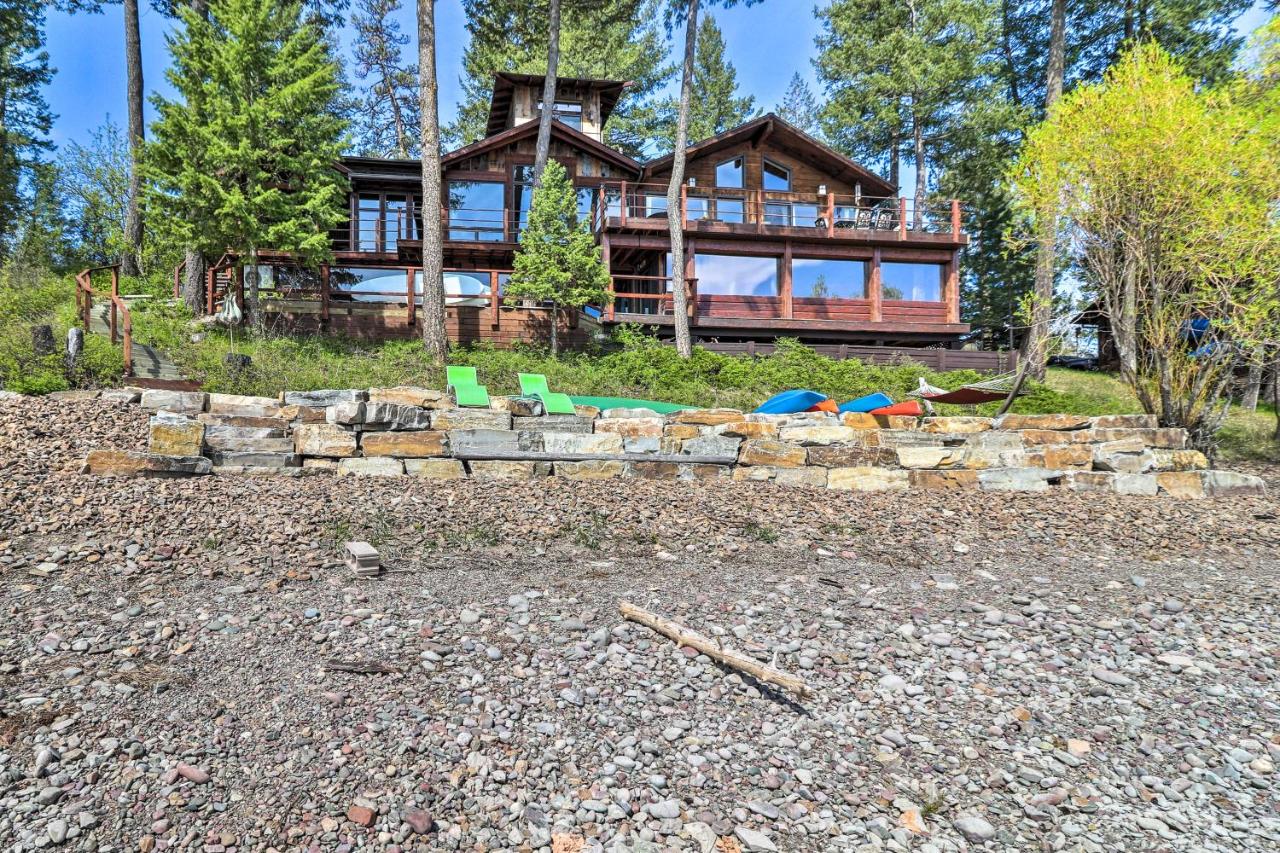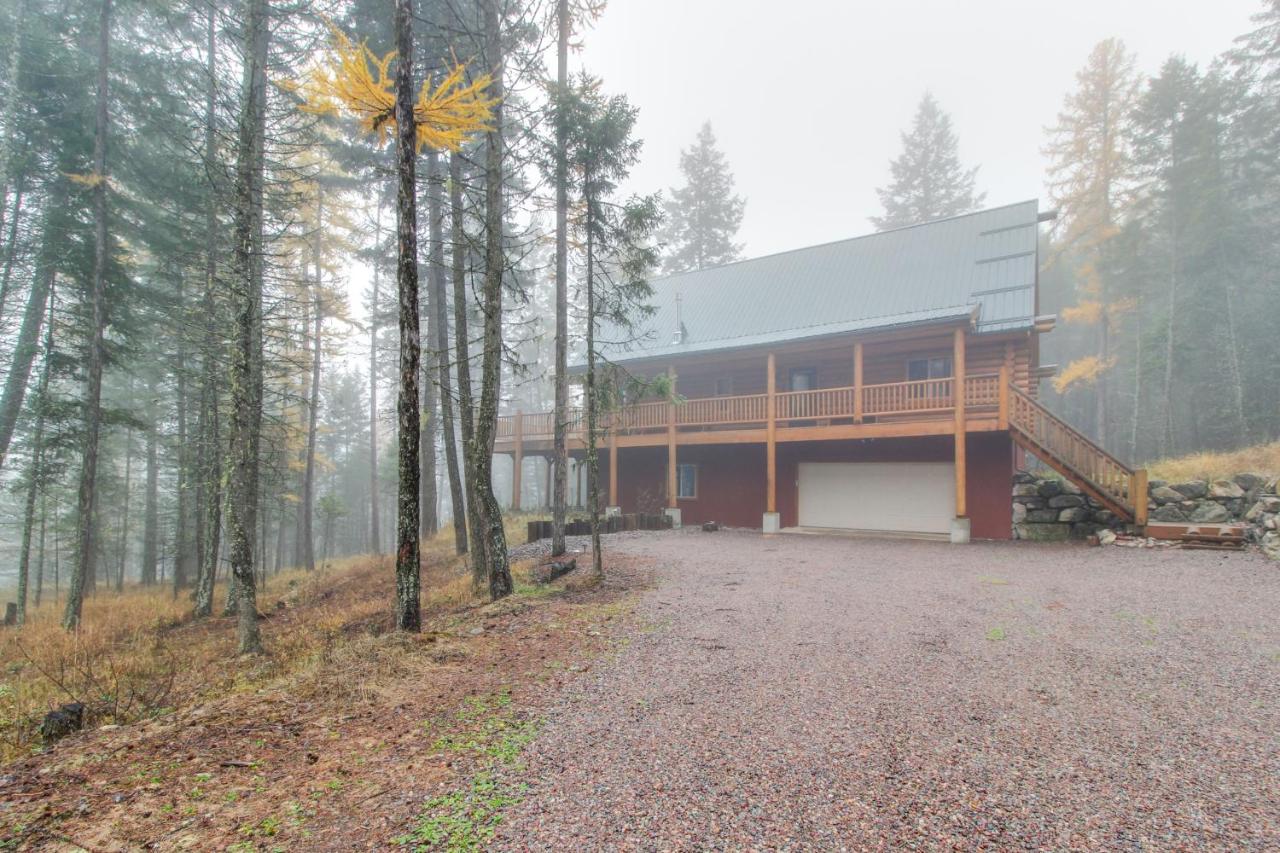 BEST BUDGET HOTEL
Dining Area
Games Room
BBQ Facilities
The 20 Most Unique Accommodations in Bigfork
Rather than book at another cookie-cutter roadside motel, book one of these one-of-a-kind properties for your trip to Bigfork instead. If you're worried that you may not be able to afford such enviable accommodations, know that there are properties listed here that start as low as $10 a night per person.
Finding a unique place to stay doesn't have to break the bank, but if you're willing to splurge, Bigfork has some incredible luxury properties as well. If you're not sure where to start hunting for the perfect stay in Bigfork, here are 20 of the most unique properties in the area to offer you a little inspiration.
Run by Eric & Rita Bahme, the Coyote Bluff Estate is one of the most decadently appointed ranch houses in the state. Set on 32 acres of land on top of the bluff, the views from the property are incredible, with Flathead Lake below and the Mission Mountains on the horizon. This 9,000 square-foot lodge has been meticulously designed and has several different room types to accommodate your needs.
This downtown Bigfork condo is dripping with rustic elegance, and full of unique, salvaged details that truly make it one of a kind. Unlike staying in some of the minimalist cabins in the area, this condo has every amenity you might need: a full kitchen, a washer and dryer, and blazing fast wifi internet for those who have brought their work on the road. Bonus: winter visitors will relish the heated floors.
Notorious for its incredible sunsets over Flathead Lake, Wayfarers State Park and the adjoining campground is a popular spot for both day and overnight guests. Located just outside of Bigfork, the campground features a boat ramp, a picnic area, and a handful of pit toilets. There are several different types and sizes of sites available depending on the size of your party and vehicles.
The host Dorenda, a transplant to Bigfork from Valdez, Alaska, has three incredible authentic cabins on 21 acres just north of Bigfork. While they range in size and price, they all share the perfect combination of homespun comfort and luxurious amenities. She hosts guests year-round if you're willing to brave the frozen winter.
This luxury property is directly on the shores of Flathead Lake, and even more conveniently: kayaks and canoes are included in the rental. Inside the small villa is enough room to sleep two or three between the master and the sunroom annex, as well as a well-appointed kitchen and a workspace, if need be. Right outside is a private pebble beach, a fire pit, and of course, the majesty of Flathead Lake.
Situated on a real working ranch in the shadow of the Swan Mountains, this quaint farmhouse might be a ways from downtown Bigfork, though it caters to folks looking for solitude. Though it feels isolated, it's easy to reach – the ranch is right off of Swan Highway – and is within half an hour from Whitefish, Kalispell, and Glacier National Park. Though it's fairly isolated, guests love the nearby Echo Lake Cafe – only a short drive over the hill from the property.
This well-appointed private campground has sites for all types of travelers: tent camping, RVers, and even a few log cabins. The property has nearly every possible amenity, like running water, flushing toilets, electricity, and even wifi. There's even a floating dock and a playground for kids!
This small but incredibly designed condo boasts far more amenities than its size might belie. Made to look exactly like a cabin, it has several unique features like the real canoe that hangs from the ceiling and the shower that was designed by a local artist.
This light-drenched log cabin is masterfully designed and has every possible amenity. This two-bedroom, two-bath luxury cabin sleeps up to six people and is perched on an isolated, tree-filled acreage near the north end of Flathead Lake.
Situated on five acres of prime Montana land, this real log cabin is only five minutes from Echo Lake,15 minutes from Flathead Lake, and 10 minutes from Downtown Bigfork. Though it feels isolated, it's really in the center of many attractions in the area. Though this cabin is quaint, it has a whopping four bedrooms and sleeps up to six people.
Set right on Swan River, this bright, two-bedroom cabin can sleep up to six people. The real draw here is the positively huge kitchen and bathroom, perfect to ensure family holidays stay as comfortable as possible. It's in a perfect location to access many of the recreation areas in the region and is only a short drive from both Ferndale and Bigfork.
This lovingly maintained bed and breakfast has several themed rooms, many of which have balconies. The main house features a sprawling living room with a huge fireplace, a perfect place to relax on a winter morning to enjoy a coffee after your included breakfast. Many guests noted that they came here for their honeymoon or a couple's vacation, and you may be similarly inclined to do so.
Mark and Samantha Schurke opened Base Camp Bigfork to spread their love of outdoor activities, and help bring those experiences to others. They have a main lodge with two suites, and a yurt if you prefer something more rustic. In addition to their overnight accommodations, they offer dogsled trips and lots of recreation equipment rentals including kayaks, paddleboards, mountain bikes, Nordic skis, and snowshoes.
This class A motorhome resort has everything you could want when choosing a place to situate your RV or trailer. Conveniently located right inside Bigfork, you're never far from restaurants, grocers, and more. This place caters to people seeking a long-term stay, so if you're interested in bringing your RV to Montana for an entire summer or longer, do check to see what they have available.
This quaint guesthouse might be small, but it's exceptionally bright and has everything you could need. Only a short drive from Flathead Lake and Downtown Bigfork, it's perfectly located near all the best area attractions.
Though it's small, this one-bedroom property is a real log cabin. Featuring an idyllic deck adjacent to a private yard, a wood stove, and an outdoor propane grill, this is the perfect place to enjoy a couple's getaway or some alone time. The huge front picture windows offer incredible views of Flathead Lake, and the entire interior is designed with Montanan charm in mind.
View this post on Instagram
A project of the Wildflower Society, this simple but bright and comfortable hostel has a handful of private rooms and one small dormitory that shares showers, toilets, and a good-sized kitchen. The prices can't be beat: for a group of four, the dormitory is as low as $15 per person, per night. It's a steal when you consider the myriad of activities right there on their campus, like yoga classes, workshops, and classes that can all be enjoyed at a discount when you're staying with them.
Like a cross between a teepee and a yurt, this logger's tent is large enough to sleep four people and is elevated on a wooden platform. While the accommodations are rustic, the campground is on a gorgeous piece of land, and there's a small log cabin on site that hides the shared showers and toilets.
This colorfully decorated cabin has, as one guest pointed out, "everything you need but the groceries." It has two bedrooms with queen-sized beds, two bathrooms, and a huge kitchen with everything you need to cook for your group. Total it sleeps up to six, and you'll all be enamored by the incredible forested acreage it's surrounded by.
This campground on the Hungry Horse Reservoir only has three campsites, but all of them are free, and the surrounding recreation area is legendary. Only minimally maintained by the USDA Forest Service, you will need to bring nearly everything you might need: water, food, a tent, and sleeping accouterments.
This campsite is pretty rural, so you'll need to bring a food storage container, preferably one that can be suspended from a tree, and at least one can of bear spray, just in case.
Final Thoughts
While your budget and the number of guests will probably be the first things you consider while you're searching for a vacation property in Bigfork, you'll also want to keep in mind the type of trip you're taking. From couple's retreats to family reunions, there's a property in Bigfork for every type of traveler.