Set in the middle of vast rolling plains in Montana's Pondera County, Conrad has long served as a trade center, as well as being the county seat.
Originally a railroad town, Conrad was incorporated in 1909 and is significant in that it serves as a halfway point marker along the old Whoop-Up Trail that ran from Fort Benton to Lethbridge in Canada.
The narrow railway line operated along the trail through the town's region by the Great Falls & Canada Railway was later taken over by the Great Northern Railway Company, who followed the line with a wider, standardized gauge of their own.
After that, various industries had some presence or impact on Conrad, although the constants have always been agriculture, oil, and tourism.
The town itself is quite developed and offers a few more civilized activities than the outdoor options in and around the surrounding wilderness, like golfing at the nine-hole Pondera Golf and Country Club.
There is also a swimming pool, a baseball complex, a bowling alley, tennis courts, parks, and a health club in the town, and on top of that, the renovated Orpheum Theatre is where you can find live performances and cinema screens.
This building is a demonstration of how Conrad and the Pondera Arts Council have turned historic preservation into newer versions in that it acquired and restored the theater building and again made it a centerpiece of the community.
One of the main attractions in the town is the Conrad Transportation and Historical Museum. The museum is situated in an old car dealership and features exhibits and displays related to the historical aspect of the region including a homestead cabin, an old-style drug store and transportation-related items.
The land around the town of Conrad offers prime Montana outdoor recreation opportunities, especially in terms of hunting and wildlife viewing. This is due in no small part to the fact that the1.5 million acres of the Bob Marshall Wilderness Complex lie just to the west.
This region of clean mountain air and wide-open spaces in close proximity to Glacier National Park is a popular spot to stop and camp for the night, although there isn't much by way of camping amenities.
The Top 3 Hotels in Conrad
BEST FOR FAMILIES
Casino
Business Center
Golf course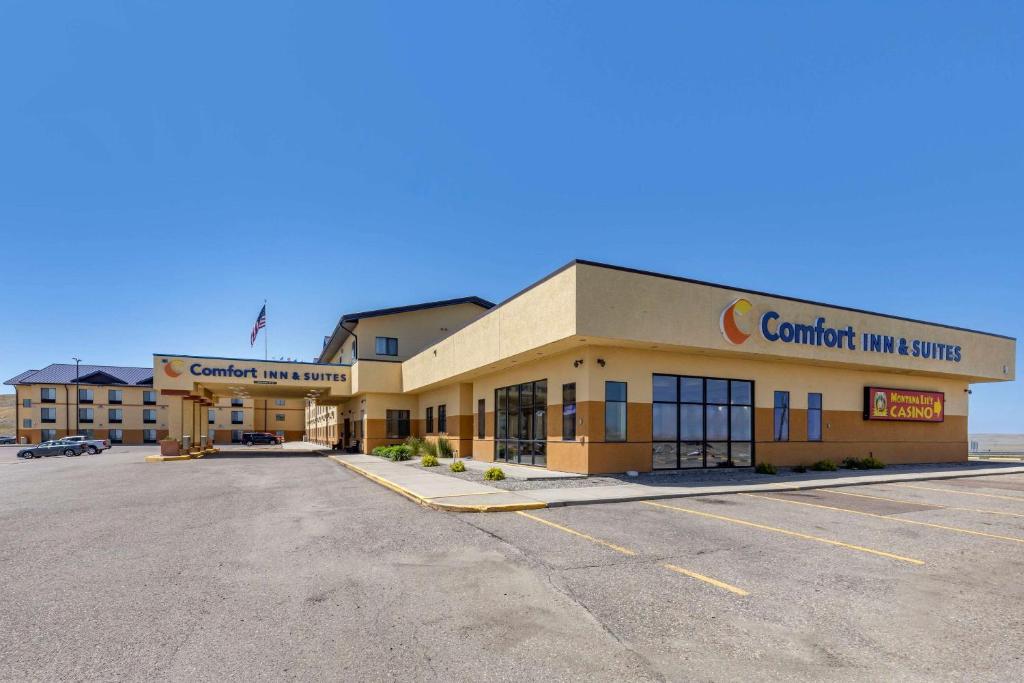 BEST BUDGET HOTEL
Indoor Pool
Pets Allowed
Free WiFi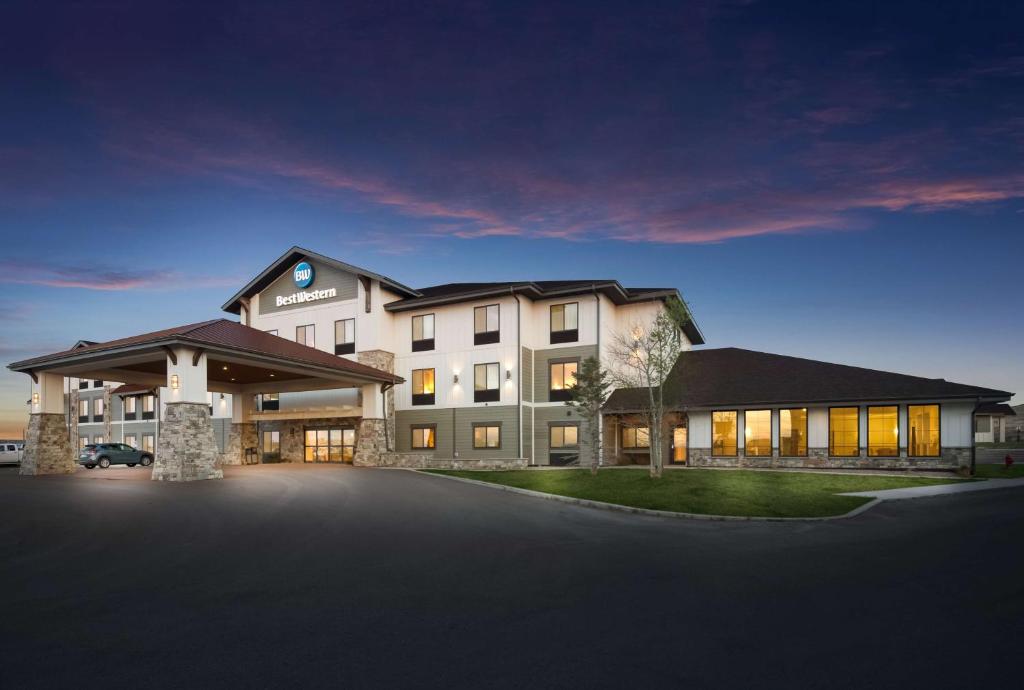 BEST FOR CONRAD
BBQ Facilities
Fishing
Tea/Coffee Maker in All Rooms
Main Cultural, Historic, and Outdoor Attractions in Conrad
Located in an old car dealership in the town, the museum has many displays, including a homestead cabin, and an old-fashioned drug store along with exhibits related to transportation from the past.
The main function of the Conrad Museum is to preserve local historical aspects and interpret the role of evolving transportation in the way the west was settled.
The Pondera Historical Society works to actively collect and preserve ant existing artifacts, vehicles, records, newspapers, photos, and other items that may prove valuable history-wise.
The items currently held within the museum include books, directories, and photographs that help to tell the story of the first settlers in the town of Conrad when it originally began in Teton County until it was later included in the boundaries of Pondera County.
Recreation Activities
A national bird hunting magazine proclaimed Conrad as one of the best bird hunting opportunities. In addition, motorcycle trail riding, gopher hunting, golf, bowling, fishing, and water sports are some of the many activities.
Conrad is easy to get to and there is always something to do whether by way of the fair being in town or livestock auctions, speedway racing, and cultural exhibitions.
The local fairgrounds near the town feature all kinds of family-friendly entertainment options.
Hiking
The nearby Bob Marshall Wilderness, which is deep in the Rockies, is one of the last primitive areas for hiking, backpacking, and horseback riding. This area contains huge stretches of primitive backcountry and you can see the diversity of the routes on offer in the area HERE.
The Our Lake Trail up near Choteau is an easy, 3-mile route around a lake with some scenic views.
You can find some decent trails in these state parks HERE which are in the vicinity of Conrad if you don't mind a little traveling.
Fishing
There is a local stream for fishing by way of Spring Creek which is just over 4 miles from Conrad. This is a popular spot with locals and the chances of getting a bite are said to be good here.
Conrad Reservoir is located just 3.8 miles down the road from the center of town in the direction of nearby Manson. Reportedly the chances of catching are good in the pond whether you're fly fishing, spinning, or bait-casting, and this is one of the best options for fishing in the vicinity.
Letz Lake Dam is another option if you like this kind of fishing. This is a dam about 6.5 miles outside of Conrad and is just one of many other similar options in and around Conrad dotted around the vicinity the further you go out from the town.
Camping
Pondera RV Park is a 43-site campground in Conrad with tent camping and pull-thru sites with hook-ups and electricity. Pets are allowed at this site and WiFi is available.
The quiet site is set between the two parks in Conrad, and it is within convenient walking distance of any other amenities or attractions.
Within a small radius, you have access to a full-sized swimming pool, a park and playground, a shopping center, and a family restaurant, and you'll also find that this RV Park is the last full-service stop before reaching Glacier National Park.
Sunrise RV & Trailer Court is another option in Conrad where full hook-ups are available as are some sites with just electricity. The location is just 3 blocks from downtown Conrad, and swimming and golf are accessible from here.
Lake Shel-oole Campground is another decent spot not too far away—in fact, it is situated just outside Shelby and is less than 20 miles from Conrad.
Lake Shel-oole Campground and Ballfield Complex features 42 RV and tent camping sites with amenities including showers, hot water, electricity, an RV dumping station, and a playground.
This site is close to four softball fields, and Sullivan Dam is not far away, so it is a popular area for recreation for locals and visitors alike, May through September.
Accommodation–Hotels and Lodging
There's not a lot going on in Conrad accommodation-wise aside from the Super 8 and a couple of local affairs that don't advertise. Nearby towns like Shelby and Choteau will be able to offer a wider range of options.
Special Events in Conrad
Other Points of Interest near Conrad
Forests/State/National Parks/Wilderness Areas
Museums/Historic Items
Nearby Towns/Cities
Related Articles