Victor is a small, charming town in the Bitterroot Valley. Its position gives you views of the Bitterroot and Saphire mountain ranges and the Bitterroot River, some of the most breathtaking scenery in Montana.
Enjoy the close-knit feel of the town with endless recreation opportunities right in your backyard. Spend your days in Victor antique shopping, touring museums, taking the kids to fun parks, or hiking around lakes and waterfalls.
The Best Hotels For Victor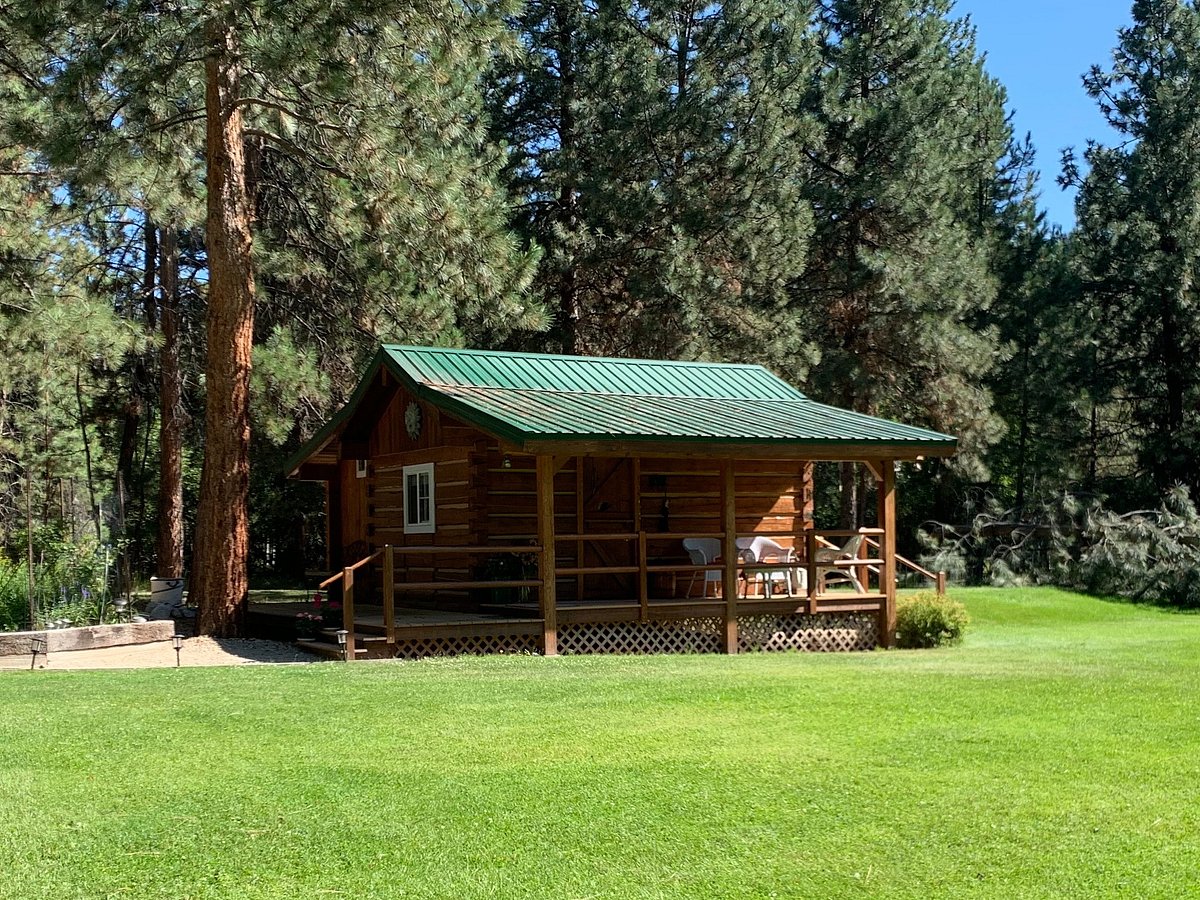 BEST FOR FAMILIES
Free WiFi
Children Activities
Free Breakfast
Main Attractions
Whether you're in Victor for a day or a month, there is something for everyone to do.
Shopping
Bowers Market is the town grocery store that provides fresh food, canned food, convenience items, and seasonal products. The market also has a deli serving hot food like burgers, soups, and sandwiches.
Get your trip supplies and more at this local spot.
Browse collectibles, glassware, and decor at the Antique Sellar. The owner will make you feel right at home while finding treasures and gifts.
Lisa Archer creates stunning silk fashion and paintings. Shop her one-of-a-kind collection at Lisa Archer Silks. Pick out a beautiful handmade scarf or decorative item for your home.
Support a local dairy farm by shopping at Lifeline Creamery & Farm Store. Stop by and pick out organic cheeses, cultured butter, milk, grass-fed beef, and why-fed pork.
Historical Sites & Landmarks
Victor Heritage Museum is volunteer-operated and preserves the proud heritage of the community. Learn about Native Americans, pioneer settlers, mining, railroad, and agricultural communities.
Visit the Etna Schoolhouse, a still-standing school building from 1880. Learn about its history and view the early craftsmanship.
Parks
Red Sun Labyrinth is one of the largest walking meditation labyrinths in the country. Find your inner zen by strolling through the peaceful garden featuring lavender, grapevines, and many flowers.
Take the kids to Summerdale Park and host a family BBQ while everyone plays on the playground.
Or head out to Stevensville and hang out at Father Ravalli Park. You will find swings, a playground, a basketball court, and an open field to run and play in.
Family Fun
Ravalli Fun Center has it all. Stop by for a day filled with fun activities for all ages. Go bowling, play in the arcade or go outside and compete in a cornhole toss game. You can also enjoy the gift shop, cafe, pub, and food trucks.
Bitterroot Bouncers lets you rent bounce houses for outdoor parties or pay for the kids to play on the houses inside their facility.
Nightlife
Bailey's Finish Line Bar, Grill & Casino is a remodeled sports bar with multiple TVs for the latest games and some of the best burgers in town. Hang out with friends and play casino games or stop by for karaoke night.
The Hops is a family and veteran-owned small business providing delicious food, beer, wine, and cocktails to the valley community. Check out their latest events featuring games and live music.
The Hamilton House is a family-friendly Celtic pub with 14 beers on tap, a full liquor bar, and lunch and dinner menus. It offers daily specials and special events for St. Patrick's Day.
Recreation Activities
Like many places in Montana, Victor provides many recreational activities perfect for the whole family.
Camping
Gold Creek Campground is open year-round depending on snow and provides many opportunities for outdoor adventure.
The site consists of four campsites with immediate access to hiking, biking, motorcycle, and horseback riding. There are also fishing access areas and elk and deer hunting.
Charles Waters Campground is a paved campground with 26 sites with water, toilets, and open meadows. You can also enjoy four picnic sites, an interpretive nature trail, and multiple trailheads for hiking and biking.
Also, check out Bitterroot Flat Campground for a rugged canyon scenery next to a blue ribbon trout stream.
Hiking
Sweathouse Falls is a moderately challenging 5-mile out and back trail near Victor. Climb your way through multiple waterfalls and lush greenery. Glen Lake is another moderate 5-mile trail around a quiet, beautiful lake.
Gash Creek is a moderate 3-mile trail that is slightly more challenging because most of the path is overgrown and hard to find. Be sure to bring a trail map, so you don't get lost.
Bear Creek Overlook Trail is another moderate 4.5-mile trail with areas of solitude close to the ridge. The snow gets very deep in winter, and it is best to hike during the warmer months.
Fishing
Hire Wapiti Waters as your guide for some of Montana's best fly-fishing. Find the best spots while staying safe and having fun. Also, check out TroutZoola for guided fishing trips around the best rivers in the Bitterroot Valley.
Hunting
Rick Wemple Outfitting offers archery and rifle-guided hunts for elk, cougars, deer, bears, antelope, moose, wolves, and big-horned sheep.
Or try out Accurate Outfitters for hunts in the Bitterroot and Saphire mountains.
Accommodation
Many people choose to camp in the Victor area, but there are a couple of spots for comfortable lodging.
If you plan to stay in nearby Missoula for your visit to Victor, the nearby city has an abundance of accommodation options you can check out here.
Special Events
Attend Victor's 4th of July celebration or check out other events nearby.
Check out other events near Victor, MT!
Activities Near Victor, Montana
Are you interested in taking a day trip? Find exciting things to do close to Victor!
Cities & Towns
Casinos
Museums
Family Fun
Shopping Malls
State Parks
Related Articles
Latest in Victor
Montana has many nicknames, some of them seem strange but others make perfect sense. One of…
The Big Sky Country has one of the highest numbers of ranchers in the United States….