Is Montana the most beautiful state in America? With two of the country's greatest national parks, a sparse population, and untouched natural beauty, Montana is a fantastic destination for travelers from all over the world.
The state can be broken up into six distinct regions: Glacier Country, Yellowstone Country, Central Montana, Missouri River Country, Southwest Montana, and Southeast Montana.
All have a different appeal and unique elements that will help you to decide where you should stay in Montana.
The Best Hotels To Stay In Montana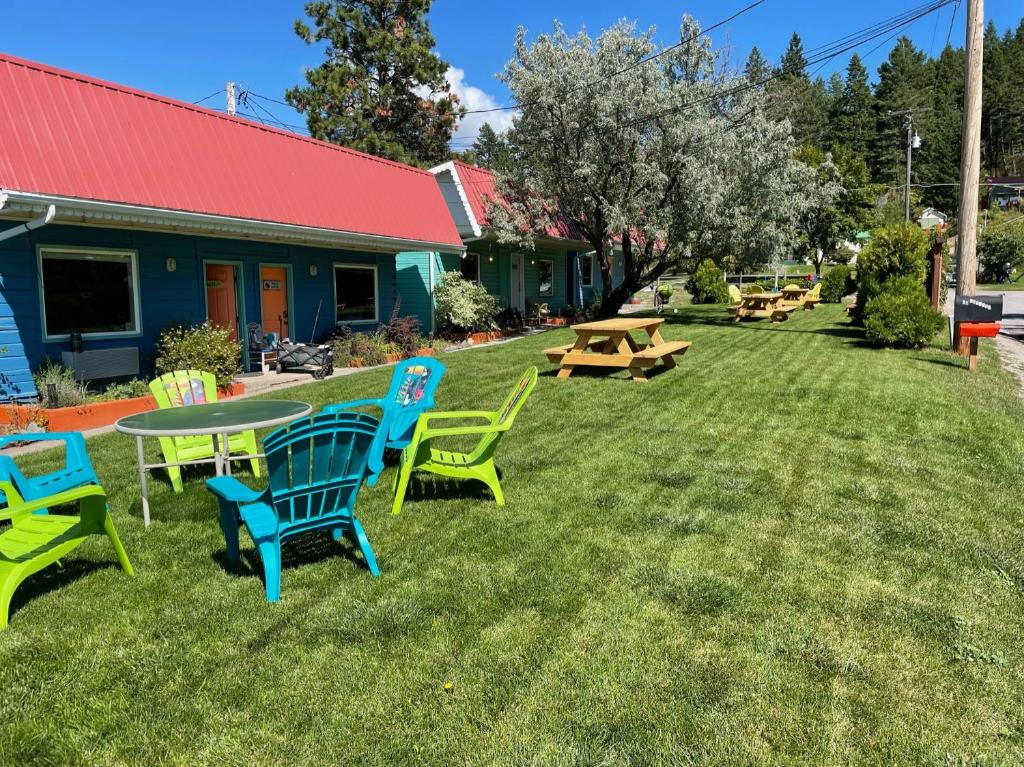 BEST FOR FAMILIES
Wellness Facilities
Live Music/Performance
Casino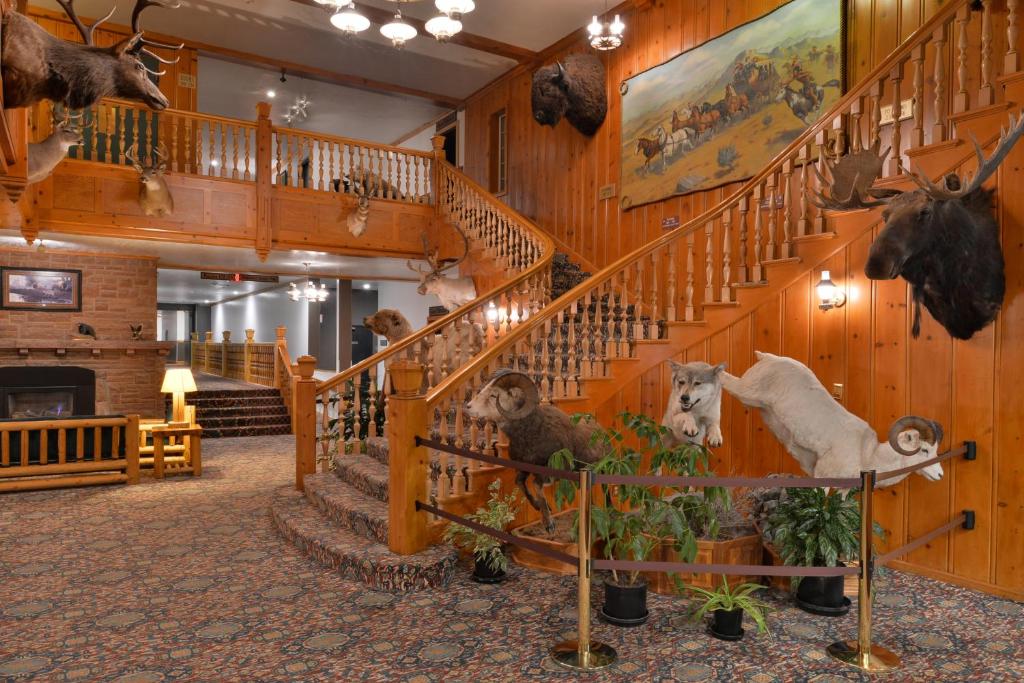 BEST BUDGET HOTEL
Sauna
Indoor Swimming Pool
Pets Allowed
The best areas to stay in Montana:
The best base to explore Yellowstone National Park: Is obviously in Yellowstone Country! Booking accommodation within the park itself is extremely competitive, but West Yellowstone is a gateway to the west entrance and an excellent alternative.
Best city in Montana: City is a bit generous when it comes to Montana; large towns seem more appropriate, as the largest city, Billings, has a population of only 109,595. They all have that large but small-town charm, but Bozeman has become particularly popular thanks to its art galleries, breweries, and generally young and creative vibe.
Staying in Montana on a budget: Anywhere except the areas close to the two national parks are reasonably budget-friendly! The general rule of thumb is that the more remote regions will usually be less expensive, so Central Montana, Missouri River Country, and the Southeast have plenty of cheaper options. Be careful though, as transport costs will start to ramp up in these parts.
The best area to experience the Wild West: Southeast Montana is incredibly connected to its Old West history. You'll find plenty of museums dedicated to the Wild West in the area, and you can still see elements of it in the culture. Cowboys, saloons, rodeos, powwows: there's nowhere quite like it in North America.
1. Glacier Country
For many people, when they think of Montana it is the great parks and astonishing natural beauty that are immediately brought to mind; visions of towering peaks, pristine lakes, and alpine forests are almost synonymous with the state.
The Montana of your imagination resides largely in Glacier Country, home to the Glacier National Park. It's one of the true natural treasures of the United States. Weaving between the Rocky Mountains on the Going-to-the-Sun Road, driving past rushing torrents of water and luminous blue lakes is like getting a glimpse at the sublime. The immaculate wilderness is home to a fascinating and varied amount of wildlife, including elk, bears, and bighorn sheep.
You'll find plenty of romantic lodges and private cabins tucked away in the dramatic landscape of Glacier Country. It's the perfect trip for those who want to escape modern life and immerse themselves in the beauty of nature. The Glacier National Park has some of the best hikes and views in the world – though unfortunately, this is no secret, and does make the more accessible parts of the park pretty busy during the peak months of July and August. Bowman Lake in the north of Glacier National Park tends to avoid most of the crowds: the views at the lake are breathtaking, and it's a fantastic option for those who love watersports.
The north of Glacier Country is quieter, wilder, and increasingly remote. The sparsely populated region has few towns and villages, but the off-the-grid electricity-free Polebridge is one worth visiting. It's a complete step back in time. There's no internet, no cell signal, and no electricity: just a good old-fashioned community. More importantly, there's the Polebridge Mercantile and its devastatingly delicious huckleberry bear claw.
Best Hotels in Glacier Country:
($$$) • The Islander Inn • 4.5 miles from Bigfork
($$) • North Forty Resort • Less than 20 minutes drive to Glacier National Park
($) • The Pine Lodge on Whitefish River, Ascend Hotel Collection • 3 miles to Whitefish Lake
Best Airbnbs in Glacier Country:
($$$) • Riverfront Retreat – 10mins from Glacier • 10-minute drive to the West Entrance of Glacier National Park
($$) • The Ruby Red Loft • A few miles from Flathead Lake
($) • Log cabin nestled in the mountainsides • Remote location with views of Lolo Mountain
2. Yellowstone Country
Wilderness and culture exist side by side in Yellowstone Country, as the art galleries and museums of Bozeman and Billings give way to the open prairies and striking mountains of the surrounding countryside.
But for sheer natural beauty, it is hard to overlook Yellowstone National Park.
West Yellowstone acts as a gateway to one of the most dramatic geological marvels in the United States – and undoubtedly, the world. With scorching hot geysers erupting hundreds of feet into the air, the iridescent colors of the grand prismatic spring, and majestic wild bison wandering the rivers and mountains, Yellowstone has an almost unearthly beauty to it.
Away from the literal hotspot that is the national park, Yellowstone Country has a more typical Montana feel. Ranches and rolling fields flooded with cattle, trickling streams leading to rushing rivers, and tall mountains dusted with snow. It's a friendly but stark kind of wilderness.
Ski enthusiasts will want to head to Big Sky, a luxurious resort situated on the Lone Mountain. With cozy lodges and some phenomenal restaurants, Big Sky is an experience that goes beyond the average ski resort.
As for towns, Yellowstone Country has the largest in Montana; Billings is the biggest city in the state, though still small in comparison to most. It has a thriving micro-brewery scene and a number of museums, but it is Bozeman that really owns Montana's creative scene. Undeniably young, creative, and cool, Bozeman has dozens of art galleries, breweries, and bars. In all of Montana, this is the place best suited to young people and creative professionals.
Best Hotels in Yellowstone Country:
($$$) • Montage Big Sky • 1.7 miles from the center of Big Sky
($$) • 1872 Inn – Adults Exclusive • 1.1 miles to the Yellowstone National Park West Entrance
($) • Stage Coach Inn • 0.7 miles to Yellowstone National Park West Entrance
Best Airbnbs in Yellowstone Country:
($$$) • New modern house with an unreal view of Lone Peak!! • In Big Sky, easy access to ski resort
($$) • Guesthouse nestled in the foothills of Bozeman • 12 minutes away from downtown Bozeman
($) • Adorable Tiny House near hospitals & breweries • 1 mile from the brewery district in Billings
3. Central Montana
Central Montana has a great blend of natural beauty, interesting history, and welcoming towns, making it a good choice for those who want to experience Montana outside of the national parks.
Fort Benton is the oldest town in Montana, as it was established as a fur-trading outpost before the gold rush of the 1860s. Its sheltered position by the Missouri River made it ideal for travelers – including Lewis and Clark – to pass through. Fortunately, modern-day Fort Benton is a little less rustic than its 1800s counterpart. Instead of furs, you will find boutiques, cafes, and craft markets on Front Street.
Other towns in Central Montana include White Sulphur Springs and its popular natural spas, Great Falls with its museums and art galleries, and the adventure base of Lewistown.
Central Montana is a fascinating area for history buffs. Especially those interested in the epic Lewis and Clark expedition! The Lewis and Clark Interpretive Center in Great Falls follows the journey of the explorers across the Pacific Northwest, detailing the expedition in extraordinary depth, and in an entertaining and engaging fashion. Or you can follow in their footsteps by traversing the trail through the Helena-Lewis and Clark National Forest, and enjoy the lovely scenery while you do so.
Other historical sites in Central Montana include the Bear Paw Battlefield and First Peoples Buffalo Jump State Park.
Best Hotels in Central Montana:
($$$) • Hilton Garden Inn Great Falls • 1.5 miles from Great Falls International Airport
($$) • Best Western Plus Riverfront Hotel and Suites • Overlooks the Missouri River
($) • The Great Falls Inn By Riversage • 2.8 miles from the Missouri River
Best Airbnbs in Central Montana:
($$$) • Spacious Home w/ Hot Tub, ~ 3 Mi to Giant Springs! • 3 miles from Giant Springs State Park
($$) • Cute House near Missouri River • Central location in Fort Benton
($) • Cozy and Comfortable, Home away from Home • Close to shops and restaurants in Great Falls
4. Missouri River Country
For the kind of untouched wilderness that you see on postcards, head to the northeast of Montana, in Missouri River Country.
The last vestiges of simple country life are to be found here; populations don't go over a few thousand in even the larger settlements, and communities are close-knit but welcoming. Missouri River Country has that Old West charm in abundance, with small saloons and ranches populated with locals. It's a place to slow down, relax, and rejuvenate away from the fast-paced modern lifestyle.
The history of Montana stretches far beyond the 1800s, and has a slightly surprising connection to the prehistoric world – many of the greatest fossil discoveries have occurred in the state. The first scientifically described T-rex was excavated in Montana in 1902, and more T-rex skeletons have been found in Montana than anywhere else. It has led to a 'Dinosaur Trail' cropping up of museums around Montana. Some of these are in Missouri River Country, with two in Malta and one in Fort Peck.
Besides dinosaurs, the miles and miles of undisturbed landscapes are ideal for outdoor activities like fishing, hiking, and horseback riding. The countryside of Northeast Montana is beautiful and largely untouched. As you might have guessed from its name, this part of Montana is dominated by the Missouri River, and small towns and villages are dotted along its banks.
Best Hotels in Missouri River Country:
($) • Country Inn • 1 mile from the center of Malta
Best Airbnbs in Missouri River Country:
($$$) • Waterfront guest house with beach access • In Nashua, close to Fort Peck Dam
($$) • Riverview Lodging • 16 miles from Fort Peck Lake
($) • Comfortable "Cabin" along your way. • Located on Lambert's Main Street
5. Southwest Montana
Wedged between Yellowstone and the Glacier National Park, Southwest Montana is in close proximity to the most beautiful areas of Montana – and is no slouch itself.
Sparkling clear blue lakes, rugged mountains, dense forests; this is a landscape begging to be explored. Hiking, horseback riding – even skiing. The trails of Southwest Montana are an adventure whatever the season. Other outdoor activities are popular in the area – but particularly fishing. Some of the finest trout streams in the US can be found in Southwest Montana. The Big Hole River, Ruby River, and the Beaverhead River are all perfect for fly fishing.
Helena, Butte, Dillon, Anaconda, and Ennis are some of the more important towns in Southwest Montana. They vary in size, but all have a few options for dining out – and some have museums and art galleries.
Visit one of the area's spooky 19th Century ghost towns, a remnant of the boom and bust era that left some towns flourishing while others were deserted. Elkhorn and Bannack have some incredibly preserved frontier architecture and feel like a step out of time. While these are two of the best ghost towns to visit, there are dozens of others! Depending on where you're based, there could be closer options.
After a long day of adventure and hiking, head to one of the hot springs to unwind and relax. The natural geothermal pools have been used for centuries, long before European settlers arrived, but today look closer to spas than anything else.
Best Hotels in Southwest Montana:
($$$) • Oddfellow Inn & Farm • 5 miles from Helena Regional Airport
($$) • Red Bear Inn • 5 miles from Ennis Lake
($) • Finlen Hotel and Motor Inn • Located in Butte, 7 minutes drive from The World Museum of Mining
Best Airbnbs in Southwest Montana:
($$$) • New modern lakefront cabin with stunning views! • Overlooking Georgetown Lake
($$) • Blacktail Inn & Stables • 5 miles north of Dillon
($) • The Bunkhouse — Country Charm, Close to Town • Close to Dillon
6. Southeast Montana
The last frontier of the Wild West, Southeast Montana – or Custer country, as it is also known – is keeping history alive.
Cowboys run cattle drives on working ranches, rodeos are commonplace, and powwows are some of the most popular events of the year. You won't have to look too hard to find a saloon or cowboy boot store here.
One of the most famous battles in American history occurred in Southeast Montana. The Little Bighorn Battlefield is in this corner of the state and is an unmissable stop for anyone with the slightest interest in history.
For an authentic taste of the Old West, head to Miles City's Range Riders Museum and find thousands of artifacts from the era; the museum has enough exhibits to fill a whole day. Miles City is also home to the annual Bucking Horse Sale in May, which draws in rodeo lovers from all over North America. It's a huge event that features concerts, bull riding, horse auctions in addition to the rodeo!
Like the rest of Montana, the southeast has hundreds of great hiking trails, fishing locations, and outdoor activities to try. There are a number of ranches that aim to give people an authentic experience, and usually include horseback riding tours into the countryside.
Best Hotels in Southeast Montana:
($$) • Miles City Hotel & Suites • 3 miles from the Range Riders Museum
($) • OYO Hotel Glendive – Yellowstone River • 3.4 miles to Hollecker Lake
Best Airbnbs in Southeast Montana:
($$$) • Bighorn River Retreat • 45-minute drive to Little Bighorn Battlefield
($$) • Lit'l Bit of Country • Close to the Little Bighorn Battlefield & National Monument
($) • Remote extended stay log cabin, minutes from town. • 12 miles from Glendive
A quick roundup of the best hotels and Airbnbs in Montana:
Related Articles