If you're a history buff who enjoys the great outdoors, you will love taking a trip to Butte! With its wealth of recreational activities, historical sites, and delicious food, Butte has a certain charm you need to experience for yourself.
Whether touring a museum, hiking a national forest, or dining at an Irish pub, there is much to see and do in this quaint, gold-rush city.
Butte is sectioned into five areas: Walkerville in northern Butte, the University District in the northwest, the flats area in central Butte, East Ridge to the east, and Terra Vida in the south.
Each neighborhood has a unique charm with things to do, places to eat, and lodging options. Before you book your trip, go over this handy guide to ensure find out where to stay in Butte for all your activities.
The Best Hotels to Stay in Butte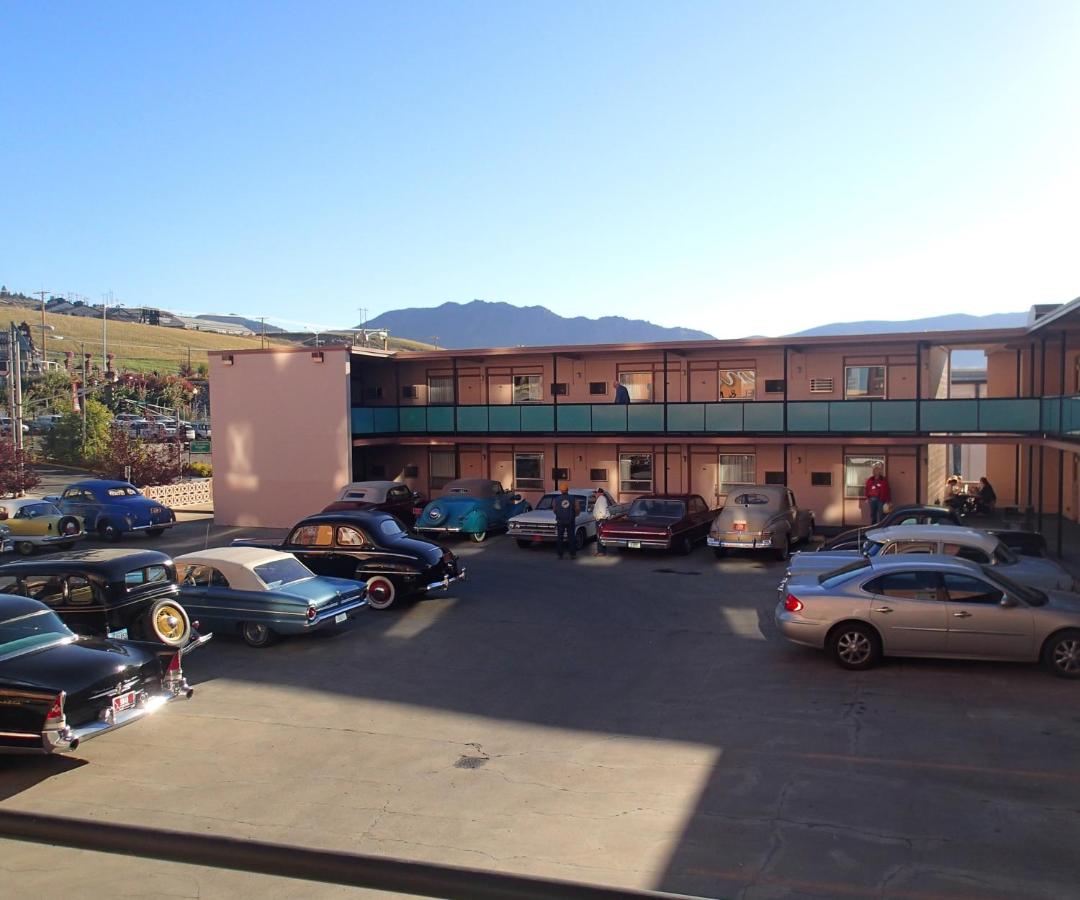 BEST FOR FAMILIES
Bar
Fitness Centre
Laundry
Best Places to Stay in Butte, Montana – Tips and Advice
The area you choose to stay in will depend largely on if you prefer to be more inland, where all the shopping and dining is, or more rural, where you can have space and privacy. The Flatts, University District, and East Ridge are more centrally located, while Walkerville and Terra Vida are more rural.
Most lodging options are inland (near the downtown area), but a few options are out in the more rural and suburban neighborhoods.
The hotel options in Butte range from $80 to $250 a night. Airbnb rentals range from $50 to $300 a night. The average nightly stay in Butte is $80 to $115.
Butte, Montana Neighborhood Guide
Use this helpful guide to find where to stay in Butte, Montana!
Walkerville
The Walkerville neighborhood is in the Butte-Anaconda Historic District, the northern end of Butte. It is a quiet, rural area about 2 miles from downtown Butte (a 6-minute drive).
Walkerville had some of the earliest mines in the area and is a great place to visit if you want to experience an old mining town and learn about its rich history. The locals in this area are mainly young professionals raising families.
Explore the old mines, like the Mountain Con Mine, and learn about the rich history of copper mining in Butte. Or visit the Granite Mountain Mine Memorial and honor those who lost their lives in the mines.
Stop by the Original Mine, a historically preserved mining site turned Butte event center. You can watch live music and participate in other social events.
For nearby parks, check out Westside Reservoir Park or Alive Overlook. If you're looking for restaurants, bars, and shopping, you will have to drive into the downtown Butte area.
While there are no hotels in Walkerville, several lodging options are a few miles south. You can find a few motels, hotels, and Airbnb locations.
Best Places to Stay in Walkerville, Montana
University District
View this post on Instagram
The University District is in the northwest part of Butte, the area around Montana Tech. This neighborhood is a bustling community filled with working professionals who live in stately Victorian-era homes.
The area around the campus is lively, where you will find many students living and working.
If you're into museums and recreational areas, you will enjoy University Park. Several popular museums include the Mineral Museum (on the University campus), The World Museum of Mining (they offer mine tours), and The Clark Chateau Museum & Gallery.
If you're looking for some delicious homecooked food, check out the Hummingbird Cafe!
In the winter, you can ski on an extinct volcano (which erupted over 49 million years ago) at the Big Butte Open Space Recreation Area, right across from the campus.
In the summer, you can take a long hike while sightseeing and taking photos. On the other side of the campus is Chester Steele Park, where you can sled in the winter and play on the splash pad during summer.
University Park has a few Airbnb options and several hotel accommodations further inland.
Best Places to Stay in University District
Flats & Uptown
This neighborhood is at the heart of Butte, right in the center of all the activity. Here you will find the main dining and shopping areas and plenty of hotel options.
This vibrant community is considered Butte's downtown area, but it still keeps a family-friendly, suburb feel, with many first-time homebuyers and young families.
Hang out at the Butte Plaza Mall and catch a movie at the Golden Ticket Cinema. If you're looking for a bite to eat, try Hanging Five Restaurant serving hearty portions of country food for breakfast, lunch, and dinner. For something more upscale, book a reservation at The Montana Club Restaurant.
Are you looking for fun family fun? Play at the Ridge Waters Water Park, then ride on the famous carousel! Go ice skating at the community center in the winter or enjoy a day at one of the many parks.
Choose from all price ranges when booking your stay in the uptown area. There are several Airbnb options and many hotels that will fit any budget.
Best Places to Stay in the Flats
East Ridge
The East Ridge neighborhood is east of the Flats; it offers a calm and quiet home base with easy access to the hustle and bustle of central Butte.
This area mainly features larger homes on big plots of land with a more country feel. The views from the ridge are stunning, and you can see for miles over Butte and the mountains ranges.
Take a tour bus up the Rocky Mountains to see Our Lady of the Rockies, a 90-foot statue of the Virgin Mary that sits on the continental divide at 8,500 feet. Off into the mountains, you can find great campsites like Delmoe Campground, with sites along the lake.
Closer to home base, you can explore Skyline Park, perfect for a family outing (bring your dog!). This park features a dog park, playground, walking trails, and a fishing pond. Grab a bite to eat and play games at the Oasis Casino & Restaurant or get delicious specialty pizzas at Mackenzie River.
While there are not many options in the East Ridge area for accommodations, there are plenty just a few miles away.
Best Places to Stay in East Ridge
Terra Verde
Terra Verde is the southern end of Butte at the foothills of the Highland Mountains. This rural area has many larger homes overlooking the valley; you can see city lights twinkling at night from this southern point.
The rural area of Terra Verde doesn't offer much in the way of amenities, but it's an excellent spot for recreational activities like hiking, fishing, and camping.
Try Thompson Park for hiking, biking, horseback riding, or hike the historical area in the mountains on Milwaukee Road.
Go a few miles up the road, have a meal at Lydia's Supper Club, or get breakfast at the Ore Cart. There are only a couple of options for lodging, so you may have to venture to the Uptown area.
Best Places to Stay in Terra Verde
Where to Stay in Butte – Conclusion
Butte, Montana, is the perfect destination for sightseers, photographers, backpackers, and families wanting to have fun and explore the area while learning about the rich history.
Tour museums and historic mines, bravely ascend the mountainous terrain to visit Mother Mary, or walk around uptown and do some shopping. Butte also has excellent food options to suit any palette.
The Walkerville area will get you close access to all the old mining spots, and the University District will put you right next to Victorian houses and museums.
If you prefer to be where all the activity is, try the Uptown and Flats area. And if you're feeling outdoorsy and adventurous, check out the East Ridge and Terra Verde areas.
Best Hotels By Type
Related Articles