Missoula, Montana's capital and home to the University of Montana, is a beautiful college town in western Montana. It offers a diverse range of community activities as well as access to the harsh yet adventurous Rocky Mountain landscape.
Naturally, travelers and tourists headed to Missoula will require some excellent hotel accommodations and we're here to guide you through with our top hotel picks.
In this article, we'll tell you about seven of the top hotels in Missoula, picked from a wide range of outstanding hotels across the city, to help you decide where to stay when you visit this town.
The Best Hotels in Missoula
BEST FOR COUPLES
Outdoor Fireplace
Swimming Pool
Fitness Center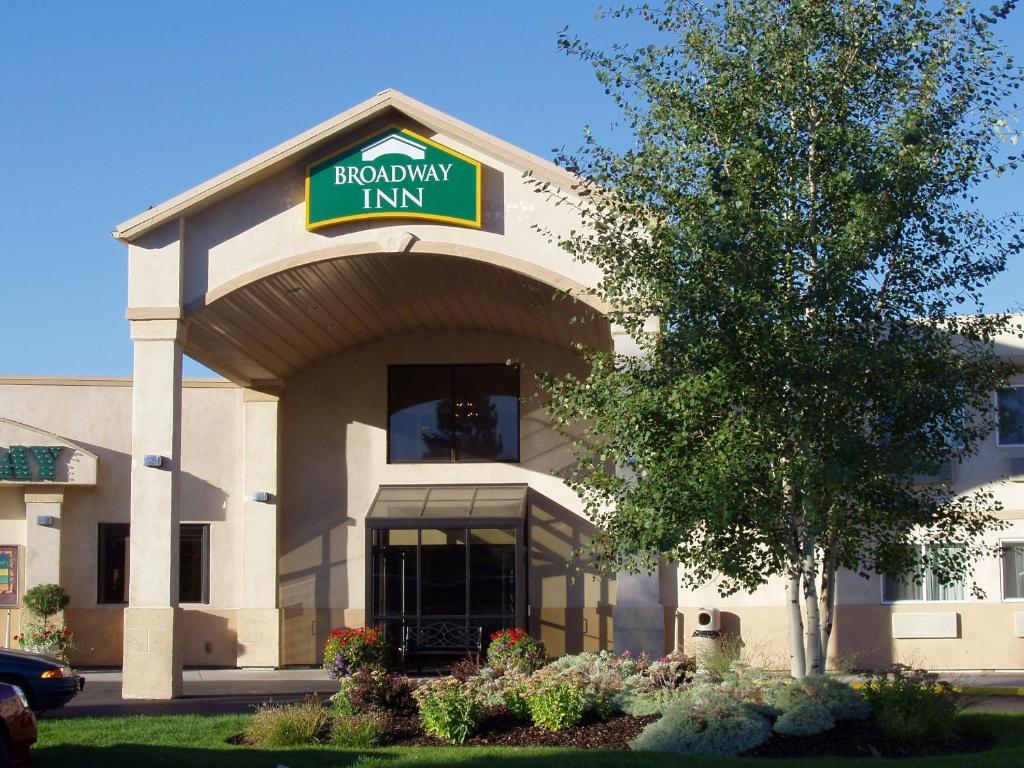 BEST FOR FAMILIES
Darts
Spa Lounge
Pool table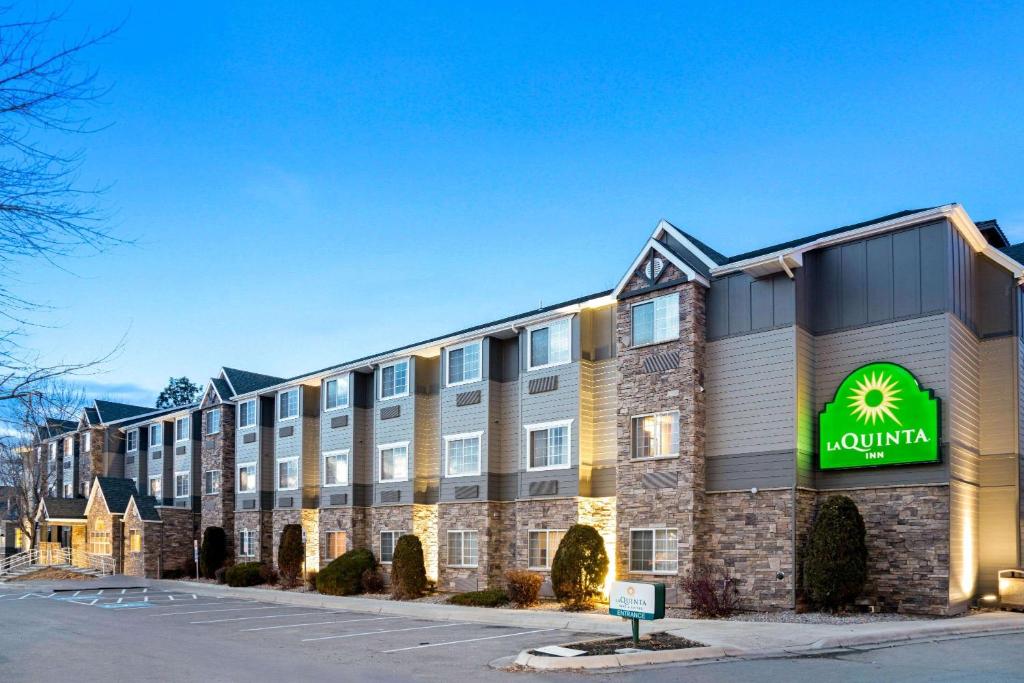 BEST OVERALL
Canoeing
Skiing
Board Games/Puzzles
The 7 Best Hotels In Missoula
Residence Inn is one of the top-rated hotels in Missoula, offering extended-stay hotel suites with separate living and sleeping spaces as well as fully-equipped kitchens.
This modern hotel with historic integrity is located in Downtown Missoula and contains architectural elements and massive timbers salvaged from the previous historic structure of the old Missoula Mercantile balanced perfectly with modernity.
If you want to stay in the center of downtown, this Residence Inn is close to the Wilma Theater and the Clark Fork River. Walking outside of this new downtown hotel puts tourists right in the middle of the restaurant and live music scenes happening almost all the time.
There's no need to go far because local favorites like El Camino and 1889 Restaurant are on the main level. In addition to an amazing location, the Residence Inn Missoula Downtown provides lots of space to stretch out.
The hotel only has suites and studio rooms, each of which is completely equipped with a kitchen. Other amenities include spectacular views, comfortable L-shaped sofas for you to relax on, and separate workstations.
Let's not forget, they provide free Wi-Fi, are pet-friendly and, there's free breakfast plus a pool!
The Hilton is a trustworthy and reliable pick for most travelers because of its spotless rooms, great service, and facilities such as free Wi-Fi and breakfast.
In addition, the hotel also provides complimentary airport services, has a great indoor pool, and a decent fitness facility for all fitness lovers. If you don't have a car rental booked, you don't need to stress as the Missoula Mountain Line fare-free bus service stops right outside the hotel on Reserve Street.
Did we mention, the hotel has an indoor swimming pool and guests can also make use of the following spa/wellness amenities such as spa tub and sauna?
Along with The Hilton Garden Inn Missoula providing complimentary airport transportation, Parking is provided at no extra charge for the convenience of their guests. There is also valet parking available. Moreover, disabled parking is also available at the hotel.
One of the greatest hotels in Missoula for visiting the local outdoor areas is the Courtyard by Marriott. Along with a free airport shuttle, for those who decide to drive over to Missoula, it has free onsite parking, making it an ideal choice for waking early and driving to Glacier National Park.
You'll retire to your nice lodging to unwind. Free internet, a flat-screen TV, a mini-fridge, and other amenities are available in contemporary rooms. A living room is also included in the suites. The comfortable mattresses and black-out curtains will ensure a restful night's sleep.
Relax and unwind in the hot tub, take a swim in the pool, or mingle with other guests in the lobby's common lounge area; Courtyard by Marriott does not disappoint!
Next on our list is the Broadway Inn. This hotel features an on-site casino, complimentary airport shuttle service between the hours of 7:00 and 22:00, and an on-site restaurant; to name a few amenities.
It is only 3.2 kilometers from the University of Montana and Jacobs Island Park and is located off Interstate 90. Every room at the Broadway Inn Conference Center has free Wi-Fi and cable TV.
A coffee machine, work desk, and clock radio are included in the simply decorated rooms. The hotel's outdoor pool and hot tub are also available to guests. Guests can also enjoy the on-site fitness centre.
Most importantly, you don't need to go anywhere far for dinner as Broadway inn has "The Still Room", a casual American restaurant and bar inside, which is available for dinner every day and brunch on weekends.
Are you wondering why the La Quinta Inn Missoula is the hotel of choice for so many visitors heading to Missoula? Let us tell you why it's among our top picks too.
It offers a family-friendly atmosphere with a variety of amenities tailored for tourists as it provides a great blend of value, comfort, and convenience. Missoula La Quinta rooms include a flat-screen TV, complimentary Wi-Fi, a coffee machine, and a little fridge.
One of the amenities available at this hotel is a 24-hour front desk with staff ever ready to help. A pool and complimentary breakfast will make your stay even more memorable. There is free parking at the La Quinta Inn Missoula Hotel if you are driving.
Check out Missoula's historical museums, such as the Fort Missoula Museum, the Rocky Mountain Museum of Military History, or the National Museum of Forest Service History.
If you get hungry, go to Famous Dave's BBQ, a barbecue restaurant that is popular with both residents and visitors. Your comfort and happiness are prioritized at La Quinta Inn Missoula, and they look forward to welcoming you to Missoula.
The DoubleTree by Hilton Hotel Missoula – Edgewater is located on the Clark Fork River, three blocks from the University of Montana Campus, and eight miles from Missoula International Airport.
It is regarded as one of the best locations to stay in Missoula.
A personal favorite, The DoubleTree by Hilton has large rooms, suites, and an outdoor pool, as well as a fantastic on-site restaurant, Finn & Porter, which serves hand-tossed pizza, fresh steaks, seasonal seafood, and so much more.
The DoubleTree by Hilton Missoula is dog friendly and adjacent to Jacob's Island Bark Park, one of the greatest dog parks in Missoula so you don't have to worry about leaving your fur baby behind.
And of course, free Wi-Fi is provided to every guest along with complimentary water bottles. Some rooms offer a balcony or patio and views of the river.
Not only that, but The Doubletree by Hilton Hotel provides complimentary shuttle service to and from Missoula International Airport. At the front desk, you may also order complimentary cookies and coffee. This is not something that every hotel provides.
It's no surprise that The DoubleTree Hotel is a popular choice among most tourists.
Excellent service, pet-friendly accommodations, vending machines, designated smoking areas, a hot tub, and much more are available for your convenience.
This all-suite hotel near Missoula International Airport is excellent for both business visits and prolonged stays. If you plan on visiting Missoula with your family or a group of friends, Staybridge suites will be the ideal pick for you.
Every room has a full kitchen for you and your family to use, a flexible workspace along with free Wi-Fi, and plenty of space for baggage, which is ideal if you're traveling with kids.
Aside from the increased capacity, it is also budget-friendly, which is an absolute win-win situation. This hotel is located on Reserve Street, which also features a friendly front desk staff and clean rooms and common areas, including an indoor pool.
A billiard room, free laundry, and a complimentary airport shuttle are among the extras at this large hotel. What's not to love about the Staybridge suites right?
Final Thoughts
Reserve Street, northwest of downtown, and Interstate-90 have some of the best variety of hotels. There are extended-stay rooms, suites with Jacuzzis in the rooms, and whole atrium-style lobbies for the entire family.
Other options, including an elegant bed-and-breakfast lure travelers to sites such as Blue Mountain National Recreation Area and the Historical Museum at Fort Missoula, which are located south of town.
With our list of the finest hotels in Missoula, Montana, you can find even more options for lodging, with a variety of suitable price ranges and facilities.
These were our top seven Missoula hotel recommendations. All of these hotels provide excellent amenities and service.
One of the most important pieces of advice we can provide you is to book your hotel of choice in advance to avail of the greatest rates.
It is worth noting that all of the hotels mentioned above offer a pretty straightforward booking process. All you have to do is go to their website, enter your dates of stay, then click the "Check Rates" option to submit the form.
Once you've found the open dates, you may pay online and reserve them ahead of time to avoid any future inconvenience.
We hope you find our list of the best seven hotels in Missoula informative and have a pleasant stay!
Related Articles