Located in western Montana, the city of Missoula covers an area of 89.77 km². This beautiful city is situated in the middle of five mountain ranges; the Sapphire Range, the Rattlesnake Mountains, the Garnet Range, the Bitterroot Mountains, and the Reservation Divide.
Besides that, the largest river in Montana, the Clark Fork River, runs through the heart of Missoula. Missoula isn't just a city with a mesmerizing landscape; it is also the center of many outdoor recreational activities, making it a popular tourist site.
Unique and Exceptional Missoula
If you are fascinated by the gorgeous views and the large array of outdoor activities that Missoula offers, you are not the only one! Every year, many tourists visit Missoula and are intrigued by numerous options for accommodation in the city, all equally unique.
We understand that finding the most suitable lodging facility can be a hassle, and that is why we are here to help you out with a list of the most unique places to stay in Missoula:
Top 3 Hotels To Stay In Missoula, Montana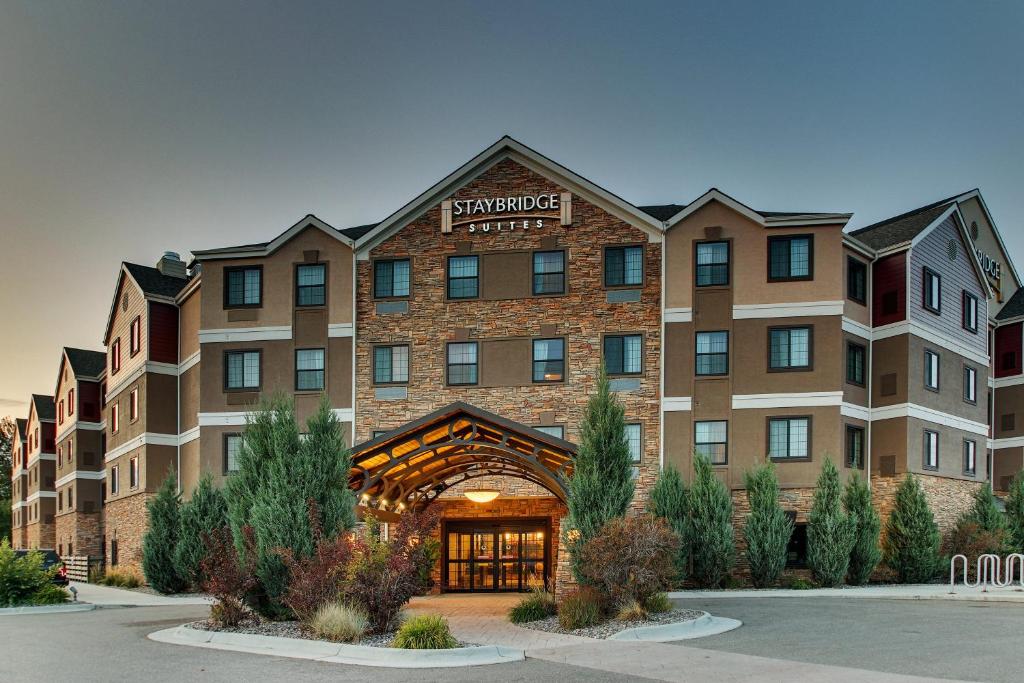 BEST OVERALL
Pets Allowed
Airport Shuttle
Outdoor Play Equipment for Kids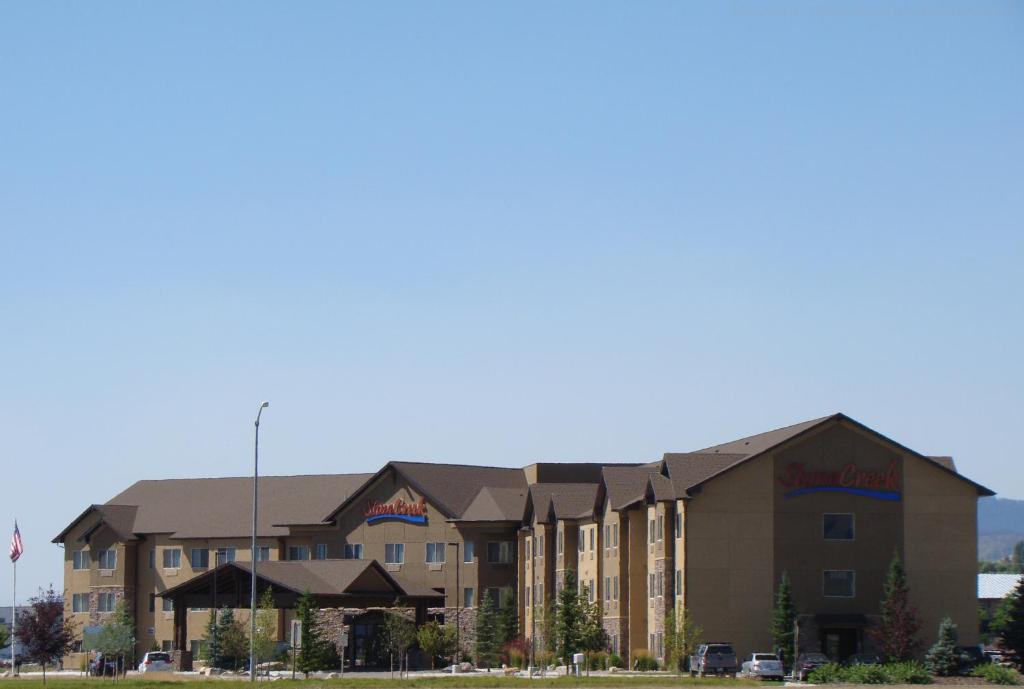 BEST FOR FAMILIES
Pets Allowed
Fitness Center
Free WiFi
BEST FOR FAMILIES
Bar
Electric Vehicle Charging Station
ATM On Site
Missoula KOA is open year-round and has tent sites, RV sites, and cabins available for its guests to ensure an unparalleled experience. You can comfortably relax and enjoy the glamorous view of the Rocky Mountains. Pool, hot tub, mini-golf, rental bikes, cable TV, and other numerous facilities are provided. Moreover, the cabin rooms are air-conditioned. You can stay connected with the outside world through Wi-Fi and cell phone service that is available all the time.
Since Missoula KOA also offers ADA-accessible sites and handicapped-friendly restrooms. Service animals are also welcome. Some cabins and camping sites allow pets as well, so if you want your pet to accompany you on this trip, you only need to call ahead and let them fill you in about the location's pet policy.
This elegant top-rated B&B is located just a short drive away from Missoula. It serves as the perfect resting spot for tourists as it is situated only 12 km away from the Missoula International Airport. Blue Mountain B&B is a popular choice as it provides a comfortable stay and a picturesque view of downtown Missoula from its terrace.
This lodging facility offers air-conditioned family rooms, suites, and non-smoking rooms. Other amenities include free parking, free English or vegetarian breakfast, a game room, a gift store for buying souvenirs, and other convenient facilities. Cycling and hiking trails are also available nearby, so the guests can always indulge in those activities.
Initially built in 1887, Shady Spruce Hostel is a 2-story tall renovated accommodation facility. This Victorian-style building is located only a short walk away from Missoula Art Museum and Dana Gallery. There are also a variety of dining places present in the area if you want to grab a bite after exploring the art and culture of the city all day.
At the Shady Spruce Hostel, you can get your hands on rental bikes, enjoy the free Wi-Fi service, and even prepare a meal for yourself in your room's kitchenette. The property's lounge has trail guides, local maps, a library, and numerous board games to kill your time. The place also offers an outdoor BBQ facility and 3 comfy courtyards where you can sit back and chat with other guests staying at the Shady Spruce Hostel. The architecture of this building truly makes it one of the unique places to stay in Missoula.
Located in the heart of Missoula is the City Center Motel. It is a 1950s style motel which has been refurbished following modern times. This non-smoking accommodation facility has air-conditioning, free parking service, free Wi-Fi connection, and all rooms are provided with a microwave and a refrigerator.
It is a short walk away from many tourist attractions such as Missoula Farmers Market, A Carousel for Missoula, Caras Park, Missoula Art Museum, and various eateries in the area. Despite being within walking distance from all the centrally located tourist sites, this lodging facility is quite affordable. So if you happen to be in the area, make the wise decision of stopping by!
Next on our list for unique places to stay in Missoula, we have the Staybridge Suites that provide its guests with an unforgettable experience! Since Staybridge Suites is located near the Missoula International Airport, it is the perfect spot for tourists. This hotel, located just a short distance from downtown Missoula, is an ideal lodging facility for tourists and businesspeople. Opportunities for various outdoor activities like golfing, skiing, and world-renowned fly fishing opportunities are all close by. For corporate people, a 24 hours business center, free high-speed internet connection, and 1000 sq. feet of meeting space are available.
The rooms at this luxurious hotel offer air conditioning, housekeeping, fireplace, kitchenette, microwave, and refrigerators. This classy location has guestrooms that consist of suites and family rooms, and they are all smoke-free and allergen-free. The property also offers a full-service kitchen, shuttle service, and accessible laundry facility, making it perfect for extended stays.
StoneCreek Lodge is situated less than a mile away from Rocky Mountain Elk Foundation and is a comfy mid-range lodging facility in Missoula. It is the closest accommodation facility to the Missoula International Airport, and due to that, the property offers a complimentary airport shuttle. This facility with 101 top-notch suites gives you the comfort of home while being away from home.
This non-smoking property, located near many tourist attractions and restaurants, offers a significant number of amenities. These include air conditioning, free parking, free high-speed Wi-Fi, a fireplace, and a kitchenette in every room. An indoor pool, a hot tub, a snack bar to grab a quick bite, a business center, and a workout gym are also available on site. This building attracts tourists because it's only a short distance away from fantastic hiking trails, a skiing resort, golf courses, and fishing spots.
Goldsmith's B&B is a romantic and relaxing getaway from the loud noise of the city. It is situated on the Clark Fork River  and offers air-conditioned bridal suites, family rooms, and non-smoking rooms. At Goldsmith's B&B, you can park for free and stay connected through the free Wi-Fi available.
This lodging facility is one of the unique places to stay in Missoula as it offers a great view of the city, the mountains, and the Clark Fork River. The guests are served a free complimentary breakfast. You can either relax on the sun terrace that the property offers, or you can go ahead and partake in many recreational activities that are available near your accommodation.
This upscale hotel is located a short walk away from the Montana Museum of Art and Culture. The property has 171 guestrooms, and they provide a view of the mountains, city, and the pool, so you can sit back and cherish this breathtaking sight from your balcony.
DoubleTree is the perfect place for those traveling to Missoula by air as the hotel provides a free airport shuttle service. The building also has a fitness center, bar, lounge, and pool. To top it off, this family-friendly facility offers free stays for children and provides some fun activities.
There is a 24-hour steak and seafood restaurant on-site, so you can enjoy your meal while sitting on the deck overlooking the Clark Fork River. The property is also pet-friendly, so don't worry about having to leave your furry friend back at home. The hotel staff will warmly welcome you as well as your pet.
To enhance your unique experience in Missoula, you can always rest at Red Lion Inn & Suites where you will get exceptional treatment and services. When you lay down on their comfy beds after a long day of enjoying outdoor activities, we assure you that you will fall into a deep and comfortable slumber soon enough.
The day at Red Lion begins with being served with complimentary breakfast, and then you can relax by the pool or take full advantage of the free high-speed Wi-Fi service available. A fishing pond, tennis court, biking trails, and walking pathways are all accessible in the Riverfront Park near the building. Historic Downtown, art galleries, malls, golf courses, skiing resorts, and hiking trails are the nearby attention-grabbing tourist attractions. So, make your reservations next time you plan to visit the area!
Final Thoughts
Whether you are visiting Missoula on a business trip or are there for a getaway from work, you deserve to experience everything Missoula has to offer to the fullest! And because of that, you shouldn't ever compromise on your comfort, but comfy lodging facilities don't have to be boring either. And that is why to make your trip to Missoula a memorable one, make the right decision of stopping over at one of the unique places to stay in Missoula that we have mentioned above.
Related Articles