Woods Bay is a census-designated place in Montana's Lake County. It sits along the eastern shore of Flathead Lake's top end and is also known as a state recreation area.
In fact anywhere close to the water is ideal for recreation, not least of all due to the fact that Flathead Lake is the biggest body of natural freshwater between the Mississippi River and the Pacific Ocean.
The small Woods Bay community is in a fine location bordered 14 miles to the north by Bigfork, Kalispell is within 20 miles, and Highway 35, which runs straight through the community, also heads in a southern direction to Polson, which is less than 30 miles away.
It goes without saying that recreation—particularly the water-based variety—is virtually unlimited in the region of the lake and the small community of less than 1000.
Fishing, boating, windsurfing, and swimming are some of the common activities that attract people to the area, although the Woods Bay Recreation Area is really only for day use.
A boat ramp and dock can be accessed at the site, as can restrooms and trailer access up to 30 feet. As the area is close to Bigfork it is also easy to find various shops, restaurants, and other amenities in the local vicinity.
Woods Bay is only a small town but it is still home to a handful of shops and restaurants.
The Top 3 Hotels in Woods Bay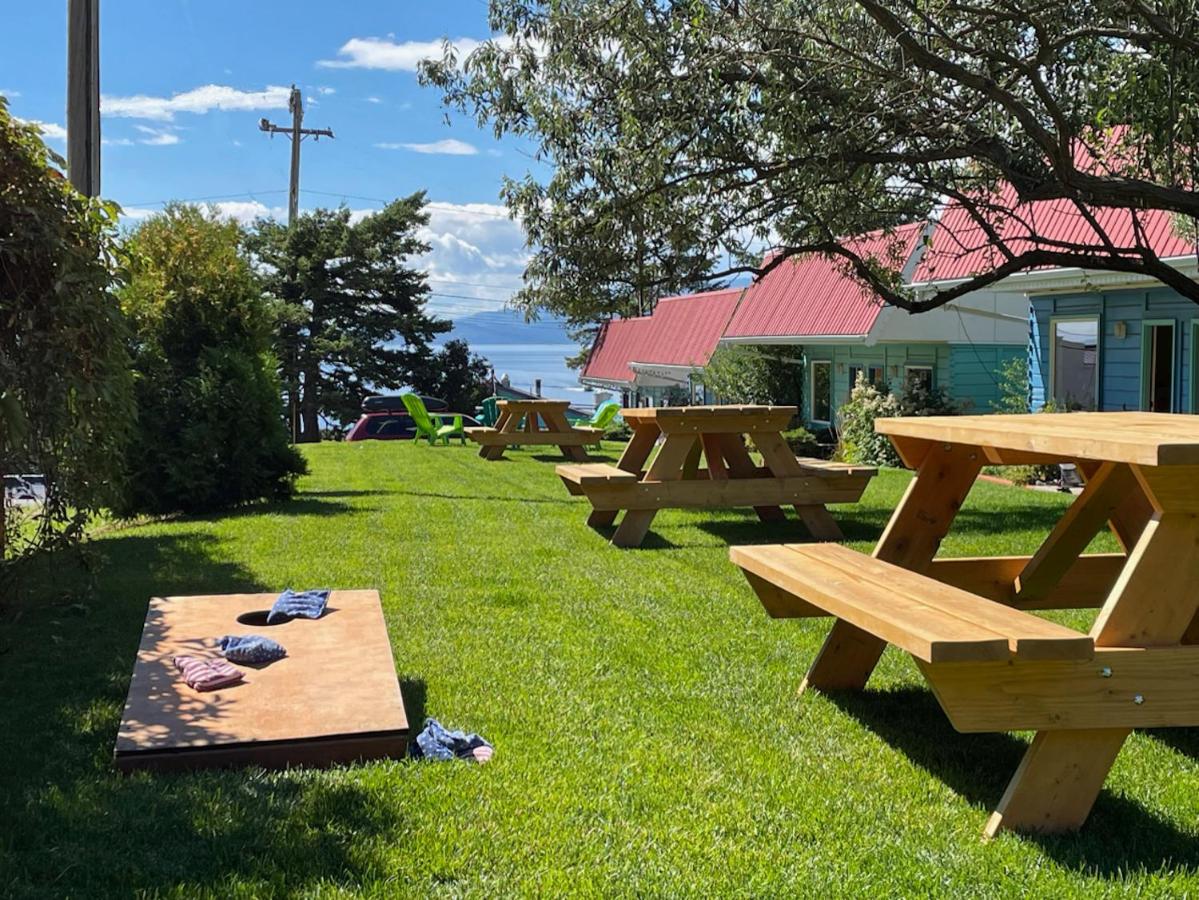 BEST OVERALL
Beach
Golf Course
Horse Riding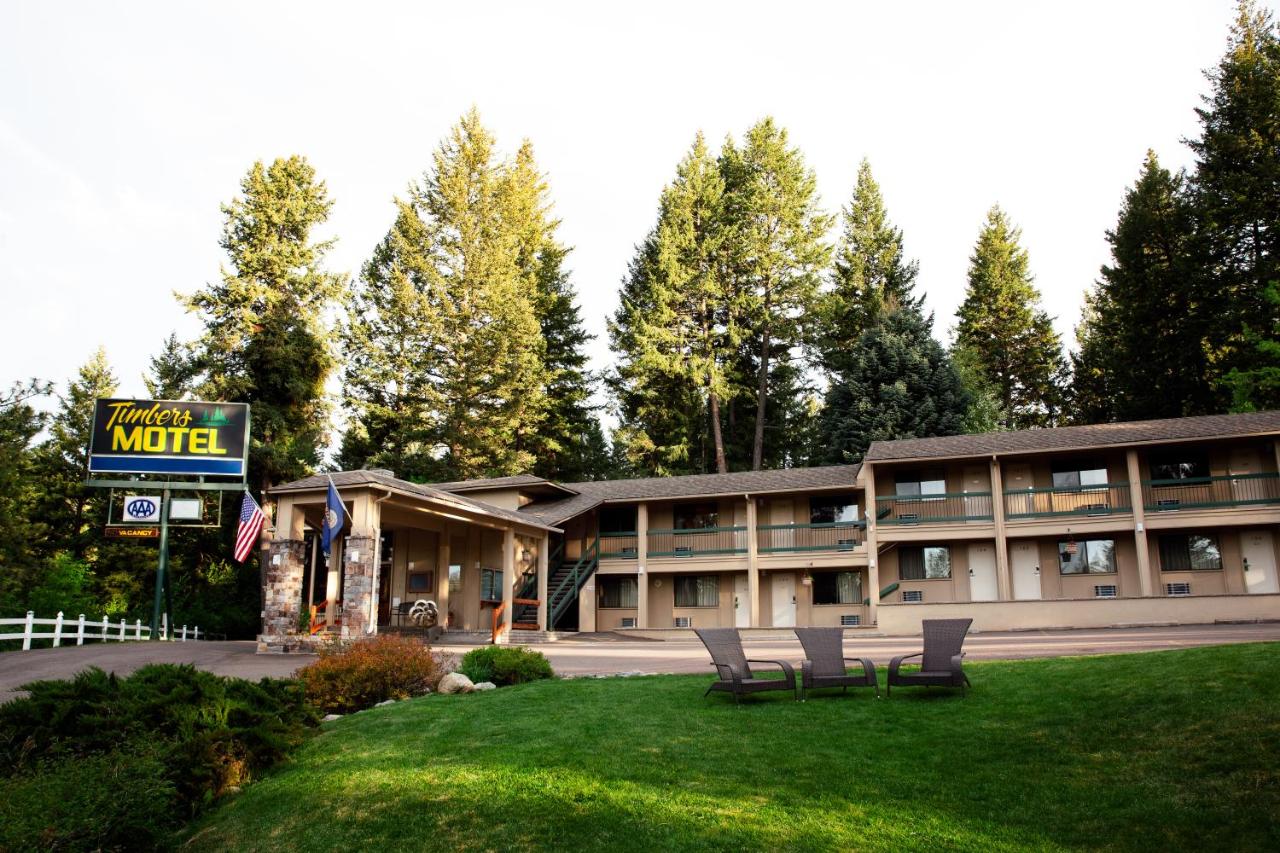 BEST BUDGET HOTEL
Dining Area
Swimming Pool
Pets Allowed
Main Attractions in Woods Bay
It's all scenery and lakes in Woods Bay for the majority of visitors, and thankfully the area does have a fair few local amenities, but many visitors to the region love the rustic feel of a few nearby haunts along with some of the more modern attractions.
Aside from that, the very accommodating Bigfork is 20 minutes away.
The Raven is a popular spot for dining and drinks. It is a mostly open-air tavern with spectacular views of the lake and reportedly some of the best food going in the area.
The Flathead Brewing Company is also nearby if you fancy dropping by to sample a few of their wares or even fill a growler with your favorite beer.
Recreation Activities in Woods Bay
The whole region of the lake is a fantastic area for recreation of all types and particularly water-based activities.
Flathead Lake is home to various state park facilities which have their own campgrounds and recreation options, with the nearest one along from Woods Bay being the Wayfarer's State Park.
Hiking
The Beardance Trail in the Flathead National Forest is a 6.7-mile out & back trail that is reported as a moderately challenging route.
The trail is a multi-purpose route and is also used for birding and mountain biking. The best times to experience this trail are from March through October, and dogs are permitted, even being allowed off-leash in some areas.
As you head higher up this trail you'll find untouched woods which are very scenic along with clear views of Flathead Lake.
The Flathead Lake Interpretive Trail is a short half-mile loop that is nevertheless steep in some sections. The trail does provide some amazing views of the lake which is the main reason most visitors come to the area.
Fishing
There is a fishing access site at Woods Bay which allows you an easy gateway to get fishing in this scenic little corner of the lake.
Aside from that if you want to go a bit farther around the water check out the full Flathead Lake Fishing Guide HERE.
Camping
Woods Bay Resort near Bigfork offers a few full hook-up, back-in RV sites adjacent to the cabins off Highway 35 close to Flathead Lake's shores.
The Outback Montana RV Park and Campground is a facility somewhere between Woods Bay and Bigfork.
The facility offers electricity hook-ups by way of 20, 30, or 50-amp available at some sites according to season, and water and sewer services are available at some sites.
This place is literally a stone's throw from Flathead Lake which is within walking distance and has access to a few boat launches.
The Woods Bay Marina and RV Park is a 20-site facility located in Bigfork that offers full hookup RV sites. The facility is located on a hillside that overlooks a private marina on Woods Bay, Flathead Lake. The park caters to guests on a seasonal basis.
Accommodation – Hotels and Lodging
You can find some interesting vacation rentals like the one below if you are interested but if you are looking for anything more deluxe, the full-service hotels with all the amenities are likely to be down the road in Bigfork.
Special Events in or near Woods Bay
You can also check out other events in the Flathead region throughout the year HERE.
Activities and other Points of Interest near Woods Bay
Forests/State/National Parks/Wilderness Areas
Museums/Historic Items
Nearby Towns/Cities
Related Articles