Three Forks, Montana is in Gallatin County and is the birthplace of the Missouri River.
Three Forks get its name from being geographically located at the convergence of the Jefferson, Madison, and Gallatin rivers. These three rivers form the Missouri River – the longest single river in North America.
On July 28, 1805, Lewis, Clark, and Sacajawea passed through the Three Forks area and named the Missouri River.
There is evidence of Lewis and Clark's adventure throughout the town, with parks, hotels, and bars bearing the name of this incredible expedition. A memorial statue of Sacajawea stands in a park off Main Street.
Read more about the history of Three Forks.
The city of Three Forks began in 1908 with 600 residents; today, just under 2,000 residents occupy the area. The warmest months of the year are July and August, with highs around 85°. The coldest months of the year are December and January, with highs around 35°.
If you plan a trip to Three Forks, find out where to stay and places to explore!
The Top 3 Hotels in Three Forks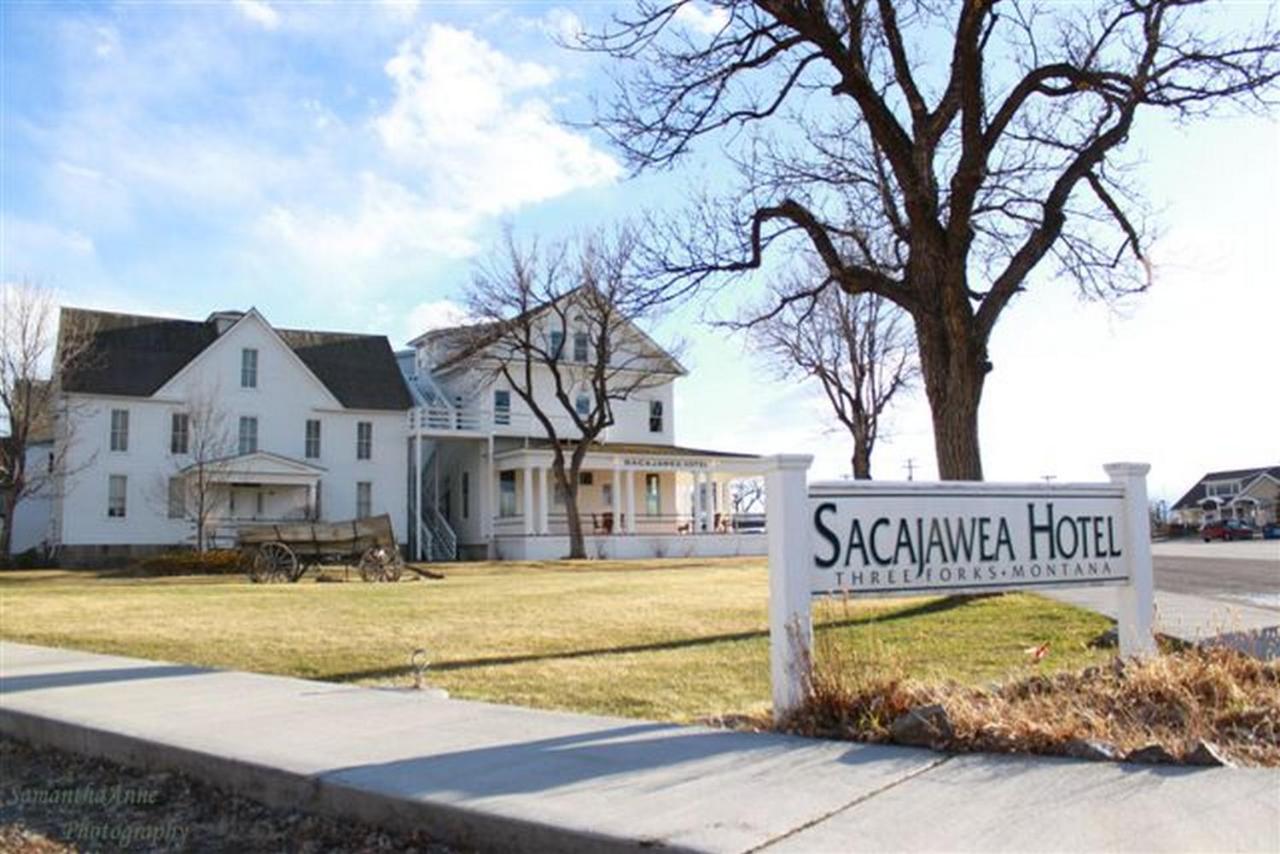 BEST FOR COUPLES
ATM on Site
Bar
Restaurant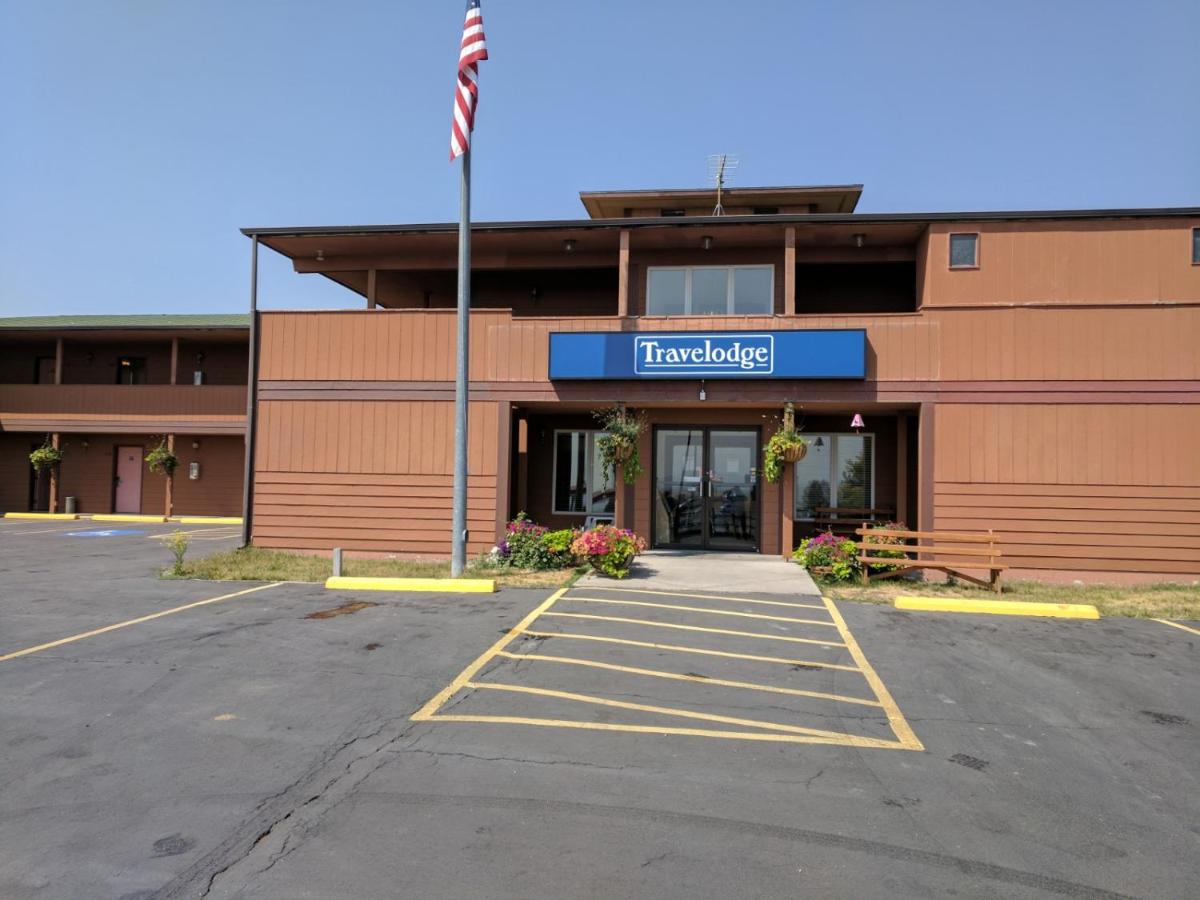 BEST BUDGET HOTEL
Pets Allowed
Free WiFi
Air Conditioning
BEST OVERALL
Business Centre
Snack Bar
Sun Terrace
Main Attractions
Shopping
Three Forks attracts tourists due to its rich history; most shops offer gifts and souvenirs.
Three Forks Market and RV Park – A nice little spot to park your RV and stock up on essentials. Whether you only need a couple of things or have a complete grocery list, the Three Forks market will have everything you need.
Try their delicious smoked meats!
Rusty Bucket Antiques – This small antique store contains treasures and things you didn't know you needed. Stop in and find something fun and unique to take home.
Legacy Trading – Legacy Trading is a shop that sells eclectic handmade items from local artisans. This store is the best place to find Montana-made products and collectibles.
Three Forks Floral – This flower shop sells beautiful floral arrangements and home decor every season. Stop in during December and find Christmas decorations and poinsettias; stop by during summer and find orchids and Independence Day items.
Book Therapy and Moore – Find books old and new in this shop. Grab a book and sip on some coffee or browse through their local art collections and handmade jewelry.
Historic Sites and Landmarks
There is no shortage of historical areas to explore in Three Forks. Check out these unique landmarks and sites of historical significance.
Headwaters Heritage Museum – This free small-town museum features a collection of pioneer artifacts, including rooms showcasing everyday life. Learn about the history of Three Forks by dedicated and knowledgeable staff. Make sure you have at least an hour to spare.
Sacajawea Statue and Historic Marker – Visit the Sacajawea statue and plaque erected in her memory as one of the most remarkable American women. Take a photo with the figure and read about her life.
Headwaters Railroad and Trident Heritage Center – Visit this small museum that features a full-size railroad caboose! You can find them down the street from the Sacajawea hotel.
Start of the Missouri River – Walk the same areas as the Lewis and Clark expedition. Take pictures and enjoy the scenery of this historic site.
Bleu Horses – On a hillside off Highway 287, just north of Three Forks, you will find the Bleu Horses. Seemingly natural, these 39 horse sculptures resemble the real thing.
Artist Jim Dolan created these sculptures to give back to Montana, whose residents have always supported his art.
Old Madison Valley School House – Located on Buffalo Jump Road, stands a schoolhouse built by a local rancher in 1890. Visiting the schoolhouse is an excellent photo opportunity and a great way to brush up on local history.
Also, Check out Jim's Horn House!
Parks
Three Forks provides beautiful state parks and casual, family parks. Check out these top-rated parks in the area!
Lewis and Clark Caverns State Park – This historical park is on 3,000 acres and is open year-round. Most trails are on steep inclines, so bring comfortable shoes and water! Check out the limestone caverns and have a picnic lunch.
David Delaittre Memorial Park – Visit this beautiful memorial for Trooper David Delaittre, who died tragically while on duty. The site features a police car that always has its lights on.
Missouri Headwaters State Park – This public recreation area is at the start of the Missouri River. It is a beautiful historical area where you can enjoy many activities such as hiking, fishing, hunting, camping, and kayaking.
Madison Buffalo Jump State Park – This state park has breathtaking views, easy hiking trails, and great picnic spots.
Three Forks Ponds – Take a trip to this refreshing pond and swim! Take your boat out in the water and fish or just enjoy the scenery.
Taylor Park – This is a sizeable open-space park featuring three playgrounds, an ice skating rink, walking trails, and places to BBQ.
Ling Rock – Ferry Crossing Headwaters State Park – Ling Rock is an excellent place to spend the afternoon hiking, swimming, and picnicking. Get out and stretch your legs at this beautiful state park if you are just passing through.
Nightlife
Are you looking for a spot to unwind and order a drink? Visit these bars, clubs, and casinos in Three Forks.
Frontier Club – Frontier Club is a small-town bar serving cold beer and delicious burgers. Hang out with friends and play pool!
Town Club – A quiet, friendly bar serving cold drinks in the heart of Three Forks.
Plaza Bar and Casino – This laid-back bar and casino serve up affordable drinks and lots of fun! Sit on the back patio next to the fire pit, chat with friends, or play poker and darts.
They also have a karaoke machine that livens up the atmosphere.
Sacajawea Bar – Connected to the hotel, Sacajawea bar offers fine dining in a sports bar setting. Stop by their open mic night and have a three-course meal! It's a nice place to grab some drinks, eat delicious food, and hang out with friends.
Lucky Lil's Casino – Lucky Lil's is right off HWY 287 next to the gas station. They have over 20 slot machines to choose from; stop in for a game and a drink!
Jackpot Casino – Jackpot is right across the street from Sacajawea Hotel and bar. It's connected to a Chinese restaurant, a great place to grab lunch and play some slots.
Recreation Activities
The landscape around Three Forks provides breathtaking views and plenty of outdoor recreation.
Horseback riding
Yellowstone Horse and Mule offer horseback riding lessons in Gallatin County. If you are comfortable riding horses, they provide guided day trips or overnight trips.
Sky diving
Dzone Skydiving is at the Three Forks airport. Experience the beauty of Three Forks while free-falling over the Bridger Range. For newcomers, they provide tandem falls with highly trained professionals.
Hiking
There are at least ten different spots within the Three Forks area for hiking. There are many easy to intermediate hiking trails in Headwaters State Park, Buffalo Jump State Park, and Ling Rock.
Try out Copper City Trailhead for a moderate hike or Fort Rock Trail inside Headwaters State Park for a leisurely walk.
Golfing
Headwaters Golf Course is a favorite for locals due to its challenging 9-hole course. Water surrounds the course, with snow-capped peaks in the distance. The scenery alone is worth booking a game.
Fishing
The Missouri River provides the best fly-fishing in Montana. Bring your canoe and paddle on the water, or float on a raft. Go to Headwaters State Park, where you have hundreds of miles of water to fish.
Camping
Camping is a favorite pastime for local Montana residents, and there are plenty of campsites to choose from in Three Forks.
Three Forks KOA provides RV parking and well-kept campgrounds. It's an excellent base camp for when you want to go exploring other parts of the city.
Missouri Headwaters Campground has everything you could want in a campground and more! You can even rent a tipi and sleep under the stars where Lewis and Clark traveled.
Accommodation
View this post on Instagram
Do you need somewhere to stay while visiting Three Forks? Book a room at the best hotels in the city!
Special Events

Are you planning a trip to Three Forks? Find out what special events will be available during your visit!
Activities Near Three Forks, Montana
There are plenty of cities and towns a short drive from Three Forks. Plan a day trip, take in the sights, go shopping, and take the kids somewhere fun!
Cities & Towns
Casinos
Shopping Malls
Family Fun
Related Articles
Latest in Three Forks
There is nothing better than an open road under a big sky, and there is no…
Jefferson River is an affluent of the Missouri River that flows primarily through Montana. Starting near…
Central Montana's Three Forks is spilling over with American history and small town charm, making it…