Sheridan, Montana is a small town that offers visitors a unique look at traditional western living.
The town has a population of just under 1,000 people and spreads out over a wide area, making it the perfect place to get away from the hustle and bustle of city life. Sheridan is located close to some of Montana's most popular tourist destinations.
There are plenty of things to see and do in Sheridan, so be sure to add it to your list of must-visit places on your next trip to Montana!
When you visit Sheridan, you immediately feel the sense of history that pervades the town. Founded in the late 19th century, the town is nestled in the Ruby River Valley, surrounded by seven majestic mountain ranges. This beautiful setting has long been a draw for settlers and travelers alike.
Today, Sheridan remains a place where the past is present, and visitors can enjoy a taste of old-fashioned Montana hospitality. While enjoying all that Sheridan has to offer, be sure to take some time to explore its rich history.
From its early days to its more recent role as a hub for outdoor enthusiasts, Sheridan has always been a special place. So come and experience it for yourself!
The Best Hotels in Sheridan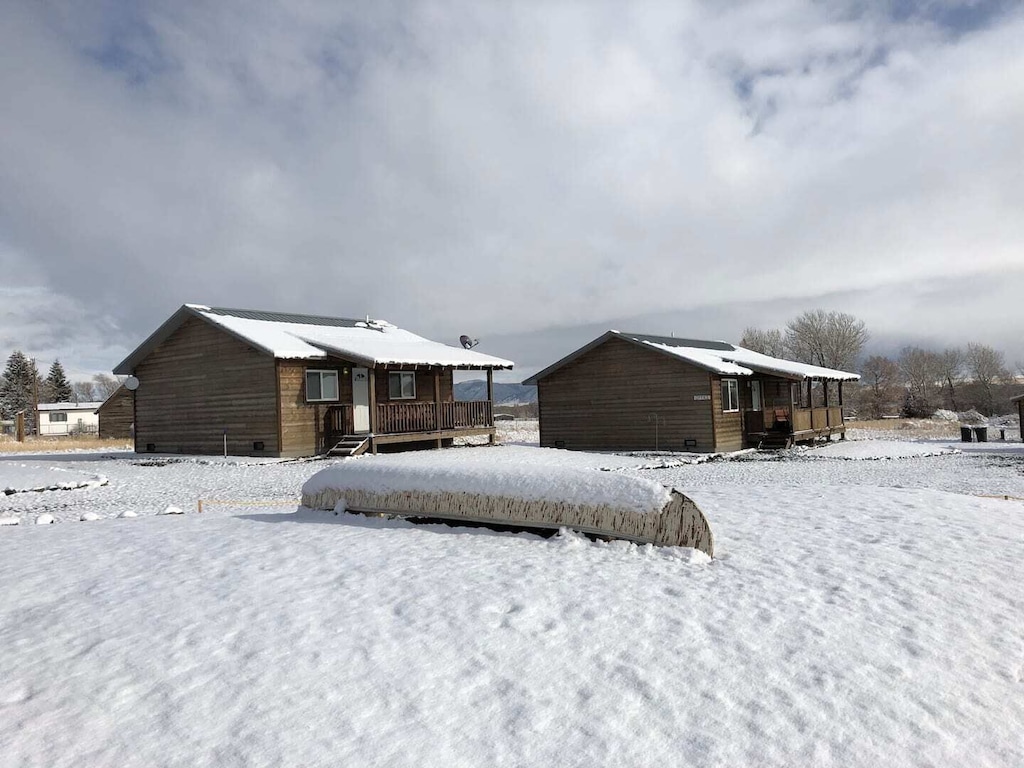 BEST OVERALL
Ice Fishing
Pets Allowed
Jefferson River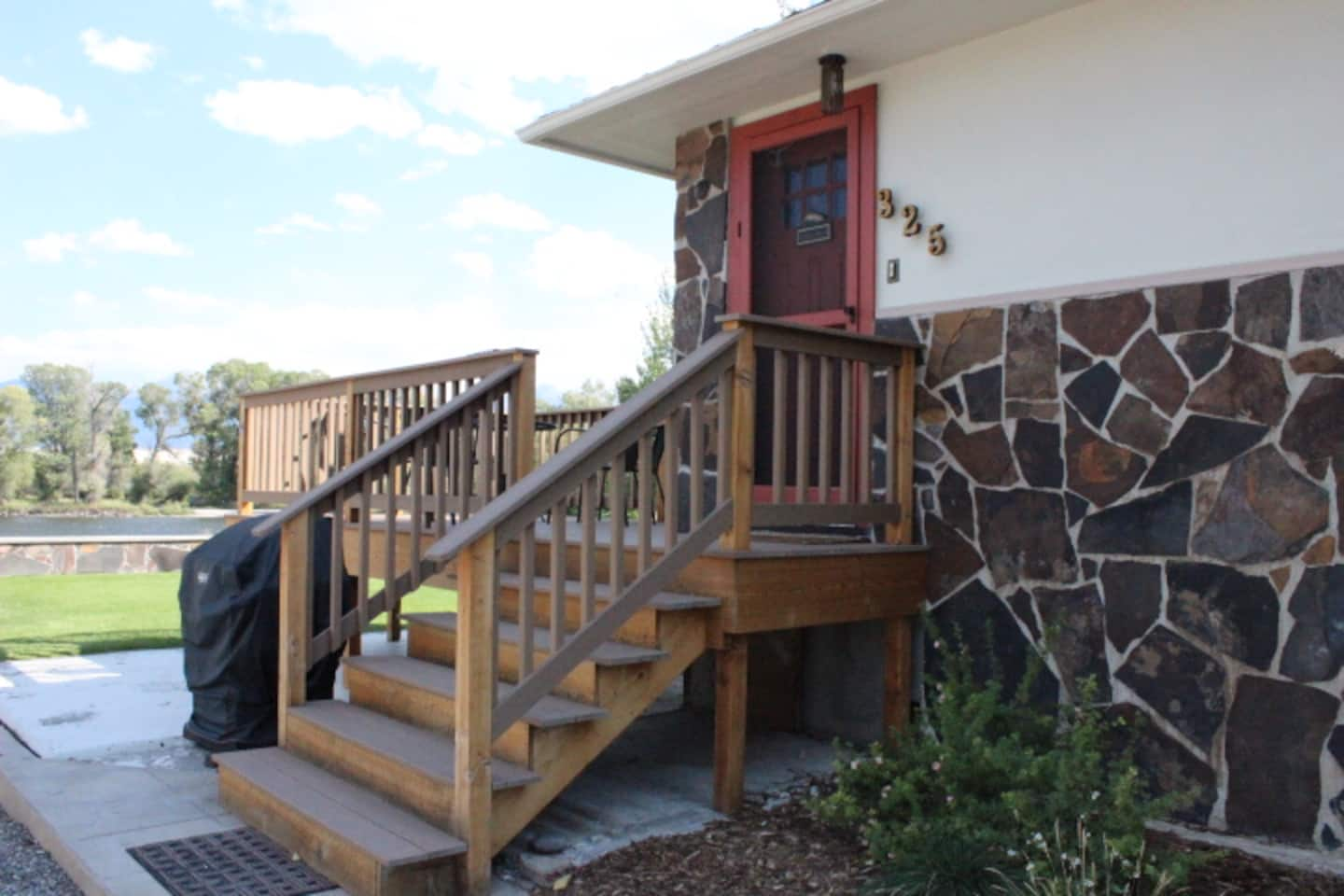 BEST FOR SHERIDAN
Waterfront
Free WiFi
Dedicated Workspace
Main Attractions in Sheridan, Montana
Sheridan is a small town with a lot to see. For history buffs, a nearby ghost town and museum make it a great place to learn about the history of the area.
The town is also home to a number of shops and restaurants, so there's plenty to keep you occupied. Whether you're looking for a quiet place to relax or an exciting place to explore, Sheridan is definitely worth a visit.
J Spencer Watkins Museum
If you find yourself in the area, you'll want to make a stop at the J Spencer Watkins Museum.
This unique museum houses an incredible collection of taxidermied animals, all preserved expertly. What makes the museum even more special is that it's free to visit, so there's no excuse not to drop in.
The staff is also extremely knowledgeable and friendly, so don't hesitate to ask them any questions about the exhibits.
Whether you're a fan of taxidermy or just looking for something out of the ordinary, the J Spencer Watkins Museum is definitely worth a visit.
Alder Gulch Ghost Town
Alder Gulch is a ghost town in southwestern Montana that was once a thriving placer gold mining camp. It is now a popular tourist destination for those interested in American history and the Old West.
The town got its start in 1863 when a group of prospectors discovered gold in the Alder Gulch area. Within a few months, more than 10,000 people had arrived in the camp, and it became one of the largest settlements in the Montana Territory.
Today, Alder Gulch is home to only a few residents, many of whom are involved in tourism or ranching. Visitors can explore the old townsite, visit the cemetery, and even pan for gold.
While Alder Gulch may be quiet now, it still has the power to transport visitors back in time to the days of the Old West.
Alder Gulch Short Line Rail Tour
The Alder Gulch Short Line Rail Tour is a must-see for anyone interested in the history of the American West.
This tour of this stunning historic site features a number of beautifully restored buildings, giving visitors a glimpse into the lives of the settlers who once called this place home.
The tour also provides a great look at the region's natural beauty, with stunning views of the mountains and valleys.
Whether you're a history buff or just looking for a unique travel experience, the Alder Gulch Short Line Rail Tour is sure to impress.
Recreation Activities in Sheridan, Montana
Looking for a place to get away from it all and enjoy some time in nature? Then look no further than Sheridan, Montana.
This beautiful town is nestled near 7 mountain ranges and offers a wide range of outdoor recreation activities. In the summer, hike to your heart's content on one of the many trails in the area. Or go camping and spend a few nights under the stars.
If you prefer outdoor activities on the water, then head to one of the many lakes or rivers in the area for some fishing.
Whatever your pleasure, Sheridan has something for everyone. So come on out and enjoy all that this great town has to offer.
Hiking
Hiking is a great way to get some exercise and enjoy the outdoors, and Sheridan, Montana has no shortage of options when it comes to trails. Whether you're a beginner or an experienced hiker, there's a trail for you.
Because Sheridan is located within the Ruby River Valley, you'll be treated to some stunning scenery along the way. So grab your hiking boots and explore all that Sheridan has to offer.
Camping
There are few things more pleasant than waking up in the great outdoors, breathing in the fresh air, and simply enjoying the stunning natural beauty that surrounds you.
If you're looking for an unforgettable camping experience, Sheridan is the perfect place to pitch your tent. The Mill Creek Campground is a popular destination for campers, offering stunning views of the river and easy access to hiking trails.
But no matter where you choose to camp in Sheridan, you're sure to be blown away by the sheer beauty of this special place. So pack your bags, grab your tent, and head to Sheridan for an unforgettable camping adventure.
Fishing
Sheridan is a fisherman's paradise. Anglers of all experience levels can enjoy the many fishing spots around the city. Alder Bridge is very popular with anglers, as it offers great access to the Ruby River.
The river is teeming with fish, and the scenery is simply beautiful. If you're looking for a more challenging fishing experience, consider hiking up into the lakes and streams in the area.
No matter where you go fishing in Sheridan, you're sure to have a great time surrounded by nature.
Accommodations
Although it is a small town, Sheridan offers a variety of accommodation options to suit any traveler's needs. There are several hotels in town, as well as campsites and cabins for those who prefer to be closer to nature.
No matter what your budget or preferences, you will be able to find a comfortable place to stay in Sheridan. And with its stunning mountain views and friendly locals, you may just find yourself wanting to extend your stay.
Special Events
If you're looking for things to see and do in Sheridan, you won't be disappointed. This charming town offers a little something for everyone.
From art and history buffs to outdoor enthusiasts, there's something to suit every taste. And with a variety of special events throughout the year, there's always something new to experience.
Activities Near Sheridan
This picturesque town has something for everyone, from outdoor recreation to museums and historic ghost towns.
Visitors can enjoy hiking and camping in the nearby mountains, fishing in one of the many pristine lakes, or simply exploring the town's many shops and restaurants.
Recreation
Museums and Attractions
Parks
Related Articles