Lima is a small town in Beaverhead County. The town is rather rural, with a population of about 212. Despite its small size, however, there are still fun activities to do in and around town as Lima is near the outdoors.
A fun fact about the town also is that they were awarded Montana's best-tasting water in 2022.
The town was founded in 1880 as a Union Pacific Railroad Service Center. Lima has been through a number of name changes in its history.
Originally called Allerdice, the name was later changed to Spring Hill and finally Lima. The community got its final name from the city Lima in Ohio, due to it being the original home of an early settler.
The town once peaked at 2,000 people living there, but today has a much smaller population.
Today guests can still enjoy Lima through various outdoor activities that surround the town. Lima is close to the Beaverhead-Deerlodge National Forest and the Red Rocks National Wildlife Refuge, making it a perfect place for hikers and those into the outdoors.
There are a variety of fun recreational activities to do close by the town, including hunting, fishing, hiking, camping, and more.
The town is also known for being a great place to stop for hikers and bikers traversing the Continental Divide Trail due to the famous Mountain View Motel, which is famous for its hospitality.
The Best Hotels in Lima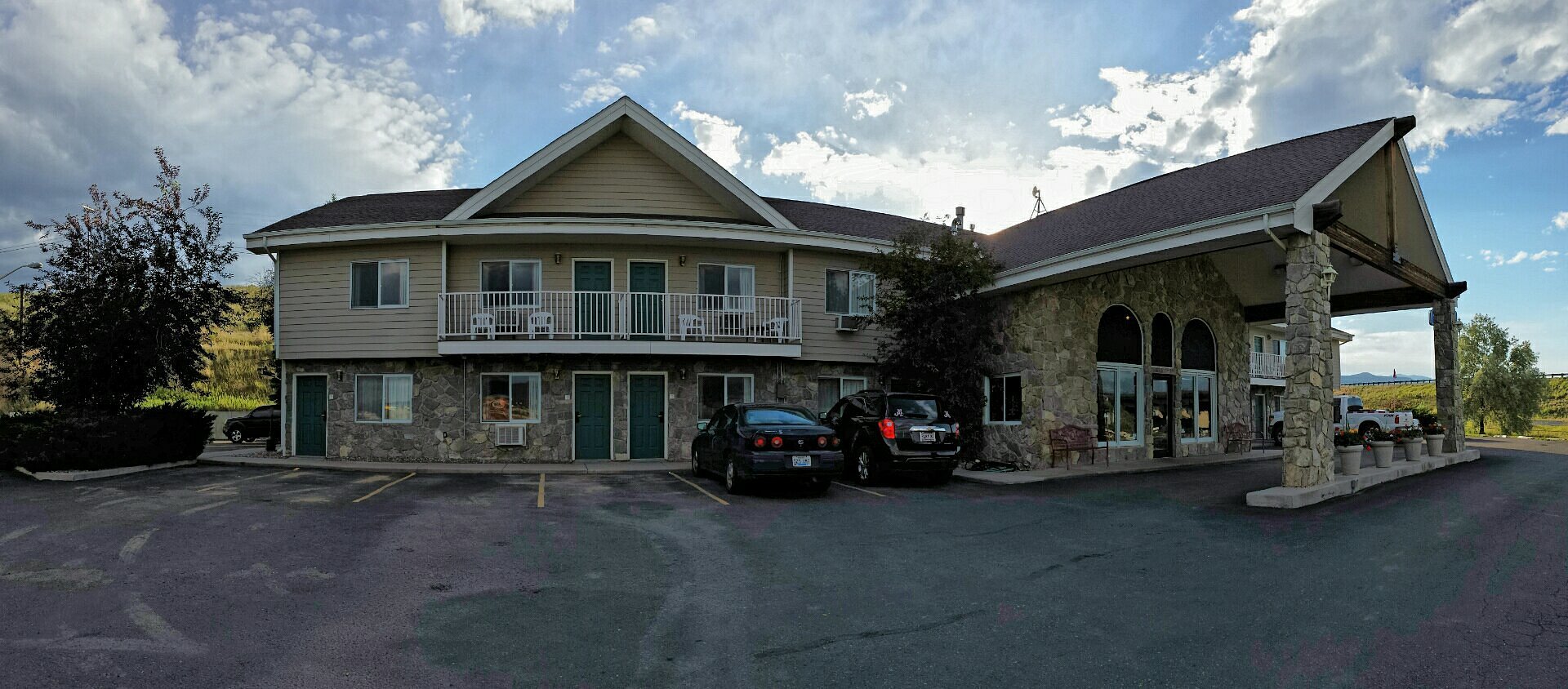 BEST BUDGET HOTEL
Walking Distance Restaurant
Non-Smoking Rooms
Pets Allowed
Cultural and Historic Points in Lima, Montana
Thanks to being a railroad town, Lima has a variety of interesting historic buildings and cultural points. There are historic churches, businesses, schools, and more that you can find well walking around Lima.
The Bailey Building is one of the historic buildings you can find in the town. Built in the 1800s, it is a two-story building located at 117 Main Street in Lima, Montana.
It was used by E.A. Bailey and Sons as a mercantile in its history. Because of its rustic look and sturdy architecture, the building was sometimes called the "Lima Skyscraper".
There is also a Later Day Saints church that was built in the 1960s. This church has a contemporary style that stands out from the other historic buildings in Lima. The church can be found at 31 S Harrison St, in Lima, Montana.
Another historic building that may be of interest to visitors is the Lima School which can be found at 1 N Harrison St, in Lima, Montana. This school was started in the early 20th century as a two-story brick house.
Today the school has expanded and is the main place Lima children can get an education. The school even has a community swimming pool. Interestingly enough, the school also raises the beef on campus for the school lunch program.
Recreational Activities and Things to Do
There are plenty of fun things to do nearby in Lima, Montana. The town may be small, but it's near the outdoors and there are a few good restaurants in town that guests can enjoy.
Activities such as fishing, hiking, bird watching, and more are popular to do well staying in or near Lima.
Red Rock Lake National Wildlife Refuge
Red Rock Lake National Wildlife Refuge is near Lima and is the largest wetland complex in the Greater Yellowstone ecosystem.
This is a great place for hiking and wildlife watching. Species found here include songbirds, waterfowl birds, white-tailed deer, grizzly bears, and black bears.
In addition to hiking and wildlife watching, visitors can also enjoy the lakes via non-motorized vehicles such as kayaks. Camping is also available here.
Beaverhead-Deerlodge National Forest
Beaverhead-Deerlodge National Forest is a great place to visit if you enjoy hiking and/or camping. There are a variety of hiking trails to visit and there are plenty of scenic views within the areas.
There are 50 campsites available to reserve for those looking to stay a night or two. You can also even reserve a cabin instead to stay in. This is a great place to go fishing or hunting as well.
The Peat Steakhouse
The Peat Steakhouse is perhaps one of the most famous places in Lima. This restaurant allows you to cook your own steak on a big grill the restaurant has. There is also a bar you can get a drink or two at.
Accommodations
Special Events
Lima has fewer events being a small town, however, The Peat Steakhouse does host a few small ones during the year. Notably, they typically hold a Fourth of July celebration that visitors can enjoy.
You can check their Facebook for information on the events they hold.
Activities near Lima, Montana
Forests/Wilderness Areas
Clark Canyon Reservoir
Maverick Mountain
Museums
Cities/Towns
Further Reading