Situated in the Tobacco Plains and originally home to the Kootenai Indians, Eureka is a shining, undiscovered gem in Northwestern Montana.
When early explorers found local Indians growing a native strain of tobacco, they gave the area its ultimate moniker: the Tobacco Plains.
Only 9 miles south of the US-Canada border, Eureka was one of the last rural Montana areas to be developed in the early 1880s. A self-proclaimed "small town with a big heart," Eureka is surrounded by the Kootenai National Forest, creating a vibrant atmosphere of appreciation for outdoor activities.
Whether you like hiking, fishing, or forging your own new paths, read on to learn more about beautiful Eureka.
The Best Hotels in Eureka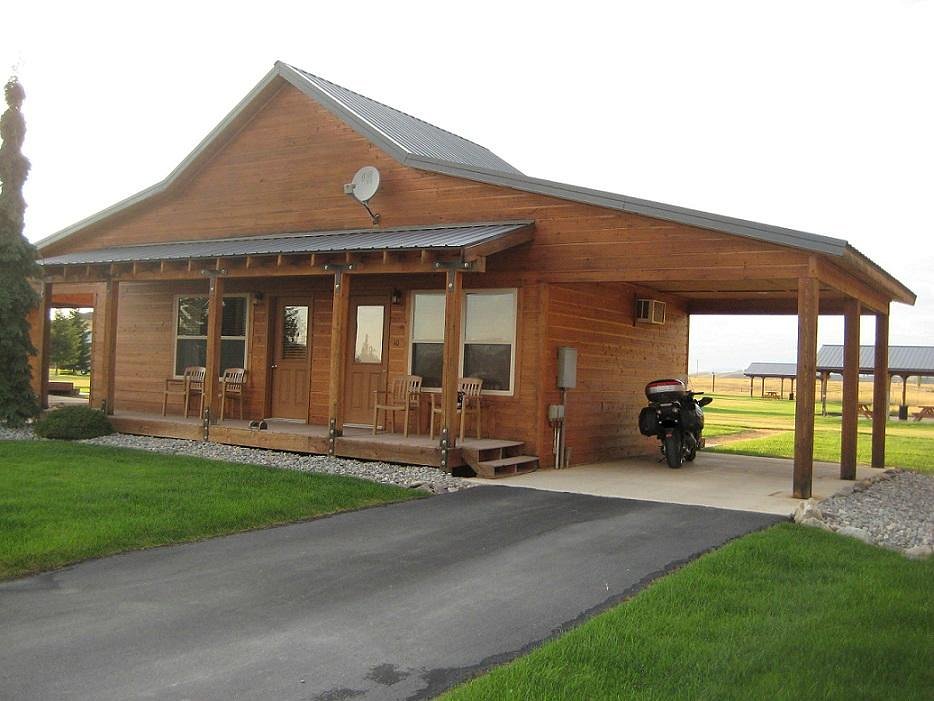 BEST FOR FAMILIES
Table tennis
Meeting Rooms
Billiards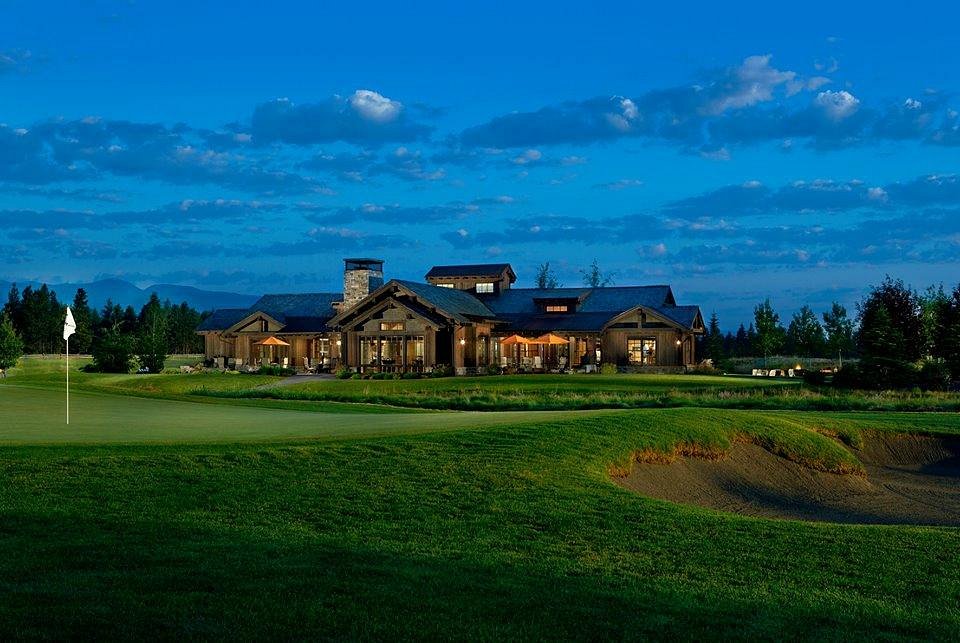 BEST OVERALL
Pool
Private Beach
Children Activities
Main Attractions
Historical Village
Rather than being a one-stop museum, the Historical Village is a collection of ten buildings and artifacts that provide depth and understanding into 1880s frontier life.
Walk through the grounds and you may discover an old general store, schoolhouse, church – even two log cabins complete with furnishings and artifacts.
And, since the old general store has been repurposed as a museum, treat yourself to historical documents and vintage photos of the store and the town.
While the buildings are open to the public from May to September, the outdoor artifacts (a caboose!) remain available all year round. And since you're already outside, be sure to enjoy the native plants' display, a tribute to local medicinal plants used by Native Americans and early frontier folk alike.
Once you're done at the village, head over to Koocanusa Brewery for live music and a flight of local beers.
Eureka River Walk and Trail
For a family-friendly experience, bring your furry friend along for the Eureka River Walk and Trail.
Open year-round, this 2-mile loop river walk started as the longtime dream of local physician Andy Ivy, who desired an accessible nature trail along the Tobacco River.
Large overhanging trees, bird watching, and lakeside benches make this the perfect spot for a picnic or walk (Stroller and wheelchair accessible!). After your stroll, visit the Montana Farmacy and Mercantile shop for souvenirs and snacks.
The Hoodoos
Yes, they have a strange name, but the view is worth it! Northwest of the town center, the Hoodoos are impressive sandstone formations off of Lake Koocanusa.
While they're visible by boat (lucky you if you're on a boat!), this 16 minutes moderately challenging route is ideal for hiking, running, walking, and low attention spans.
McGuire Mountain Trail
In the opposite direction, visit McGuire Mountain Trail, a 2.5 mile hike that follows along beautiful McGuire Creek.
As parking is limited, you'll want to get there early enough to beat the crowd, but this steady incline trail is well-loved for its "off the beaten path" route full of spring and summertime flowering meadows.
Recreation Activities
Sophie Lake & Glen Lake
Only just under 5 miles from Eureka, fishermen will find a variety of fish to baitcast, spin, or fly fish at Sophie Lake and Glen Lake.
Because they're both day-use only sites, you'll want to go spend the night elsewhere for a nighttime fish feast (See Accommodations: Swisher Lake Campground).
The friendly folks of Eureka welcome you back to town for a burger or ribeye at Trapper's Saloon.
Ten Lakes National Scenic Area
Can you keep a secret? Ten Lakes has all the beauty of Glacier National Park – but without the crowds! If you're a serious hiker or backpacker, you'll enjoy this rugged stretch of 89 miles of forests and freshwater lakes.
More than 15,000 acres of remote backcountry await your next adventure, whether you're fishing, camping, or horseback riding.
If you'd like to spend the night in the area, local options include Little and Big Therriaut Campgrounds. And a local tip: if you come in the summertime, be on the lookout for huckleberries to snack on during your hike!
Indian Springs Ranch Golf Course
This 18 hole golf course branches across prairies, over creeks, and down southern flats, offering visitors a relaxed Big Sky Country atmosphere.
Since Indian Springs Ranch Golf Course is also a recreational community, it boasts undisturbed nature, gorgeous views, its own pub, and even nightly accommodation.
If you decide to head back to central Eureka, be sure to visit local favorite Cafe Jax for authentic American dining.
Accommodation
Whether you're in town for the Kootenai National Forest, a wedding, or passing through from Canada, Eureka has a charming, quiet space for you to rest your head at night. Favorites are below:
Riverstone Family Lodge & Cabins – As its name suggests, Riverstone Family Lodge accommodates families and large groups in its 10 cabins – but don't let that deter you if you're traveling alone! Riverstone guests rave about the family-run friendly staff, proximity to lakes, stunning mountain views, cleanliness, and perhaps most importantly, being pet friendly! Only 2 miles from the Canadian border, many transcontinental travelers have deemed this lodging "a pleasant surprise."
Wilderness Club Resort – After a long day on the golf range, Wilderness Club Resort is the perfect place to relax and hit the hay. Surrounded by the Kootenai National Forest, this Rocky Mountain resort features a water park (for kids!), a spa (for adults!), fire pits, horseback riding, and lodging with a capacity for 18 people.
Swisher Lake Campground – Swisher Lake Campground provides a more rustic and serene option after a day of hiking or fishing. Eight miles northwest of the town center, this campground has 4 sites and is popular with local horsemen. Be sure to check out Swisher Lake Trail while you're on the grounds, and dip your feet into Swisher Lake before packing out for your next adventure.
Special Events
Home to the Rendezvous Days and Lincoln County Fair, Eureka has plenty of events to keep you busy when you're not out exploring the natural world – especially in the spring and summertime months.
Or, visit the weekly farmers and crafts market for a nourishing taste of Big Sky Country.
April – Rendezvous Days
June – Tobacco Plains Band (Indigenous celebration)
August – Annual Lincoln County Fair
Wednesdays – Eureka Farmers Market
Activities Near Eureka
Cities
Olney, MT (33 miles)
Stryker, MT (20 miles)
Indian Springs, MT (6 miles)
Trego, MT (17 miles)
Hosmer, Canada (58 miles)
Recreation Activities
Lake Koocanusa (Libby, MT)
Eureka Reservoir (Eureka, MT)
Virginia Hill Trail (Eureka, MT)
Hosmer (Hosmer, Canada)
Three Sisters (Alberta, Canada)
City Parks & Pools
Riverside Park (Camping on a donation basis!)
National and State Parks
Local & Nearby Favorites
Montana Pharmacy & Mercantile Gift Shop
Koocanusa Brewery
Trapper's Saloon
Cafe Jax
Yong's Teriyaki & Sushi Bar
Related Articles: