Denton is an agricultural community in Fergus County, located along Montana Highway 81, north of Stanford. It lies in the heartland of the Judith Basin, about an hour from Dry Wolf Creek.
This town got its initial name, Dent, from two stockmen brothers who owned the land right where the post office was. They later changed it to Denton in 1888 since Dent was considered too short for a town.
According to the 2020 census report, Denton had a population of about 239. A few notable people graced this small community, including Don Koehler, one of the only 24 people worldwide to reach a height of 8 ft.
Denton is among Montana's leading cattle production and dryland farm communities. Visiting or staying in this place will give you a rural feel because of the farms, cattle, and the fact that most residents own their homes.
In December 2021, a wildfire broke out in central Montana, forcing hundreds of Denton's residents to flee their homes. This fire burned 11 homes and destroyed various structures, including the historic grain elevators. The grain elevators were part of why this town came into existence in the first place, so losing them was sad.
The Top 3 Hotels in Denton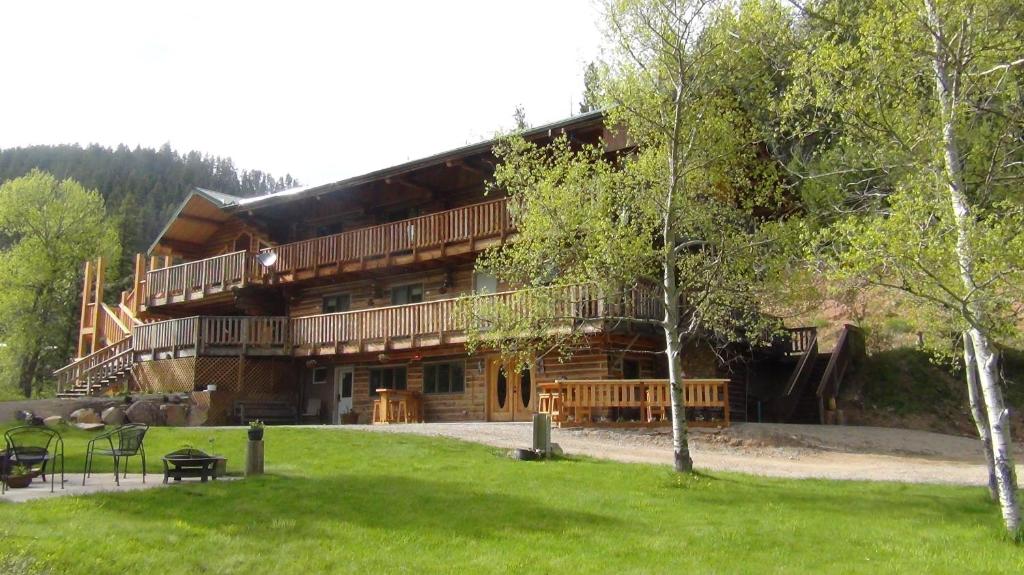 BEST FOR FAMILIES
Pets Allowed
Bar
Tea/Coffee Maker in All Rooms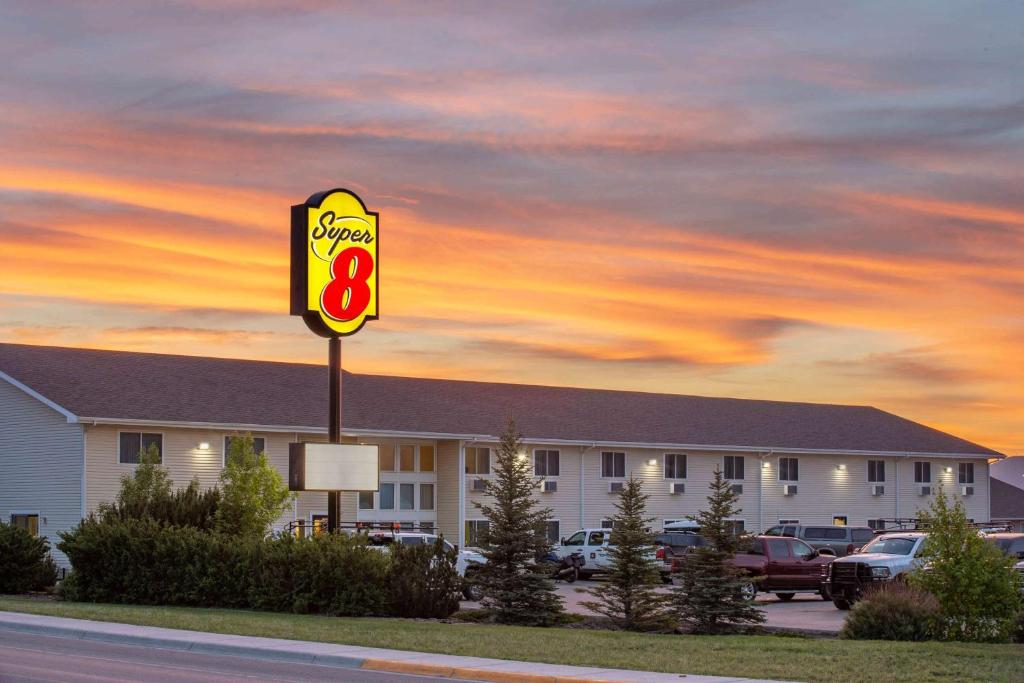 BEST OVERALL
Pets Allowed
Free WiFi
Picnic Area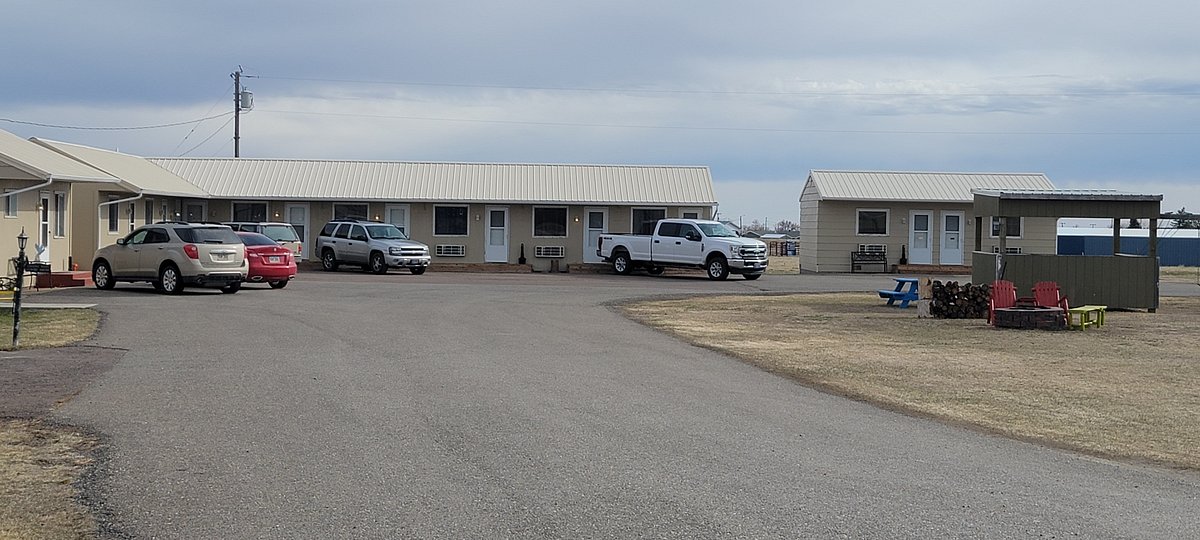 BEST FOR FAMILIES
Kids Stay Free
Pets Allowed
Skiing
Main Attractions
The grain fields around this town are an excellent habitat for birds and game animals, making it perfect for wildlife viewing and hunting. Not to forget the Charlie Russell Chew Choo dinner train that offers dramatic scenery to everyone on board.
Charlie Russell Chew Choo Dinner Train
Denton is the turnaround point for this central Montana's dinner train. It's a three-hour train that starts in Lewistown, offering scenic views as you travel over trestles and through tunnels while enjoying a sumptuous dinner.
The Charlie Russell Chew Choo's coaches consist of 1950s vintage cars. Sitting in these cars, you can enjoy Central Montana's vibrant colors and open-air spaces. En route, you can spot coyotes, deer, eagles, and antelopes
A full course prime rib dinner plus dessert is available. Beer, wine, and local musicians provide entertainment as you travel.
Grain Fields and Coulees
Denton, MT, is a wheat country. Although fire destroyed a wide area of land, some grain fields still exist.
A visit to the area's grain fields and coulee ranches is great for learning wheat farming. Denton farmers will give you an idea of how to cultivate wheat, from the planting season to harvesting.
Popular farms and coulees in Denton include:
Blood Coulee Farm
Pretty Coulee Ranch
Bear Springs Coulee Ranch
Recreation Activities
Denton, Montana isn't only about farm work. This small town gives opportunities for several fun activities, whether you visit alone or with kids.
Below are some of the recreational activities to enjoy in Denton.
Wildlife Viewing
Denton is home to bird species and animals, thanks to the grain fields and coulees around the area.
Antelope, deer, elk, and various bird species are plenty at the Pretty Coulee Ranch.
You can also view mule deer, pheasants, wild turkeys, songbirds, and sharp-tailed grouse at Beckman Wildlife Management Area.
Hunting
Head to Denton if you love hunting. This tiny town has plenty of game, from mule deer to mountain goats.
Hunting opportunities are available in the following areas.
Beckman Wildlife Management Area
Blood Coulee Farm
Coffee Creek Block Management Area
Camping
There are several campgrounds in and around Denton, MT, including:
Judith Guard Station Cabin – This historic camping cabin dates back to the early 1900s.
Denton Campground – Has two full hook-ups with sewer, water, and electricity. Open all year round.
Ackley Lake State Park – Has 26 rustic campsites up for grabs on a first-come, first-serve booking rule.
Photography
Denton landscapes, terrains, grain farms, and coulees are ideal for those who love nature and photography. Take beautiful pictures touring the dry farming lands. Also, your wildlife viewing experience can never be complete without capturing memories.
Fishing
The Judith River, situated 20 minutes from Denton, is home to Brown Trout, Mountain Whitefish, Catfish, Rainbow Trout, and Brook Trout.
Boating
The Ackley Lake State Park allows boating and water activities like swimming and water skiing.
Accommodation
Where should you stay during your Denton visit? Below are ideal accommodation options.
Special Events
Activities Near Denton, Montana
Parks
Museums
Art Stores
Montana Mountain Men Gallery
Broadway Studio And Gallery
Shobe Auction & Realty
Bars
Marv's Pub & Grill
Jim's Waterhole
Libraries
Geraldine Branch Library
Judith Basin County Free Library
Golf Courses
Lakes
Red Shed Lake
Ackley Lake
Kingsbury Lake
Lost Lake
Towns/Cities
Stanford
Moulton
Windham
Moccasin
Square Butte
Christina
Related Articles