Do you want a restorative break from the hustle and bustle of Missoula? Explore nature and history in Clinton, a small town less than 20 minutes outside the city.
Clinton was once a busy lumber and mining town but has become a relaxing spot for fishing, camping, and hiking. While you won't find a ton of shopping, dining, and other mainstream attractions, there are excellent camping and cabin rentals that let you get close to nature.
Find out the best things to do in Clinton to make the most of your stay.
The Best Hotels in Clinton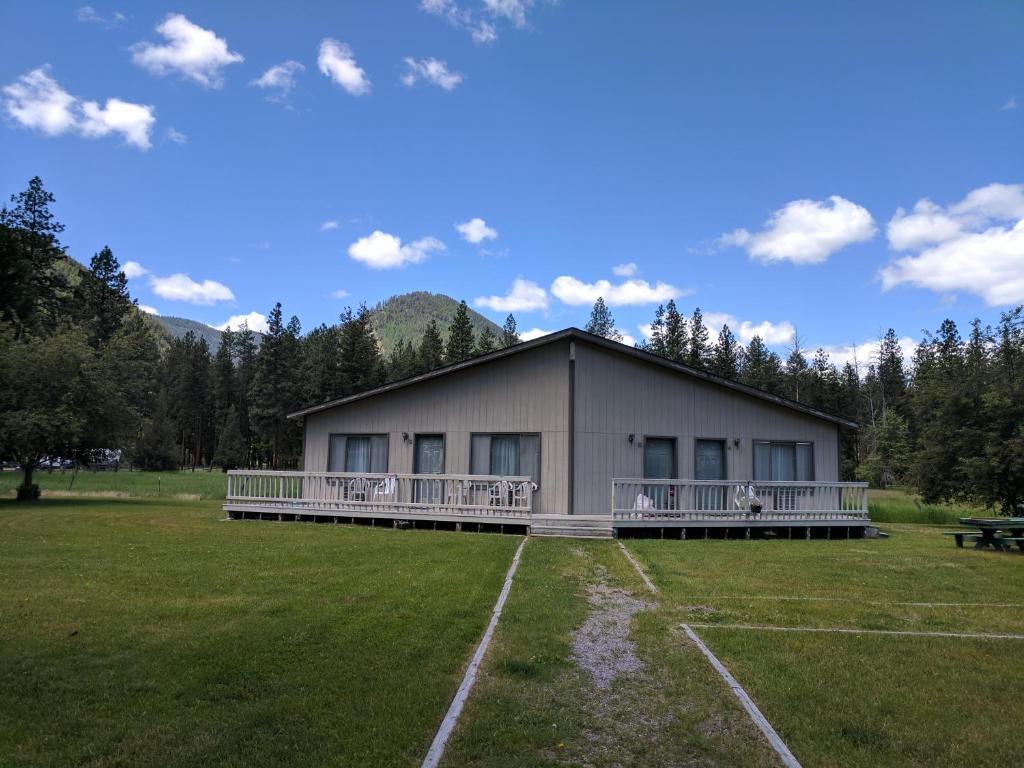 BEST BUDGET HOTEL
Tea/Coffee Maker in All Room
Free WiFi
Pets Allowed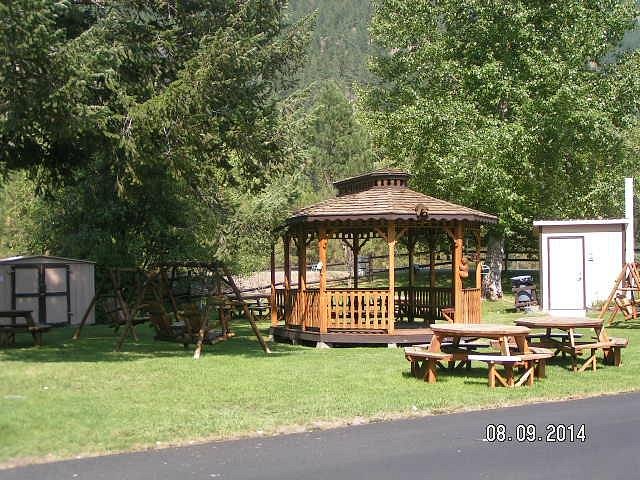 Main Attractions
Explore old west towns, tour a history museum, hike through state parks, and grab a drink at a saloon.
Historical Sites & Landmarks
Garnet Ghost Town is a fun and slightly eerie place close to Clinton. A short drive through the wilderness will bring you to the deserted 100-year-old town.
One thousand families moved to the Garnet Mountains for gold mining and enjoyed a thriving community. Now you and your family can explore the old homes and general stores.
Ekstrom's Stage Station is a restaurant and camping resort constructed with 150-year-old western Montana homesteader cabins and frontier buildings.
Stay in one of the cabins or lodge at the campground; wake up to homemade breakfast, lunch, and dinner (and some delicious baked goods).
Museums
Bonner Milltown History Center is dedicated to keeping the local area and timber heritage alive in this small town museum.
The timber mill is no longer operating, but the folks in this great area are determined to keep history alive. Visit this local center and learn all about the life on the mill.
Parks
Beavertail Hill State Park is a beautiful place to explore and be with nature. Walk around the self-guided nature trail (half a mile), fish in the Clark Fork River, or go kayaking.
It's also a great little spot to bird watch and picnic. Sleep under the stars in a Sioux-style tipi or pitch a tent at one of their 24 campsites.
Milltown State Park is Montana's newest state park featuring an abundance of outdoor activities perfect for history buffs, nature lovers, and workout enthusiasts.
Hike three-mile trails, float or paddle down the river, and explore historical areas. There are plenty of spots to birdwatch, view wildlife and picnic.
Explore one of the last intact ecosystems at Rock Creek Confluence Property. Located on the historic 300-acre Corra Ranch, Rock Creek is a beautiful sight with winding rivers and peaceful meadows. Walk on the trails, fish in the streams, or just enjoy being in nature.
Nightlife
Poor Henry's Saloon is a bar and restaurant where friends can hang out and have a cold beer after work.
Stop by for their weekly dinner specials like grilled trout and blackberry jalapeno burgers. Bring a group and listen to live music, watch a game, and play pool. Try and catch one of their special events, like an adult easter egg hunt.
Rock Creek Lodge is a good ole' small town bar. Enjoy the DJ on select nights and play casino games or shoot darts. After a long day of fishing and hiking, swing by this local favorite for a burger and a beer.
They also specialize in Rocky Mountain Oysters and Bloody Marys.
Stop by and watch the game with delicious food and cold drinks at Coyle's Canyon Bar. This local spot provides a great variety of drinks and activities combined with stimulating conversation.
Check out one of their holiday events for Christmas or St. Patrick's Day.
Recreation Activities
Montana is a favorite destination for outdoor activities. Catch some rays and get your heart rate up with these nature lover hobbies.
Hiking
Babcock Mountain Trail provides a challenging hike and is not suited for those afraid of heights. It is a 6-mile hike and takes approximately three and a half hours to complete.
The entire route is at an incline and is very secluded (you won't encounter many people). The views are amazing but do not feature any water sources, so be sure to pack plenty of refreshments.
Try Grizzly Creek if you want a more accessible trail. This 5-mile hike takes around 2-hours to complete and is a pleasant stroll with beautiful forest scenery.
It's an excellent spot for birding, hiking, and trail running. However, the second half of the route is overgrown and not passable during specific times of the year.
Welcome Creek Trail is another easy trail in Lolo National Forest. It is a little over 6 miles and takes around 2-hours and 45-minutes to complete. Bring your dog and go for a leisurely walk through the forest.
The trail is overgrown in some places, so it is advisable to download a trail app on your phone not to get lost.
Camping
Norton Campground is open from early May to late September and is first-come, first-serve. For $15 a night, you can be surrounded by huge Ponderosa Pines and Douglas-Firs.
This campsite is adjacent to Rock Creek and features a blue ribbon trout stream. Spend your days fishing and hiking in a rugged canyon environment.
Harry's Flat Campground is across from Norton Campground and features a trout stream and towering trees. More people use this site during the summer, so go across to Norton if this campground is full. The fee is also $15 a night.
Beavertail Hill Campground provides a few tipis to rent for the night, or you can bring your tent and stay at their established campsite. Take a hike through thick cottonwoods and have a picnic overlooking the river.
Fishing
Beavertail Pond is large and features a mountain view. You can expect to catch trout, bass, and perch in this body of water, and it's advisable to use lures, baits, and flies.
Rock Creek Area features a blue ribbon trout stream surrounded by canyons, geological finds, and wildlife. This area is excellent for camping, hiking, fishing, hunting, and wildlife viewing.
Accommodation
Do you need a place to stay for the night? Check out these local motels, cabins, and RV parks in the Clinton area.
Special Events
Unfortunately, there are no major events in Clinton, Montana, but check for fun concerts, races, and holiday events happening close by.
Activities Near Clinton, Montana
Do you want to explore the nearby cities around Clinton? Check out these destinations for shopping, casinos, family fun, and more.
Cities & Towns
Casinos
Family Fun
Shopping Malls
Museums
State Parks
Related Articles