The town of Miles City, MT is a city right out of the Old West. Its heritage is based on the railroad and the cattle industry.
While these features remain in and around the community today, Miles City is a bustling community that is proud of its western heritage and continues to support traditional western events and activities such as rodeo and western art.
Founded in 1877, when sutlers from Fort Keogh were banished from the fort by General Nelson A. Miles for providing whiskey to soldiers.
These men traveled a few short miles east of the Tongue River Cantonment and set up camp. This rough camp soon became known as "Milestown", but the official town plat from 1877 called the town Miles City.
Livestock speculation became the primary business in town, with ranchers from Texas driving their cattle to the area to graze on the grass, before loading them on rail cars bound for the stockyards of Chicago.
Today, agriculture is still the central focus of the community. Visitors to the area will enjoy taking in the feel of the Old West, and the many attractions and town amenities that center around the western heritage of the state.
In this article, we will take a closer look at Miles City, including its culture, activities, and accommodations, to ensure you have the best stay possible.
Your Guide to Miles City, Montana
The Top 3 Hotels in Miles City
BEST FOR FAMILIES
Kid-Friendly Buffet
Hiking
Fitness Center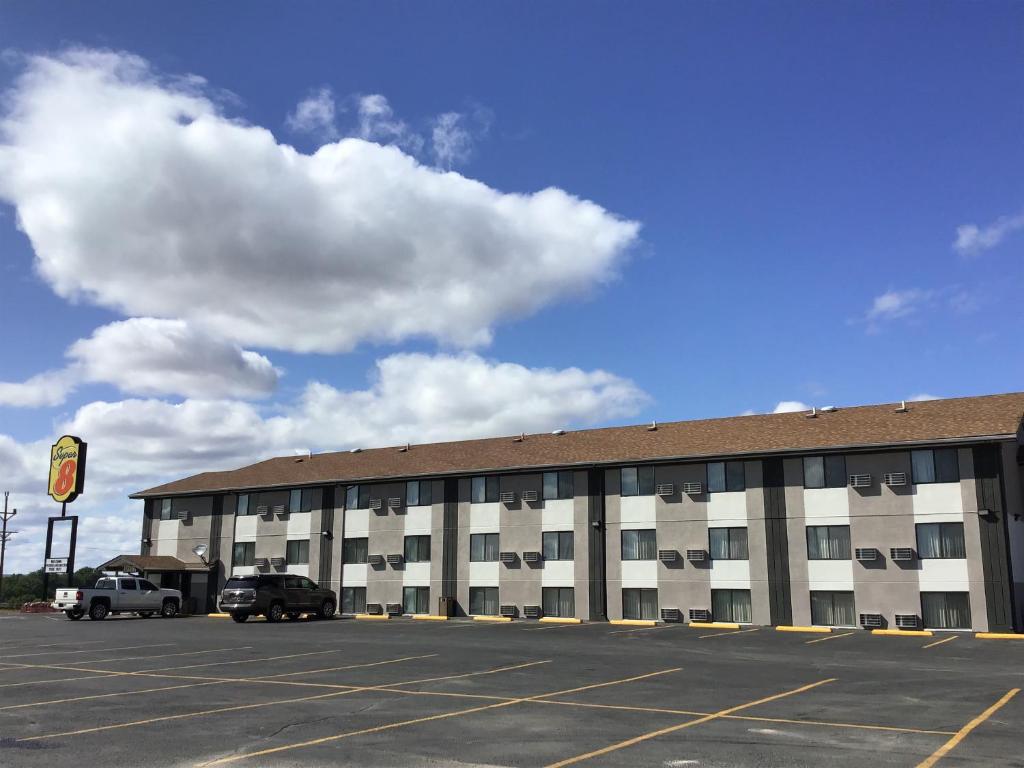 BEST BUDGET HOTEL
Free WiFi
Continental Breakfast
Pets Allowed
BEST FOR COUPLES
Tea and Coffee-Making Facilities
Business Center
Yellowstone River
Main Attractions
Miles City is proud of its western heritage, and many of its local attractions center around the Old West feel of the community.
Many visitors come to the area to enjoy the annual rodeos, which are the biggest draw to the area, and find that there's much more to do and see in Miles City than they thought.
Range Riders Museum
This museum is all about the Old West, and the history of southeastern Montana. Here you'll find 13 buildings filled with artifacts that tell the story of western American history.
Most of the exhibits in this museum are focused on the cowboys and Native peoples that inhabited the area in the late 1800s.
Visitors to the Range Rider Museum will find a little bit of everything from dinosaur bones to rocks and even automobiles. Some of the most popular exhibits are about General Custer and General Miles who became famous, or infamous in the Miles City area.
WaterWorks Art Museum
Once upon a time, this building was home to the Miles City water treatment facility. The building, constructed in 1910 supplied water to the community for 60 years before being repurposed as a museum.
Today, the gallery showcases a number of unique rotating and permanent art exhibits. One of the more popular permanent exhibits is the Home to Montana exhibit which features paintings and photographs that help visitors learn about the state of Montana.
The WaterWorks Art Museum also has art classes that are open to the public.
Pirogue Island State Park
Located in the Yellowstone River, the Pirogue Island State Park is a great place to enjoy wildlife viewing in the Miles City area. The park includes the island plus lands on the north banks of the Yellowstone River.
Popular activities at this state park are wildlife viewing, walking, and picnicking.
Miles City Main Street
You'll feel like you've walked into a real "Old West" town when you spend some time strolling down Main Street. Once home to saloons, gambling establishments, and brothels, the Victorian-era buildings are now home to restaurants, cafes, and boutique shops.
Most of the buildings on Main Street were built in the late 1800s and early 1900s. Some of the original buildings were torn down after the great depression and rebuilt in a more modern style.
One of the best examples of this newer construction is the Montana Theater, a movie theater that was built on Main Street in the 1930s. The theater still shows movies, and also has space for live theater performances, as well.
Recreation Activities
There is no shortage of recreational activities in Miles City. The town has plenty of parks to play in, and its proximity to the Custer Gallatin National Forest as well as Yellowstone National Park means there is plenty of places to hike, camp, fish, and hunt.
Hiking
Hiking in the Miles City area is relatively moderate since there aren't a lot of hills in the area to climb. Most of the area has relatively flat and easy-to-manage hiking and walking trails.
Miles City has a great walking map that gives visitors a great tool for finding the best places to walk and explore in the Miles City area.
Golf
Miles City is home to one of the best public golf courses in the country! The Miles City Town and Country Club offers a beautiful 18-hole course that is open year-round depending on weather and course conditions.
Hunting and Fishing
Hunting and fishing are two of the most popular draws to the area. There are acres and acres of public and private land that are used for hunting. Most visitors to the area enjoy hunting large game (deer, elk and antelope) or game bird and waterfowl.
Information on hunting seasons, regulations, and hunting licenses can be found on the Montana Fish Wildlife and Parks
The Yellowstone River that runs through Miles City is a popular place for fishing. Also, the Twelve Mile dam provides a nice place on the Tongue River for shallow-water fishing.
Anyone wanting to fish in Montana needs to have a current Montana fishing license. Fishing licenses can be purchased online from the Montana Department of Fish Wildlife and Parks.
What Is The Cost of Living in Miles City?
Miles City has a much lower cost of living than the national U.S. average which works out close to 20% lower.
With a cost of living index based on the US average at 100, Miles City scores 80.5 which makes it significantly cheaper than the average American destination. Healthcare is the only apparent exception and this works out above U.S. average costs.
Is Miles City Safe to Live in?
On the crime index ratings from 100 (with 100 being the safest), Miles City scores an impressive 40. Annual reported crimes number something around the 126 mark, with over 100 of those incidents related to property crime. This leaves less than 20 reported crimes of violence.
The City Center neighborhoods actually tend to be among the safest in Miles City, with Miles City North reportedly incurring some of the highest crime rates.
What is Miles City Known for?
The historic Range Riders Museum is one of the main Old West museums in the state and features 13 different buildings containing items related to all aspects of the region's history and that of the state.
The Waterworks Art Museum is another attraction in the town. There is also a historic main street along with historic residential districts within the town.
Accommodations
Miles City has some nice lodging options that are great for families, couples, or individuals. Most of the popular lodging options are chain hotels, however, there are some local inns, bed and breakfasts, and vacation rentals in the area as well.
If you are looking for hotel accommodations we recommend the following locations for consideration:
Best Time to Visit Miles City
There is no shortage of activities in the area for the experienced traveler, but what is the best time to visit Miles City, Montana? We would personally recommend Spring because of the famous Bucking Horse Sale event, with summer offering up some ideal weather.
A Trip During the Spring Season
Spring is a great time to explore the best events Miles City has to offer for tourists. You can really enjoy learning about the city's culture and history this time of year as there are plenty of events around springtime.
You also have the benefit of enjoying warm but not too hot weather this time of year, something that will make your tour even more enjoyable.
Tourism and Prices
Spring is right before the summer season when tourism usually peaks. This means you'll avoid the huge crowds the summer brings to town. It can still be crowded of course, but much less so in the spring.
Prices are also usually a bit cheaper, meaning you'll save a bit of money if you opt for a spring trip rather than a summer one.
It is of note however that crowds and prices can increase around late May, which is when the Bucking Horse Sale is being held. Check available accommodations in Miles City here.
Weather and What to Pack
Miles City has somewhat warm weather in the spring. It can rain a bit in April, but by May the weather is a bit dryer. Average temperatures for Miles City in the spring season are around 47°F in April and around 57°F for May.
With these temperatures, we'd recommend bringing comfortable clothes and a light jacket, as well as some sunscreen just in case it gets sunny.
What To Do in the Spring
There are a variety of fun things to do in the spring at Miles City. The city has several exciting and fun events for tourists to attend as well as a variety of interesting businesses and museums to visit.
You can enjoy fun events such as the Bucking Horse Sale. Overall, it's a great city to visit in the spring.
Attend the Bucking Horse Sale
This world-famous rodeo is held the third weekend in May and has some of the best bucking stock. Unapologetically western, this rodeo offers a variety of exciting events for visitors to enjoy.
Guests can enjoy a kickoff concert and watch thrilling events like wild horse racing and one of the largest bronc rides in the world. The rodeo also offers an open bucking horse sale and bucking horse futurity.
A big event in Miles City, this rodeo is popular with tourists and locals alike. In fact, the event even has a parade on downtown Main Street that showcases a variety of local nonprofits and businesses. Rodeo queens riding horses can be seen at the parade, waving to parade guests.
There are a variety of types of tickets you can get for this event depending on the experience you want to have. Guests can opt for something more simple like a horse day racing pass that is cheaper or go for an all-out VIP experience.
You can also simply buy general admission tickets. We definitely recommend planning one or two days for this event, as the rodeo is definitely worth checking out!
Visit the Range Riders Museum
The Range Riders Museum is one of the most popular museums in Miles City.
This charming museum offers visitors a look at Montana's rich and interesting history. Visitors can learn about the Native Americans, pioneers, and soldiers who lived here through the various exhibits the museum offers.
Open from April 15 to October 15, this museum is a great place to visit for those interested in Montana's history. The museum has thirteen buildings and 38,000 square feet of the display area.
The exhibits displayed help visitors learn about what Montana was once like long ago. There are a variety of interesting collections for visitors to look alike such as the Bert Clark Guns collection and the Wagon Depot collection which hosts several antique cars.
Overall, this museum is a good choice for families and those interested in history who are visiting Miles City. It offers interesting exhibits that are both educational and fun to look at.
Admission here is also affordable as it is only $10 for adults.
Drink Wine at the Tongue River Vineyard
The Tongue River Vineyard is one of the few commercial wineries in Montana. This vineyard mostly grows University of Minnesota grape varieties and offers a variety of different-tasting wines.
This winery does not try to compete with California vineyards or other wineries that attempt to replicate European wine, instead offering wines that are truly unique to Montana.
The winery offers a few great wines to try like the Black Currant, Warm Front, and Perfect Kiss. There are also fruit wines offered at the vineyard.
Overall, this winery is a great place for visitors to experience a peaceful retreat where they can enjoy exquisite wines.
A Trip During the Summer
You can really enjoy the outdoors Mile City has to offer in the summer. This time of year offers visitors a chance to really explore the nearby outdoor areas and enjoy a variety of thrilling activities.
Visitors can do fun outdoor activities such as going swimming or fishing near the city.
Tourism and Prices
Miles City is typically a popular place to visit in the summer, so you expect more tourists here around this time.
Definitely, be prepared for more crowds in the town. You can expect prices to be a bit higher as well around this time. Plan on booking well in advance to save money.
Weather and What to Pack
Miles City has warm but not too hot weather typically in the summer. Highs in the summer are typically 83°F and lows are 57°F.
For the best experience, we recommend packing some light clothes you won't get overheated in. Definitely also plan on bringing sunscreen as well.
What To Do in the Summer
There are a variety of fun things to do in the summer at Miles City. You can really enjoy the outdoors this time of year with a variety of outdoor offerings.
Fish or Tube at the Twelve Mile Dam
The Twelve Mile Dam along the Tongue River is a popular place to tube or fish.
Spanning twelve miles just as its name would imply, the river offers scenic views and a variety of activities for visitors to do. There is a campground by the dam and restrooms.
Fishers will especially enjoy this spot as you can find several fish in this river. The rivers offer catches like smallmouth bass and catfish. This spot is also popular for tubing in the summer, with a boat ramp visitors can access.
Hike at Strawberry Hill
Strawberry Hill is a recreation area offering beautiful hiking trails surrounded by grass, sage, and pine. This is a great place to explore the nature that the Miles City area has to offer. This spot is also great for wildlife watching.
The spot is pack in pack out so be sure to have a bag to put all your trash in and do not leave anything behind. The spot also sometimes has ticks and snakes, so be sure to watch out for those.
Overall though, this spot is an excellent place to hike.
Special Events
Despite its small size Miles City, MT has plenty of fun and unique events that draw visitors to this community. Many of the events celebrate Miles City's Old West heritage.
The World Famous Bucking Horse Sale makes Miles City the Rodeo Capital of the world every May and is the most well-known event held in the community.
Activities Near Miles City
Recreation Activities
National Parks and Forests
State Parks
Museums
Performing Arts
Related Articles
Latest in Miles City
While Montana is one of the most beautiful states in the country with some of the…