Fromberg is a town located along the Clark Fork Yellowstone River in Carbon County, about 36 miles south of Billings.
Fromberg was named after Conrad Fromberg, a major Northern Pacific stockholder. In 1903, Fromberg Post Office was opened, with Abraham Pierson as the first postmaster.
The town dates to 1898 during the construction of a spur line towards the Gebo Coal Mines by the Northern Pacific Railway.
Samuel Gebo developed Gebo Mines near Fromberg. Gebo Ban, located 2.5 miles south of Gebo Ranch, is a famous historic site constructed in 1909.
Most of the locals in Fromberg, MT, are conservatives and own their homes. When you visit the town, you'll experience a suburban rural feel.
The Top 3 Hotels in Fromberg
BEST BUDGET HOTEL
Golf Course
ATM on Site
Wellness Centre
BEST FOR FAMILIES
Swimming Pool
Laundry
Fitness Centre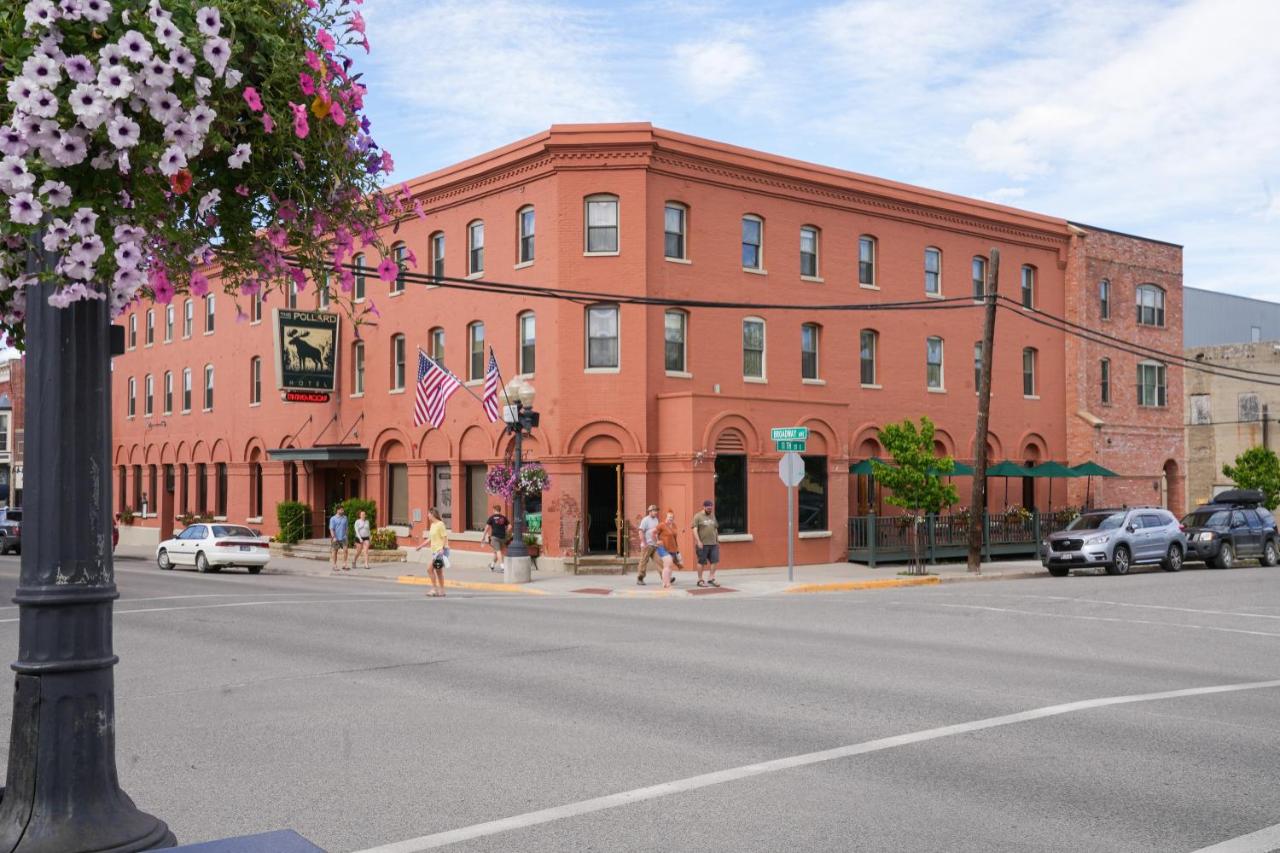 BEST OVERALL
Live Music
Horse Riding
Spa
Main Attractions
Fromberg City Park
Fromberg City Park is a neat little park located near downtown Fromberg. It offers parking spaces for RVs and allows overnight camping.
Fromberg City Park has several restaurants and bars within walking distance, where visitors can dine and take their favorite drinks. The park is family-friendly, thanks to its playground, shade trees, picnic tables, and a hydrant for potable water.
Clarks Fork Valley Museum
The Clarks Fork Valley Museum sits in a railroad depot. The depot turned 100 years old in 1999 and was listed on the National Register. If you're a history buff, you can visit this museum to learn the Clark Fork Valley's history.
The museum features a traditional homesteader's cabin and a one-room doctor's office.
Yellowstone Wildlife Sanctuary
Yellowstone Wildlife Sanctuary is a hotspot for visitors interested in wildlife viewing and birdwatching. It's a nonprofit animal sanctuary serving as home to non-releasable animals that have been orphaned or injured.
Black bears, coyotes, mountain lions, gray wolves, red fox, bison, Canada lynx, bobcat, and raccoons reside in this sanctuary. It's also home to various bird species, making it an ideal spot for birdwatching.
Common birds include American Crow, raven, sandhill crane, great horned owl, prairie falcon, and red-tailed hawk.
Chief Plenty Coups State Park
The Chief Plenty Coups State Park lies in Crow Reservation, near the Pryor Mountains. The park is 195 acres and used to be Chief Plenty Coups' residential home (the crow's last chief). Visitors to this park can explore the chief's log home and store, which are National Historic Landmarks.
The park features a large picnic area, picnic tables, vault toilets, grills, and drinking water. If you're looking for more recreation, visit nearby museums, golf courses, and shopping centers in Billings.
Recreation Activities
Hiking
The Aronson Avenue Trail is a half-mile paved route that allows visitors to explore the vast countryside. Hiking on Lake Elmo Trail is a great way to explore the scenic lake. Other top-rated trails around Fromberg, MT, include Alkali Creek Trail and BBWA Canal Trail.
Camping
If you wish to spend days near Fromberg, you can look for the best campgrounds nearby. Most camping sites around Fromberg are family-friendly and offer a variety of amenities such as toilets, playgrounds, picnic areas, and drinking water.
Top Fromberg campgrounds include Red Lodge KOA, Cooney State Park, Chief Plenty Coups State Park, and Perry's RV Campgrounds.
Before choosing a campground, research to know the amenities they offer. Be sure to learn their rules regarding overnight camping, parking, and pets.
Fishing
Fromberg, Montana, has ideal fishing spots like Dry Creek and Spring Creek. These spots have plenty of cutthroat trout, smallmouth bass, and bream/bluegill.
If you're looking for other fish species, explore lakes, streams, and reservoirs near Fromberg. For example, you can fish rainbow trout, largemouth bass, walleye, and channel catfish in Lake Elmo or Cooney State Park.
Accommodations
Below are hotels and lodgings around Fromberg, MT.
Special Events
Activities Near Fromberg, Montana
Museums
Casinos
Parks
Wildlife Areas
Towns
Related Articles