Are you thinking about planning a relaxing retreat? Try out a luxury Montana spa!
Montana's lush mountain scenery is the perfect backdrop for a pampered afternoon. Spend your days soaking in mineral hot springs, getting Swedish massages, and drinking cucumber-infused water.
Whether you want an entire weekend at a spa resort or just a few hours at a boutique salon, Montana has plenty of spas to suit any preferences and time constraints.
Check out the best spas in Montana!
The Best 3 Spa Resorts
BEST OVERALL LODGE
Beachfront
Water sports Facilities
BBQ Facilities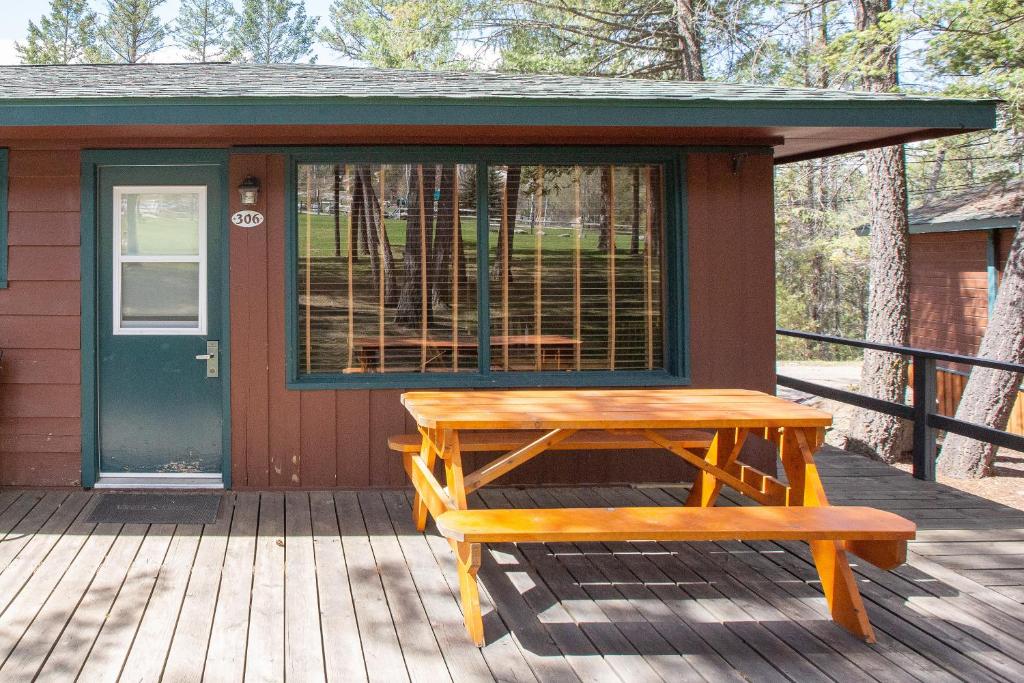 BEST FOR FAMILIES
Sun Deck
Tennis Court
Archery
The Best Spas in Montana
This lodge-style resort rests on the banks of Whitefish Lake and is just under two miles from downtown Whitefish.
You can spend a weekend at this luxury resort or book an appointment for a day for relaxing treatments. Treat yourself to an individual package of therapeutic treatments or book a couple's day and unwind with your loved one.
If you plan on staying at the resort, you can enjoy waterfront views, a fitness gym, fine dining, and multiple swimming pools.
The spa services include massages, waxes, facials, tanning, and body treatments like wraps and scrubs. Every package comes with complimentary champagne and options to purchase spa products.
Book your stay at the Lodge at Whitefish Lake.
Nestled at the base of the Pintler Mountains, this lush resort is a short drive to Butte, Montana. Stay at the resort and enjoy fine dining, hot springs, a water slide, and golfing.
If you're just looking for spa services, check out the Whispering Willows Day Spa, located on the resort grounds. Indulge in this traditional luxury spa complete with warm towels, aromatherapy, and calming music.
This spa focuses on luxury massages and body treatments. Massages include heated river rock, reflexology, CBD, prenatal, postpartum, and couples.
Treatments include paraffin wax, CBD oil, detoxifying mud, goat milk body butter, salt, and sugar scrubs.
Schedule an appointment at the day spa or book your stay at the resort.
Canyon River is a full-service Aveda spa and salon in Bozeman. It offers services such as waxing, facials, eyelash extensions, hair styling, massages, hair extensions, steam rooms, massages, and more.
Bozeman Magazine named Canyon River the best spa for five years in a row and a favorite in the area for hairstyling, manicures, and many other spa services.
Do you want to be pampered for 4 to 5 hours? Check out their spa packages like the Beautifying Spa Day, featuring a bodywrap, polish, massage, facial, hair treatment, and a light lunch with a small gift.
Book an appointment at Canyon river Spa & Salon.
Spend the day at Bozeman's other top-rated salon, The Loft Spa. This warm, friendly spa has a full lineup of beauty services for hair, skin, nails, and body.
It's in a great location on Main St. and the perfect place to stop by after a long shopping day. The Loft believes in selling experiences rather than one-off treatments (although you can find those here).
Try the Hammam experience, where you experience hot and cold therapy sessions through steam, a dry sauna, and a cold immersion tub.
You can also book an adventure where you will tour Yellowstone with a guide, enjoy spa treatments, and have a delicious dinner.
Book an appointment or an experience at the Loft Spa.
Located in the Flathead Valley, Meadow Lake Resort is a golf and ski resort 20 miles from Glacier National Park.
This lakefront resort features rooms with balconies overlooking the mountains, and you can spend the day golfing, skiing, swimming, and relaxing at the spa. The spa at Meadow Lake is a cozy, quaint facility offering a full menu of body, facial, and nail treatments.
Schedule an appointment for individual treatments or pick a package like the Whole Body Rescue, featuring a Swedish massage, face massage, and a copper tub soak (the whole treatment lasts two hours).
Book your all-inclusive stay at the resort or schedule a spa appointment.
Are you in the Billings area and thinking about pampering yourself? Check out Sanctuary Spa & Salon for all of your relaxation needs.
Enjoy a full range of services, including hairstyling, massage, nails, facials, body polishes, and waxing. If you want a full day of treatments, consider the 7-hour Sanctuary Package, featuring body polish, massage, facial, pedicure, manicure, shampoo, hair styling, makeup application, lunch, and take-home gifts.
If you'd rather spend your day with a friend, try the Best Friends Package, where you will both get facials, massages, and pedicures. This spa is full of cozy corners with mood lighting and comfortable furniture.
Set up your appointment for your next spa day at Sanctuary Spa & Salon.
Do you need to get away for the weekend and relax at a rustic lodge with beautiful mountain views? Yellowstone Valley Lodge is the perfect place to reconnect and find your inner peace.
Rent one of these cozy river-front cabins as your home base while exploring Yellowstone National Park.
After a full day of hiking and fly-fishing, come back to your cabin for a farm-to-table dinner and luxury spa services. Order an in-room massage or facial and unwind.
You can also sign up for one of their yoga or pilates classes and meditate next to the serene river.
Book your stay at Yellowstone Valley Lodge.
You can find Martelli Salon & Spa in Bozeman and Ennis, Montana, for your pampering needs.
They provide services for hair, face, nails, and lashes. This cozy boutique salon wants to be your new go-to spot where you come after a long day to unwind.
Make an appointment for a new hairstyle or book a half-day full of deluxe services. Try the Spa Retreat Package featuring a 60-minute facial, a 50-minute manicure, and a 60-minute pedicure.
They also provide a spa package for men that includes a facial, pedicure, haircut, and brow wax.
Schedule your appointment with Martelli Salon & Spa.
Stay at this five-star guest ranch and experience the best Montana offers. The Ranch at Rock Creek is a resort on a 19th-century homestead located 60 miles from Butte.
This luxury ranch features rustic-chic rooms and private cabins overlooking the valley. Spend the day horseback riding, fishing, and biking; then relax in the swimming pool and hot tub.
If you're feeling sore from the day's activities, spend time at the onsite spa. Get a heated rock massage outside and connect with nature or try a sapphire hydration wrap and let minerals soak into your body.
If you prefer no-touch treatments, check out the forest meditation and turn to nature for healing.
Book your cabin or inquire about rates.
Natural Elements Massage & Spa is a natural healing facility in Kalispell and Whitefish, Montana.
This holistic spa specializes in therapeutic massage, reflexology, body wraps, ashiatsu (Japanese bodywork), and cupping.
Whether you're looking for a regular massage or a more advanced massage like deep tissue and craniosacral, Natural Elements has licensed massage therapists specializing in different techniques.
They are also one of the few spas in the area offering CBD products.
Book your next spa day at Natural Elements.
Related Articles