Only two miles northwest of beautiful and bustling Billings, the Billings Logan International Airport is the obvious and convenient aviation choice for south central Montanans.
Offering six commercial airlines and multiple cargo options, this airport opened in 1928 as a municipal airport center, with numerous name changes and expansions throughout the years.
With approximately 450,000 passenger boardings per year, the city-owned Billings Logan sees a lot of traffic, but since it's Montana, the environment is surely a bit more relaxed than other airport hubs. You can expect a souvenir gift shop, coffee and liquor bar, quick restaurant, lounge, deli, and plenty of friendly faces.
For a quick airport history lesson, the local dentist Frank Bell took the first successful Billings flight in 1913, which created an immediate buzz in the area (In contrast, the Wright Brothers had only completed their first flight in 1903!).
By 1927, more planes took flight in the area and locals recognized the need for a designated landing and storing space. As Montanans are so likely to do, they banded together for a common cause and a municipal airport was opened in May of 1928. 
As the first airport manager, Dick Logan helped create good economic standing and awareness, one of the folks to level the runway with a horse-drawn plow. He served the city until his death in 1957 when the airport was renamed in his honor.
As the airport gained its international wings in 1971, it was again renamed to its current name, Billings Logan International Airport. Major terminal expansions have occurred over the years to size up with the public's growing flight needs, and they will likely continue to occur as Billings makes its mark on the national playing field.
If you have some time before your flight, we recommend checking out the Yellowstone County Museum for a reconstructed bar scene, prehistory education, and information on the 1890 Ghost Dance.
This museum is free of charge, a no-brainer for killing time and learning about the local community, past, and present.
The Top 3 Hotels Near Billings Logan Airport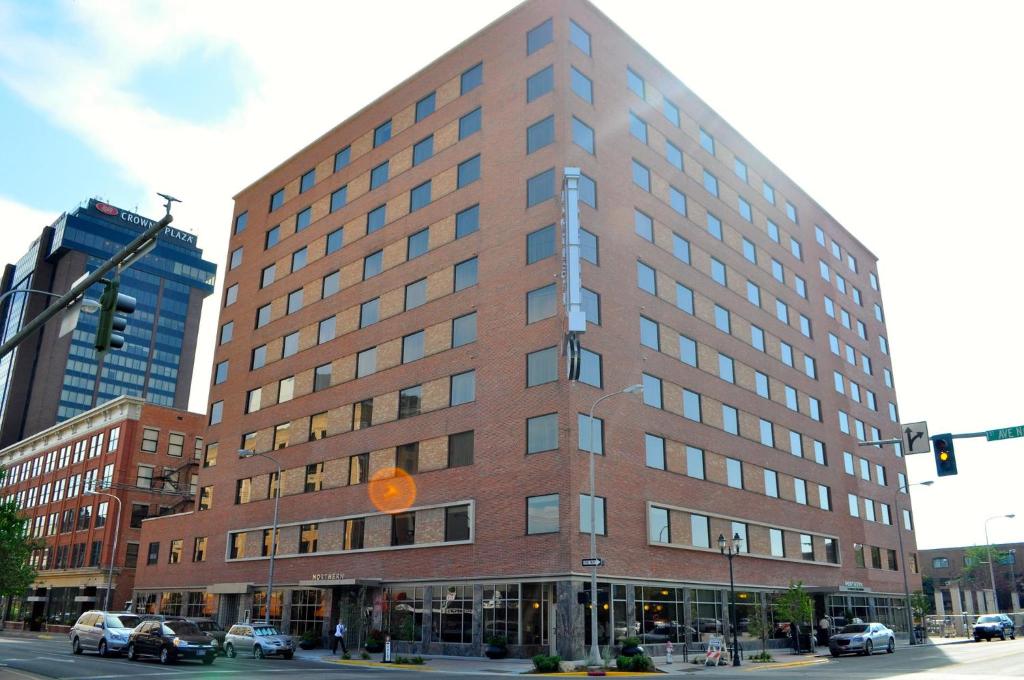 BEST OVERALL
Free Airport Shuttle
Free WiFi
Bar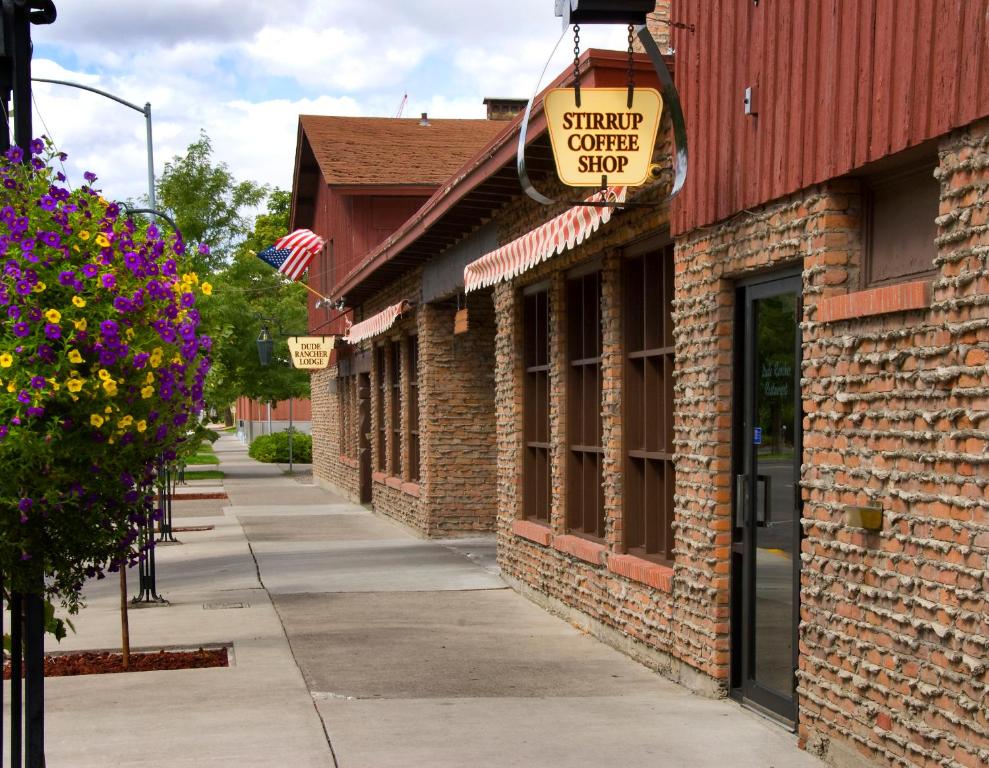 BEST BUDGET HOTEL
Tea/coffee maker
Pets Allowed
Free WiFi
BEST FOR COUPLES
Free WiFi
Free Airport Shuttle
Pets Allowed
Billings Logan International Airport, Billings Info
In town for the Magic City Blues Fest, or are you flying out of Billings to get to your next big adventure? Either way, the Billings Logan International Airport is the easiest year-round option for locals to travel for work and leisure.
Check out these important details below:
Airport code: BIL

Airport type: Publicly-owned 

Season: Year Round

Open Times: Terminal Open: 4:00 am; Terminal Close: Midnight, or after the last flight of the day
FAQ about Billings Logan International Airport, Billings
Between multiple airlines, an international presence, and a user-friendly website for car rentals options, parking, restaurants, and more, the Billings Logan International Airport has everything needed to make your stay in Big Sky Country a pleasant one.
Whether you're hopping over to Yellowstone, Glacier National Park, prepping for a fishing trip, or visiting our beautiful state for a wedding, these frequently asked questions will help you make the most informed decisions for your trip. Welcome to the Treasure State!
Flight Destinations from Billings Logan International Airport, Billings
Billings Logan International Airport travels across the United States, connecting you to other airport hubs with access to international travel.
You'll find quick year-round flights to Denver, Seattle, Portland, Dallas, Minneapolis, Salt Lake City, Phoenix, and Las Vegas, all fantastic locations in their own right that can easily connect you to a new destination.
Seasonal flights to Chicago, Los Angeles, and Portland can be found via Allegiant and United, while inter-state travel via Cape Air will land you in Glasgow, Havre, Sidney, Glendive, and Wolf Point.
Which airlines fly out of Billings Logan International Airport, Billings?
The Billings Logan International Airport is served by both passenger and cargo airlines, although as an avid adventurer, you're probably more interested in the six commercial airlines that pass through beautiful Billings.
Alaska Airlines, Delta Airlines, Cape Air, United, American Airlines, and Allegiant all fly out of this international hub, while UPS, FedEx, and fixed base operators fly out as cargo transport.
While you can't book a flight on the airport's website, it offers multiple travel agency options and airline ticket hubs like Priceline and Kayak. If you come across any issues, the folks at the airport strongly recommend contacting your individual airline in a timely manner. 
Is there a hotel at or near Billings Logan International Airport, Billings?
While the Billings Logan airport doesn't have its own hotel (perhaps someday!), you can find plenty of options in the surrounding areas – some of which accommodate hotel shuttles.
Starting with the Rodeway Inn just three miles from the airport, this location offers a free airport shuttle, free continental breakfast, and a small fitness center.
The quieter Hilltop Inn by Riversage doesn't offer an airport shuttle, they typically provide discounted taxi vouchers.
For something just a bit more upscale, we suggest the Northern Hotel, which offers two restaurants and an unpretentious but professional stay.
For something central with a unique Montana touch and paranormal twist, check out Dude Rancher Lodge. You've got options!
Billings Logan International Airport, Billings Parking Options
Like many international airports, Billings Logan offers both short-term and long-term parking, depending on your individual needs.
You'll find four public parking lots near the main terminal, from short-term and long-term to long-term overflow and express parking. While the rates vary for each, they begin at $9 per day.
Although you won't find a Cell Phone Lot to pick up family and friends, the express parking across from the terminal starts with a $2.00 fee for 0-30 minutes, increasing by $1.50 every 30 minutes.
Be sure to check out their EV charging stations, if you've got an eco-friendly ride. And as always, visit the airport's website for up-to-date rates.
Does Billings Logan International Airport, Billings offer car rentals?
Yes, you'll have plenty of options for your great Montana adventure! Multiple car rental agencies operate out of Billings Logan, including Enterprise, Thrifty, Dollar, Hertz, Budget, Avis, Alamo, and National.
Please visit their website for an up-to-date illustration of the rental car parking lots. 
Is there a shuttle from Billings Logan International Airport, Billings?
Good news – you have multiple shuttle options to and from Billings Logan! We recommend Cody Shuttle Service and Red Lodge Tour & Taxi as the most convenient options, although Total Transportation is a smooth and professional private alternative.
Taxis (Yellow Cab), buses (MET transit), and rideshares are also available, although you'll need to check with each individual provider for availability and details.
While many hotels do offer their own shuttle service, please contact your hotel directly for more information and potential all-inclusive discounts.
What other amenities does the Billings Logan International Airport, Billings?
Have a hard time waking up for that early bird flight? No problem – a conveniently located concourse-level coffee bar features local favorite Mountain Mudd Coffee, and the restaurant serves breakfast all day in case you're craving buttermilk pancakes for dinner.
And since sometimes you just need a drink, you'll find a nearby liquor bar that offers microbrews and spirits to go along with the restaurant's craft beers. Don't forget to check out the smaller deli for paninis, pizzas, and salads (As a quick side note: the Gateway Restaurant & Lounge brownie and ice cream is worth the trip to the airport alone!).
You may think we sound like foodies, and that's because we are, but you'll find plenty of other amenities at Billings Logan, from the gift shop to the complimentary baggage charts to the food court. Safe travels! You're in good hands.
Related Articles